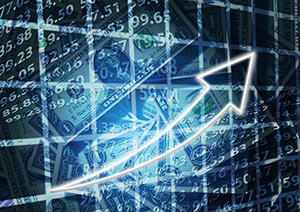 There are a handful of ways to help you find the top stocks to buy, and we'll go over three of those key steps today.
Finding the right stocks to buy first means defining what you're looking for in a stock. Some people want a quick profit. Others want to grow a retirement nest egg. Some are just starting out in the stock market.
But it's still important when deciding what stocks to buy now to know what you are buying. Many investors buy what's "hot" without actually checking in to the business behind the ticker. That can lead to them being caught holding the bag when this investment sours.
Others take advice without doing any of their own research – which can be a very painful lesson.
We have something for everyone when evaluating which are the best stocks to buy now. These tips are helpful no matter what your investment goal, because they let you look closer at the company or stock you are buying.
Let's dig in…
Tip No. 1 for Finding Top Stocks to Buy: Keep Up with Earnings Reports
While an earnings report isn't the full story of a company, if you read it closely enough, you can learn a lot about the company's challenges, strengths, history, and profitability.
Here's an example of how two stocks can report different earnings, but both be good stocks to buy.
Northrop Grumman Corp. (NYSE: NOC), for example, reported stellar earnings on April 27.
Reported earnings per share (EPS) were $2.59. Analysts were forecasting EPS of $2.49. Revenue, at $5.96 billion, was flat year over year, but still higher than forecasts of $5.93 billion.
In the wake of the earnings report, NOC also raised its estimates, from $10.40 to $10.70 for the year, a nice hike from its earlier projection of $9.90 to $10.20. The Street had been forecasting $10.23.
NOC stock rose 1.7% on the news. Northrop is also one of our favorite stocks to buy now. We called it our favorite defense play of 2016 – and profiled it here.
On the other side of the earnings picture stood Apple Inc. (Nasdaq: AAPL), which reported a major miss even on muted expectations.
Its EPS totaled $1.90, below the Street's estimated $2.00. Revenue declined for the first time in 13 years, totaling $50.56 billion, well short of the $51.97 billion forecast.
The primary weakness was a significant fall in sales of iPhones, at 51.19 million from 61.17 million in the year-prior period.
AAPL shares suffered an 8% decline on April 26 and trended down on the week. But we still love AAPL stock.
We detailed here how the earnings are just part of Apple's full story. To fully understand the company as an investment, it's important to look at the earnings report – but to know that it's one key piece of the puzzle.
Tip No. 2 for Finding Top Stocks to Buy: Look at Expectations
So, two companies, two very different earnings stories. Plus, divergent share-price performances in the wake of reports.
One earnings season, though, does not a company make. It's important to look at analyst expectations.
NOC is one of Money Morning Director of Tech & Venture Capital Michael A. Robinson's top picks going forward.
In mid-April, he noted that NOC is a beneficiary of defense spending. Despite government budget cuts overall, defense spending is currently robust. It equals more than 14% of the total budget spending and more than 3% of GDP.
Not only that, but defense spending is projected to rise much higher this year. NOC will benefit from the record spending on aircraft being forecast.
In AAPL's case, the earnings miss was caused by several factors that are not projected to affect the stock's price long term.
The first cause of the earnings shortfall was a difficult comparison against iPhone 6 sales in the year-prior period. The next model, the iPhone 7, is due to roll out next year and should hike sales. The second was that sales of the iPhone 5SE, a smaller model, was rolled out on the last day of the quarter and not booked in the quarter. The third was the strong dollar.
When the sales are booked and the dollar picture changes, so will earnings.
Tip No. 3 for Finding Top Stocks to Buy: Examine the Long-Term Picture
Investors also need to look at the long-term picture when thinking about what stocks to buy today. For NOC, the long-term picture is strong based on growth in the defense sector and its leadership position in one of its most robustly expanding segments: command, control, communications, cyberware, computers, surveillance and reconnaissance (C5ISR), the next generation in warfare.
For AAPL as well, the long-term picture looks bright. Money Morning expects it to return to profitability in 2017. In addition, an earnings miss should cause no one to lose sight of AAPL's profitability. Its $10.5 billion fiscal Q2 profits just reported is more than the yearly profit total of all but 15 S&P 500 companies.
More importantly perhaps, AAPL is positioning itself for a future in which devices will be only a piece of a larger enterprise providing services to social media, mobile computing, data, and entertainment.
The end result? Chief Investment Strategist Keith Fitz-Gerald notes that the Q2 earnings and reaction constitutes nothing more than a "chance for investors to get on board at a discount."
Follow Money Morning on Facebook and Twitter.
More Top Stocks to Buy: What if you could get all the top dividend stocks to buy in just one investment? That's exactly what we offer you here. Yields with up to double-digit growth… an average yield at least 50% more than the average S&P yield… and some of the best growth prospects for share prices on the planet. Get this one top pick here.