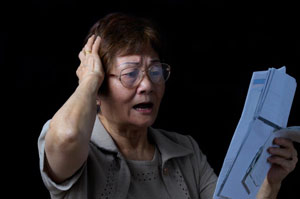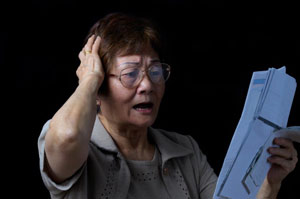 Retirees counting on Social Security Income (SSI), be warned.
New data released yesterday from HealthView Services shows a 66-year-old couple retiring this year will need to devote 57% of their SSI to cover their total healthcare costs.
Future retirees will have it even worse.
A 55-year-old couple retiring in 10 years will have to put 88% of their SSI toward health coverage.
And a 45-year-old couple?
Well, they'll need to fork over 116% of their SSI to cover healthcare expenses.
You can blame this massive (and completely unsustainable) percentage increase on two factors:
Inflation
Here's a look at the dismal breakdown.
Healthcare Costs Go Up, COLA Goes Down – and Social Security Suffers
Let's start with the COLA…
COLA calculations are based on increases in the Consumer Price Index for Urban Wage Earners and Clerical Workers (CPI-W). CPI-Ws are calculated on a monthly basis by the Bureau of Labor Statistics.
The data used to calculate the CPI-W comes from "urban consumers" that derive "more than one-half of the household's income from clerical or wage occupations," states the Bureau of Labor Statistics website. Additionally, "at least one of the household's earners must have been employed for at least 37 weeks during the previous 12 months."
But there are two major problems with this:
The government is basing its formula by looking at only about one-quarter of the U.S. populace. "The CPI-W population represents about 32% of the total U.S. population," according to the Bureau of Labor Statistics. This 32% is, by definition, employed, unlike most retired Social Security beneficiaries. It represents consumer spending patterns of a working demographic, like transportation costs for commuting to work — not those of the demographic for which Social Security Income is intended to benefit.
That 32% representative demographic is comprised of younger people than those actually receiving Social Security benefits. They are wage earners still active in the workforce. In other words, the government's COLA calculation foregoes the elderly population's lifestyle and economic situation almost entirely.
The Bureau of Labor Statistics is expected to increase COLA by 3.1% in 2017, and by about 2.7% thereafter.
Meanwhile, healthcare costs — an expenditure that hugely impacts the elderly — are skyrocketing, outpacing these COLA increases…
In fact, overall retirement healthcare costs have increased 7.3% between last year and this year, driven in part by a 16.1% increase in Medicare Part B premiums over the same period, reported HealthView Services.
Now, over the next 20 years, HealthView projects a more modest average annual healthcare inflation rate of 5.1% for retirement healthcare expenses. This is consistent with forecasts from the Centers for Medicare and Medicaid, which expects at least eight more years of healthcare inflation between 5% and 7%.
Still, 5% inflation in healthcare costs each year over the next several years makes it impossible for hopeful retirees (again, 45-year-olds can expect to pay about 116% of their SSI to cover healthcare) to cover their own expenses on a 2.7% COLA.
Follow on Twitter @moneymorning or like us on Facebook.
Over Half of Adults Near Retirement Age Can't Afford to Stop Working: During the 2008 financial crisis, many Americans on the brink of their "golden years" feared they'd never see retirement. Now there's evidence that these fears were actually warranted…
Related Articles: