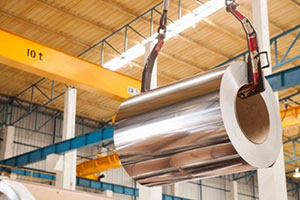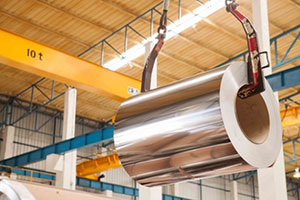 China decried a decision by the U.S. Chamber of Commerce yesterday to impose steep duties on the country's cold-rolled flat steel, which is primarily used for car manufacturing.
The United States imposed a new 522% fee on steel products, reported CNN. New China tariffs also include a 266% anti-dumping duty and a 256% anti-subsidy duty.
You see, the American steel industry is in the midst of what could be its greatest import crisis in history…
About 12,000 steel workers have lost their jobs in the past year. U.S. mills are averaging only 70% of capacity utilization, all because of a record onslaught of cheap foreign imports — primarily from China.
The U.S. Commerce Department is accusing Beijing of distorting the global market by dumping its excess supply abroad. You see, the Red Dragon's steel sector, which exported a record 112.4 million tons last year, is currently suffering from overcapacity due to slowing domestic demand.
Chinese authorities stated they were "strongly dissatisfied" with the move. It claims that overcapacity is a global problem brought on by weaker demand. As proof, Chinese officials cited the fact that Beijing has also announced 500,000 job cuts in its own steel mills.
The global steel glut will be addressed later this month by the Group of Seven rich nations, which consist of: the United States, Canada, France, Germany, Italy, Japan, and the United Kingdom. The gathering will likely add pressure on China to alter its unfair subsidizing practices, particularly with steel.
However, should the United States up its "trade war" game and halt trading with Chinese steel producers altogether, it would have little effect on the massive country, reported Reuters today. The U.S. accounts for only 2% of its total shipments.
Follow on Twitter @moneymorning or like us on Facebook.
China's Secret Bank: China's going for gold this summer. Literally. The country's state-owned ICBC Standard Bank just purchased a massive gold vault in London. And no one knows where the secret vault is located. Except for the Chinese, of course…
Related Articles: