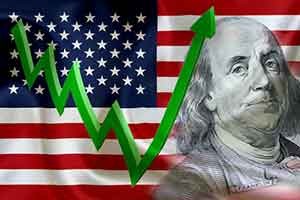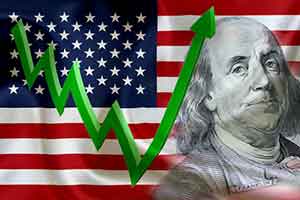 Dow Jones Industrial Average News, 5/20/2016: The S&P 500 hit a two-month low yesterday as investors remain concerned about the possibility of a rate hike in June or July.
It's the latest signal that the markets are still overly reliant on the words and actions of the U.S. Federal Reserve, which holds its next policy meeting on June 14-15.
Your Retirement at Risk: Puerto Rico's debt crisis is not as remote a problem as you might think. In fact, it could have a direct impact on your retirement fund – even if you don't directly own Puerto Rico bonds. Read more…
Yesterday, New York Fed President William Dudley said in a speech that the American economy is strong enough and can handle a rate hike this summer. That weighed on investor sentiment, as the S&P 500 is on pace for its first four-week slide since 2014.
Here's today's top stock market news, stocks to watch, ways to profit, and economic calendar for May 20, 2016.
What's Moving the Dow Jones Industrial Average Today: The Federal Reserve
Dow Jones futures were up 37 points as investors digest the possibility of a rate hike this summer. This morning, housing figures are in focus with the release of the monthly existing home sales report. Economists are anticipating a second-straight month of positive data. Economists also expect the spring housing market will continue to gather some steam.
Here's a breakdown of why the Dow is pushing higher this morning.
First up, the National Association of Realtors is poised to announced the April report for existing U.S. home sales. Traders are hoping that the housing sector can continue its positive momentum. Given the industry's importance in the U.S. economy, this report could influence the timing of the next interest rate hike.
It's so odd, it reads like a Hollywood film. Phil Mickelson has settled with U.S. Securities Exchange Commission for his involvement over a $40 million insider-trading scheme. According to the agency, the professional golfer earned roughly $931,000 after receiving an insider tip on the quarterly performance of Dean Foods (NYSE: DF) and a related company. The story grows even more bizarre when one discovers that Mickelson received the tip from a professional gambler – to whom the golfer owed money. In addition, the gambler allegedly received his inside information from none other than the former Dean Foods Chairman Thomas Davis. Mickelson chose to not go the Martha Stewart route and settled the case for roughly $1 million and interest.
WTI crude oil prices ticked slightly lower as supply concerns remain in focus on Friday. Concerns about Nigeria's production level weighed on investor sentiment. WTI crude prices were flat, while Brent crude dipped 0.3%. That said, oil prices are hovering right around $50 per barrel as global supply disruptions continue to plague oil-producing nations like Nigeria, Canada, and Venezuela.
Be sure to pay attention to this afternoon's report on the status of U.S. production when Baker Hughes Inc. (NYSE: BHI) reports its weekly rig count.
Now here's your list of top stocks to watch in today's market, plus today's economic calendar:
Companies to Watch in the Stock Market Today
Today's U.S. Economic Calendar (all times EDT)
Federal Reserve Gov. Daniel Tarullo Speaks at 9 a.m.
Existing Home Sales at 10 a.m.
Baker Hughes Rig Count at 1 p.m.
The rise of super PACs and "dark money" organizations is undermining the democratic power of you, the average American voter. Watch the video to learn more about how "dark money" has changed the rules of American politics forever.
Follow Money Morning on Facebook and Twitter.
This Penny Stock Will Double Your Money – and Save a Dying U.S. Industry: It's not easy to find a truly compelling penny stock, which is why this one is such a remarkable find. Not only is this green energy stock capable of a gain of 100% or more, it's just now rolling out technology with the potential to rescue the struggling coal industry. But this 21st century success story has only just begun, making now the perfect time to buy this stock… Read More…