Despite markets that have been somewhat choppy this year, there are still plenty of ways to discover the best stocks to buy right now. Some companies will always have great products, robust markets, and a strong outlook.
Whether the closing bell of a particular day signals an end in the green or in the red, the key is to buy the best stocks to buy right now that have these three criteria.
Stocks to Buy Right Now Are Oversold – but Have Strong Products to Sell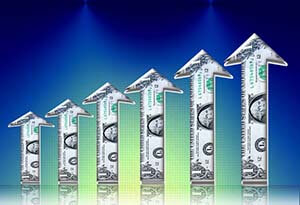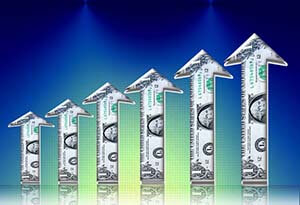 One of the best ways to find a great stock is to look for one that the market has punished, but whose products are still strong.
That's the story with Gilead Sciences Inc. (Nasdaq: GILD). In late April, it reached a share price of $102.29, its high for the year. Right now, it sits at $82.64, a drop of almost 20% in less than a month.
The stock has slid on letdown of a Q1 earnings report, $3.03 per share versus expectations of $3.15. The earnings miss was due to a downtrend in sales of two drugs, Harvoni and Sovaldi, which treat the Hepatitis C virus (HCV). In Q1, these two products registered sales of $3 billion (for Harvoni) and $1.3 billion (for Sovaldi). That was lower than estimates of $3.1 billion and $1.4 billion.
But Money Morning Director of Tech & Venture Capital Michael A. Robinson thinks GILD is greatly oversold and still a great stock.
Over the next year, he forecasts a 35% rise in the stock, for two reasons. That's why it's one of the best stocks to buy right now.
Reason No. 1 for the projected price rise is that the HCV market is huge and GILD's products dominate it.
Globally, 130 million to 150 million people have HCV infections, according to the World Health Organization (WHO). In the United States, 3.2 million people have it, and about 17,000 new cases are reported annually, according to the U.S. Centers for Disease Control and Prevention (CDC). More than 600,000 people globally take Gilead's HCV products, accounting for 2015 sales of $19.1 billion. The company is poised to benefit from the new cases going forward.
The second reason Robinson likes the stock is that its debt load of 0.63 is very small in comparison to competitors like GlaxoSmithKline Plc.'s (NYSE ADR: GSK) 0.76 and AbbVie Inc.'s (NYSE: ABBV) 0.89.
Robust Markets Fuel One of the Best Stocks to Buy Right Now
Investors looking for the best stocks to buy right now should look for those with large and expanding markets.
For investors looking for a strong market, there's no place like China. After decades of limited consumer growth, China is witnessing a change from a state-run economy to a consumer-driven one.
In April, Q1 economic growth was reported to be slowing in China. But even its "slow" rate was a phenomenal 6.7%, markedly higher than the 2% growth rate in the United States. China's economic growth will be fed by an enormous rise in the middle class, from 109 million currently to a projected 500 million by 2020. That's an almost 400 million increase in just four years.
These middle-class consumers will be buying goods and services from Alibaba Group Holding Ltd. (NYSE ADR: BABA), a Chinese-owned e-retailer that is analogous to Amazon.com Inc. (Nasdaq: AMZN) in the United States but larger, with more comprehensive services.
BABA shares currently sell at $78.79. Robinson points out that the consensus target for Alibaba shares is $92.70 in a year, a nearly 18% climb.
Morningstar projects that BABA's earnings will climb even more – at 28.5% per year, on average, over the next five years. That's a terrific growth rate.
As a result, Robinson believes that the one-year rise in the share price could be over 30%, to $103. He forecasts a share price of $150 in three to four years, almost double its current price.
That's a move that makes BABA one of the best stocks to buy right now.
Stocks to Buy Right Now to Play a Strong Outlook
The third tip investors looking for the best stocks to buy now need to follow is to look for a strong outlook – a stock that benefits from trends. Our pick here is American Water Works Co. Inc. (NYSE: AWK).
Why? AWK owns utility subsidiaries that manage municipal drinking and wastewater systems. Over 15 million people in the United States located in over 45 U.S. states use its services.
That's a strong market. But even more compelling is AWK's opportunity for growth. People must have water. It's a scarce resource – only 1% of the Earth's water is freshwater, suitable for drinking.
In the United States, water and wastewater systems are old and greatly in need of repair. The American Society of Civil Engineers reported three years ago that the nation's infrastructure for drinking water is nearly at the end of its lifecycle. The Environmental Protection Agency projects that over the next two decades, these systems will need a minimum of $384 billion in investment.
It's an investment AWK is poised to benefit from. It is very likely that American Water will be tapped to come in and repair these systems rather than local municipalities, which often have funding issues. Money Morning Chief Investment Strategist Keith Fitz-Gerald believes that the deteriorating infrastructure creates a huge opportunity for American Water.
Currently, 84% of water systems and 98% of wastewater systems are owned by municipalities. American Water is on the lookout to increase the number of wastewater and freshwater systems it owns. It is currently at 370, but its strategy is to expand operations to the tune of $6.4 billion over the next four years.
Money Morning  first recommended AWK in 2011. It has risen 148% since then. Fitz-Gerald believes it could rise to $80 per share by December 2017, based on a consensus EPS figure of $3.05. The share price is based on this EPS estimate (a 15% gain year over year) and an achievable price/earnings ratio of 26.14.
AWK also returns a good dividend, 1.97%, and has grown its dividend by 8% per year, one of the highest rates in the industry.
The strong outlook, projected appreciation, and dividend make it one of the best stocks to buy right now.
Want more recommendations on the best stocks to buy right now? Sign up for Money Morning's Private Briefing.
Follow Money Morning on Facebook and Twitter.