As of 2015, there were more than 15 billion devices connected in the "Internet of Everything" – a worldwide network of smart devices. That number could top 200 billion devices by 2020… right around the same time the global IoE market hits $1.7 trillion.
This trend will sweep up everything, from cars to televisions to toothbrushes, all connected, all communicating.
But here's the thing: This explosive growth can't happen without the critical, $165 billion industry I'm going to tell you about in a minute.
It's so important, in fact, that it's on track to grow by at least 57% over the next seven years, right alongside the Internet of Everything.
The best part is, you can grab your share of this growth with one of the oldest, most stable dividend payers on the market right now…
Embedded Computing Drives the Internet of Everything
Embedded computers (EC) control devices that do more than just compute; the devices have computer processors onboard, but computing isn't their sole purpose.
Here's a perfect description for the devices from the North Carolina State University Electrical and Computer Engineering website:
An embedded system is a special-purpose system in which the computer is completely encapsulated by the device it controls. Unlike a general-purpose computer, such as a personal computer, an embedded system performs pre-defined tasks, usually with very specific requirements. Since the system is dedicated to a specific task, design engineers can optimize it, reducing the size and cost of the product. Embedded systems are often mass-produced, so the cost savings may be multiplied by millions of items.
One example might be, say, a solar panel array with an embedded computer that moves the array in changing weather. But these devices can be found in fighter jets, heart monitors, mobile phones, printers, and even toasters.
The fact is, virtually anything that has an electronic brain will be a part of this sector. You can see why analysts currently studying this sector are pretty excited.
But… I think they're being too conservative and missing the sheer magnitude of embedded computing. I think it's going to be orders of magnitude bigger (and more profitable) than they're expecting.
You see, while there's tremendous opportunity throughout the commercial markets, there's one key industry that's gone missing in the analysts' reports on embedded computing I've seen…
The defense sector. The single biggest line item in the U.S. federal budget.
For the Military, Electronic Brains Are a No-Brainer
The military is very interested in automating everything it can, for two reasons.
First, automated tools are cheaper. The cost of an MQ-9 Reaper drone is around $13 million. The cost of an F-35 fighter is $100 million. In other words, you can lose a lot of Reapers for the cost of one F-35.
Obviously, drones are much more expendable. The military is highly motivated to keep its highly trained, highly skilled professionals alive and working as long as possible. It costs the military $6 million a year to train flight officers, and two of them take to the skies in the F-35. But drones can be operated by pilots who operate them at a safe remove from the battlefield. There's simply no life to risk.
But embedded computing isn't a drones-only phenomenon. There are "smart" weapons and equipment systems going into production right now that will provide better communications and situational awareness for the soldiers and sailors that use them in harm's way.
What's more, those smart systems can gather and relay battlefield knowledge that a soldier would have a hard time picking up on easily, like body temperature and blood pressure.
All this information can now be funneled into Big Data programs that can slice, dice, and customize information to give leaders a clearer idea on everything from how to better train soldiers to keeping them alive. Embedded computing and next-generation optics will transform the "battlespace."
Now let me show you the company working hand-in-glove with the government to build the 21st century military… and one massive new market.
The Best Embedded Computing Play Right Now
There are several big players in the EC sector – some are up and comers, others, like the one I'm about to show you, are established players.
The best move here is a company with an 85-year history of engineering and innovation that's now focused like a laser beam on embedded computing.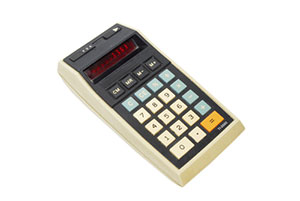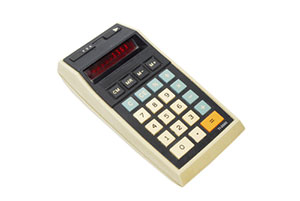 The company is Texas Instruments Inc. (Nasdaq: TXN), affectionately known as "TI." TI got its start in the 1930s as an engineering company for the oil and gas industry. Then, when WWII broke out, Texas Instruments, like many other American companies, found itself a defense contractor.
But in 1958, a company engineer invented the semiconductor chip, which opened up an entirely new field for the company and a new age for the American consumer: the Computer Age.
This company made some of the first digital watches and pocket calculators for the Baby Boomers, as well as the beloved Speak & Spell toy machines members of Generation X will remember. But they wowed everyone with their work alongside NASA in the space program during the 1960s, 1970s, and 1980s.
Now it is the world's leading manufacturer of analog and embedded chips. In fact, the revenue from those two product streams represented more than 85% of TI's revenue in 2015.
With embedded computing heating up so much, some analysts are already calling for this stock to rise 24% by the end of the year. But again, I think this is really just the beginning. It wouldn't be the first time analysts got it wrong, but rarely do they err on the "upside."
Rarely do investors get the chance to make a pure play in such a high-growth sector with a stock that has a market cap of $57 billion and has been around for more than 80 years.
The embedded computing revolution is transforming Texas Instruments, too. As it's grown by nearly 20% year on year, it's constituting a larger and larger share of TI's operating profits. In the first quarter of 2016, for instance, EC represented almost 19% of the company's profits, compared with 13% in the same quarter last year.
It's becoming the preeminent focus there at Texas Instruments. The company's analog division's profits slid by exactly the same amount as embedded computing revenue grew last quarter.
That drop isn't a negative. It's simply a technological transition, and one that Texas Instruments is taking full advantage of. As long as computers have analog inputs (for instance, humans) there will be a need for the company's analog chipsets, but the real growth is in embedded computing.
This company is offering stability and some of the most explosive growth in tech. Few other big-cap tech firms will increase their share price by 24% this year, of all years. What's more, this firm is paying shareholders a nice 2.6% dividend. I recommend reinvesting that and grabbing more shares of TI.
Follow Michael on Facebook and Twitter.
This unusual "theory" made an ordinary investor into… the "World's Greatest Stock Picker." A little-known business analyst from Pittsburgh has recorded 217 double- and triple-digit peak gain winners since 2011, a record that's 100% genuine and documented and flat out the best stock record we've ever seen. What's even more amazing is how he does it. Today, he reveals his secret. Go here. 
Join the conversation. Click here to jump to comments…
About the Author
Michael A. Robinson is a 36-year Silicon Valley veteran and one of the top tech and biotech financial analysts working today. That's because, as a consultant, senior adviser, and board member for Silicon Valley venture capital firms, Michael enjoys privileged access to pioneering CEOs, scientists, and high-profile players. And he brings this entire world of Silicon Valley "insiders" right to you...
He was one of five people involved in early meetings for the $160 billion "cloud" computing phenomenon.
He was there as Lee Iacocca and Roger Smith, the CEOs of Chrysler and GM, led the robotics revolution that saved the U.S. automotive industry.
As cyber-security was becoming a focus of national security, Michael was with Dave DeWalt, the CEO of McAfee, right before Intel acquired his company for $7.8 billion.
This all means the entire world is constantly seeking Michael's insight.
In addition to being a regular guest and panelist on CNBC and Fox Business, he is also a Pulitzer Prize-nominated writer and reporter. His first book Overdrawn: The Bailout of American Savings warned people about the coming financial collapse - years before the word "bailout" became a household word.
Silicon Valley defense publications vie for his analysis. He's worked for Defense Media Network and Signal Magazine, as well as The New York Times, American Enterprise, and The Wall Street Journal.
And even with decades of experience, Michael believes there has never been a moment in time quite like this.
Right now, medical breakthroughs that once took years to develop are moving at a record speed. And that means we are going to see highly lucrative biotech investment opportunities come in fast and furious.
To help you navigate the historic opportunity in biotech, Michael launched the Bio-Tech Profit Alliance.
His other publications include: Strategic Tech Investor, The Nova-X Report, Bio-Technology Profit Alliance and Nexus-9 Network.