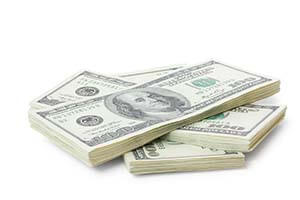 When considering the top stocks to buy now, investors are on the lookout for quick investments.
It could be that you want stocks particularly geared to this market, in which there is no clear trend up or down. It might be that you have a bonus or proceeds earmarked for investment. Perhaps rebalancing a portfolio has left you wanting more investment ideas. You are in a scenario where you want to make fairly quick investments and are thinking about the top stocks to buy now.
We have three suggestions for the top stocks to buy now, all targeted toward current market conditions.
Top Stocks to Buy Now: This Pick Consistently Beats Markets
When markets are without clear direction up or down, money managers often turn to defense stocks, such as sector leader Lockheed Martin Corp. (NYSE: LMT).
A few weeks ago, LMT reported that it had landed a contract with the Pentagon for threat radar emitter simulations products. The contract is worth $424 million.
A few days later, LMT and its fellow defense contractor Raytheon Co. (NYSE: RTN) won a combined contract from the U.S. Air Force. That contract was worth $649.7 million in total. A day after that, Lockheed was awarded two contracts to provide learning services to GP Strategies. Each contract will last for three years.
That's a lot of good news for Bethesda, Md.-based LMT, but that's par for its course. LMT stands to benefit substantially from the huge government budget approved in 2015. The government will hike spending by $66 billion this year, and reduce taxes by $650 billion total over the next 10 years.
Lockheed shares have significantly outpaced the market in 2016, with a 12% rise year to date versus flat major markets and a slightly down Nasdaq.
Money Morning Technical Trading Specialist D.R. Barton put the case for Lockheed being a top stock to buy very succinctly: "If you don't own these shares, consider grabbing some right now."
Top Stocks to Buy Now: A Company You Use All the Time
We all know that online retail is a growth market. Homing in on growth markets is one of the best ways to find top stocks to buy now.
How much of a growth market is online retail? In three years, Forrester Research expects total sales volume to hit $480 billion. That's up more than 40% from 2015's $334 billion in sales – which, in turn, was up more than 25% from the $263 billion booked two years prior.
Not only that, but eMarketer projects $1.7 trillion in worldwide consumer e-commerce sales in 2016. EMarketer estimates almost 40% growth over the next three years to approximately $2.4 trillion.
That's good news for e-retailers. But it's also excellent news for the folks that deliver the boxes that the online merchandise comes in.
Yes, most people think Amazon.com Inc. (Nasdaq: AMZN) when they think of the ubiquitous boxes.
But, of course, there's another ubiquitous presence delivering millions of parcels per day. Think people dressed in brown driving brown vans.
It's United Parcel Service Inc. (NYSE: UPS), and it's one of the top stocks to buy now.
UPS is extremely well managed as a business. For every dollar of revenue received, it earns $0.10. Its major rival, FedEx Corp. (NYSE: FDX), is nowhere near as profitable, earning 37% less.
In addition, it earns back $0.32 on every dollar invested in the business, annually. That's a great return on invested capital (ROIC), and very unusual for transportation businesses, which usually earn small margins.
Every day, UPS delivers over 15 million packages in over 200 countries to over 6 million customers.
That's an extremely robust current business. But the future looks even rosier for the company in brown. Its global online retail shipment volume is forecast to increase 21% annually over the next five years.
That's an impressive rise in its global reach, and the markets outside the United States are both growing at faster rates and making more money than the domestic business. In 2000, UPS received only 6% of its profits from global business. Currently, it earns 28% of its profits from its global markets – and the percentage is rising rapidly.
UPS projects that global sales in online retail will be its fastest-growing area, with increases of 35% annually from 2016 to 2018. Top management estimates 7% to 11% profit growth for 2016.
Top Stocks to Buy Now: This Massive Company Could Double
When looking for top stocks to buy now, how does this sound? A stock currently trading at $117.35 that will hit $250 by 2020, according to Money Morning  Director of Technology & Venture Capital Michael A. Robinson. That's a 114% jump in four years.
It's Facebook Inc. (Nasdaq: FB), and it's been on a rocket ride over the past three years, rising more than 385%. In the last year alone, the stock price has risen more than 45%.
Robinson believes that a nice ride is still ahead based on several catalysts.
The first is its subsidiaries WhatsApp and Instagram, two of the most popular social media platforms, with 1 billion users and 400 million users, respectively.
Another huge FB catalyst is its step into the virtual reality field. Virtual reality is worth $150 billion, according to research firm Digi-Capital, and Facebook's 2014 acquisition of Oculus VR is a bet on that market. It put FB closer to its goal of connection to augment what is now done physically. Virtual reality can link doctors and patients, teachers and students, and more, all from home.
The third catalyst is the recent report that Facebook will help companies such as Daily Mail, Mashable, and USA Today Sports Media Group sell "in-stream" and "in-article" video ads across third-party websites and applications.
Robinson believes this could be a huge generator of sales for FB. It also inaugurates FB as a placer of ads for other companies for a portion of sales.
These catalysts make FB our final quick investment and one of the top stocks to buy now.
Forty-nine Wall Street analysts cover FB. Of these, 44 rate it a "Buy," four rate it an "Overweight," and four rate it a "Hold." No analyst rates it "Underweight" or "Sell."
For more top stocks to buy now, plus trading strategies for market moves, sign up for Money Morning's Private Briefing.
Follow Money Morning on Facebook and Twitter.