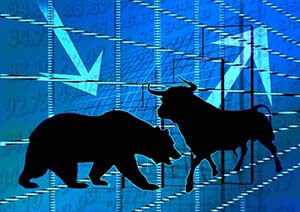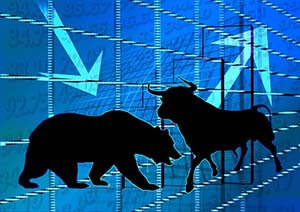 It's May. The markets have erased many of their gains from earlier in 2016. The markets are anxious about the U.S. Federal Reserve signaling a tighter stance at their next meeting, and that creates headwinds for any advance.
So what are the best stocks to buy now?
How do investors find stocks likely to outpace the broader averages and deliver robust returns in a flat market environment?
One of the ways to find the best stocks to buy now is to focus on your portfolio allocation and type of stocks. Defensive dividend stocks do well in stagnant and down markets. Good defensive dividend stocks provide plenty of upside potential for rising markets as well, so they are good choices for investors concerned about uncertain or volatile market direction.
Let's look closer at the right portfolio allocation guidelines when investing in the best stocks…
Portfolio Allocation Is Key for Investing in the Best Stocks to Buy Now
Earlier this year, Money Morning advised a portfolio allocation that was geared toward volatile markets. We suggest investors put 50% of their portfolio into foundational plays – defensive stocks that will hold their own in virtually any market, but also provide substantial upside potential.
We also like about 40% of one's portfolio to focus on companies with globally recognized brands. These companies have strong cash flow and healthy balance sheets. This is also a sector that often offers high dividend yields, which will be another cushion if the market turns south. (The remaining 10% is left for small-capitalization stocks, but for right now, we're focusing on the 90%.)
With a portfolio allocated between foundational plays and strong companies with leading brands, investors are positioned for any market condition. Risk is minimized and potential for gains is maximized.
So, given that portfolio balance, what are the best stocks to buy now?
Here are two.
Best Stocks to Buy Now No. 1: Profit from the Unstoppable Trend of Medicine
Becton, Dickinson and Co. (NYSE: BDX) is a major healthcare company that sells medication management and patient safety products. Medical supplies are the kind of product that consumers, whether they're patients or major hospitals, keep buying, downturns or no. That makes it a great play for uncertain markets. In addition, BDX provides single-use supplies, which ensure that demand stays constant. That means that company profits, and thus, its market value, keep steady no matter what the economy and the market are doing.
BDX is also a play on one of Chief Investment Strategist Keith Fitz-Gerald's Unstoppable Trends – medicine. Fitz-Gerald notes that healthcare spending, at a 3.6% increase, grew more than GDP in 2014. He forecasts that robust growth in healthcare spending will continue in the United States and worldwide. The International Monetary Fund, Deloitte, McKinsey, and other forecasters project an average yearly climb of 4% to 6% by 2017.
Last year, BDX shares rose 10%. When Fitz-Gerald recommended it early in the year in "How to Make 2016 Your Wealthiest Year Yet," BDX traded at $142.76 per share. It's currently at $165.11, an advance of more than 15%.
BDX also offers a 1.84% dividend. The company's dividend has been raised every year for 44 straight years, and the coming years look to be no exception.
These factors make it one of the best stocks to buy now.
Best Stocks to Buy Now No. 2: Fighting War and Terrorism
Raytheon Co. (NYSE: RTN) is another company whose products and performance will likely continue unabated no matter what the economic picture shows. The company is a $32.6 billion defense contractor. Its business produces state-of-the-art electronics, weapons capabilities, and mission systems integration for the U.S. government and for countries globally.
Raytheon's business will remain robust due to another of Fitz-Gerald's Unstoppable Trends: War, Terrorism, and Ugliness. While investors may deplore the trend, a survey of the world indicates it is not abating. In the United States, the Department of Defense requested budget for fiscal 2016 was $585 billion, a climb of nearly 8% year over year. The DoD expenditures already surpass the combined expenditures of the three next largest government agencies.
Given the threat from ISIS and other concerns, growth in defense spending is likely to remain robust. Fitz-Gerald believes that RTN will be a primary beneficiary. That makes it one of the best stocks to buy now.
Raytheon provides investors with an excellent dividend of 2.25%. Its dividend payout has risen more than 140% over the last seven years. The payout ratio is 36%, which Fitz-Gerald believes indicates robust growth in the dividend.
RTN advanced 14% in 2015. When Fitz-Gerald recommended it in early 2016, the share price stood at $122.96. Currently, it trades at $129.30 despite the overall market's lackluster performance, a nice 5% rise. The share price has tripled since  Money Morning recommended it in 2011.
A Crucial Step When Investing in the Best Stocks to Buy Now
Winning in the market is only in part a matter of choosing the best stocks to buy now. The other is buying prudently and rebalancing as your portfolio changes.
Fitz-Gerald recommends dollar-cost averaging for all stocks. Dollar-cost averaging, like prudent stock picking, is a way to minimize risk and maximize gain. With dollar-cost averaging, investors buy a set amount of stocks at specific intervals. Price plummeting? That increases the possibility that you'll buy at the lower end of its range. Price skyrocketing? Dollar-cost averaging lessens the possibility that you'll buy at the high.
Money Morning also cautions investors to rebalance their portfolios annually. If the stocks that comprise the defense part of your portfolio have grown from 50% to 65% due to price appreciation, it's wise to pare them back down to 50%. You can reinvest the proceeds into another sector, another type of investment, or simply enjoy them, but rebalancing lets you be on top of market trends.
Fitz-Gerald also recommends employing trailing stops – stop-loss orders that sell an investment automatically if it drops a specific designated amount from the high. That follows the "minimize risk, maximize gain" rule by limiting any losses in the stock but leaving it to realize any gains.
Want to keep up with market trends and recommendations? Sign up for Money Morning's Private Briefing.
Follow  Money Morning on Facebook and Twitter.