Messaging app Snapchat just received a massive $1.8 billion round of funding, and that should have a major impact on the eventual Snapchat IPO.
Before we get into the Snapchat IPO plans, here are all the details we have about this latest round of funding…
Snapchat officials did not disclose the actual valuation raised in the latest round of funding, according to Thursday's U.S. Securities and Exchange Commission (SEC) filing. But numerous reports peg the amount at $1.81 billion.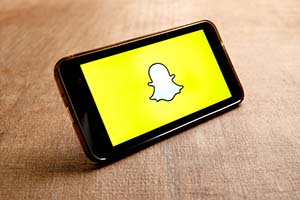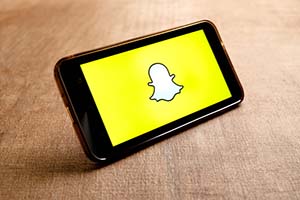 Investors reportedly include General Atlantic, Sequoia Capital, T. Rowe Price, Lone Pine Capital, Glade Brook Capital, Coatue Management, and Fidelity Investments.
The significant dollar amount raised and the number of investors is an indication of strong investor interest in the company.
TechCrunch has reported the new round of funding likely values Snapchat as high as $22.7 billion. That's up sharply from just a few months ago. When Snapchat completed a $486 million funding round in December 2015, CB Insights placed its valuation at $10 billion.
Snapchat's valuation has been a hot topic of debate. Skeptics argue the company's lofty valuation is not justified because of its patchy revenue stream. And that's one of the biggest concerns ahead of the eventual Snapchat IPO date.
But Snapchat has recently logged significant increases in its revenue forecasts, as well as user counts.
Snapchat offers a free mobile app that allows users to send videos, photos, and messages that disappear after a few seconds.
The company reportedly had 110 million daily users at the end of December. That was a notable uptick from 74 million the year before. However, revenue in 2015 was only $59 million, but that was because the company had just started monetizing its business last year.
According to Snapchat, video views on its service surged more than 350% in the last year. Users now log more than 10 billion video views per day. The company also said that over two-thirds of Snapchat users create content every day.
For 2016, Snapchat projects it will generate revenue between $250 million and $350 million. For 2017, the company estimates revenue between $500 million and up to $1 billion, based on "bullish sales targets" at Snapchat, TechCrunch reported.
And the company is sharpening its monetization efforts ahead of the Snapchat IPO.
When it first offered pricey advertisements in 2015, it was asking a minimum of $750,000 for an ad that ran for just one day. Snapchat has since expanded its ad offerings.
Advertisers today can run an ad on Snapchat for $50,000 to upwards of $250,000. Advertisers can also create "Lenses," which are customized and popular face-distorting photo filters, and pay for them to appear in front of Snapchat users.
Snapchat is also vying for a slice of the e-commerce pie. This week, Snapchat hosted an in-app ad campaign for "X-Men: Apocalypse" that allowed users to buy tickets for the movie without leaving Snapchat.
And as the company continues to build its revenue, investors continue to grow anxious about a Snapchat IPO price. Here's what you need to know about an eventual Snapchat IPO…
Will We See a Snapchat IPO in 2016?
Snapchat founder and CEO Evan Spiegel said Tuesday that his company is indeed preparing for an initial public offering.
But he wouldn't provide details on when we can expect Snapchat to debut as a publicly traded company.
"We need to IPO. We have a plan to do that," Spiegel said at the annual Re/code conference in Rancho Palos Verdes, Calif.
Spiegel made that statement even as he said he believes the current tech bubble will burst. Concerns have been mounting for months over the exorbitant valuations of many so-called "unicorn" tech startups.
"I think that people are making riskier investments and … there will be a correction," Spiegel said in an interview with Re/code's Kara Swisher and Walt Mossberg. "It's definitely something we factor into our plans."
Spiegel is not interested in fielding takeover offers. He maintains he wants Snapchat to remain independent. "It's more fun that way," he said.
Continue following Money Morning for more updates on the Snapchat IPO date and Snapchat IPO price throughout 2016.
Follow us on Twitter @moneymorning and like us on Facebook.
The Single Best Investment of the Century: There's no argument, water is the single most important investment of all time. And it's likely to provide huge returns to investors making the right moves, like the ones in this report. Read More…
Related Articles: