The FB stock price is up 13.7% year to date, and there is still plenty of upside for Facebook Inc. (Nasdaq: FB) shares in 2016.
We've been telling Money Morning readers that all year, and our point was just reiterated by some of Wall Street's biggest hedge funds this week…
According to new data from S&P Global Market Intelligence, the top 50 hedge funds spent roughly $3 billion in new and existing Facebook positions in Q1 2016. That made the social networking giant the top buy among "smart money" investors in the quarter. The bulk of inflows ($2.1 billion) into FB stock during the first three months of 2016 came from new FB positions.
Facebook was not just the top tech buy among all stocks in 2016. It was also the top buy among all stocks in the quarter.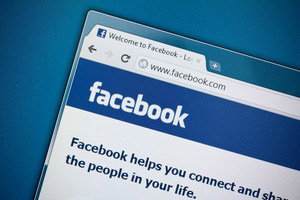 The second and third top buys were Baxalta Inc. (NYSE: BXLT) and EMC Corp. (NYSE: EMC). They had collective purchase amounts of $2.03 billion and $1.8 billion, respectively.
One of the biggest reasons that institutional investors piled into Facebook was the Facebook stock price drop we saw in early 2016. Between Feb. 2 and Feb. 9, the FB stock price dropped more than 13.5%. While many retail investors panicked, the "smart money" viewed this as a massive profit opportunity.
And so far they have been rewarded. Since Feb. 9, the FB stock price has rallied 18.5%. That compares to a gain of 11% for the Dow during the same time.
The fact that so many hedge funds are bullish on the FB stock price certainly reiterates our position on Facebook stock in 2016. But it isn't the only reason we remain bullish.
You see, Facebook has barely tapped into several markets that could end up being major catalysts for the FB stock price in 2016 and beyond…
The FB Stock Price Rally Is Far from Over
Facebook continues to launch new initiatives, increase its market share, and develop ways to keep users on its site longer and coming back.
On May 17, it was reported that FB will help companies sell video ads that are "in-stream" and "in-article" across third-party websites and applications. The Daily Mail, Mashable, and USA Today Sports Media Group have been pegged as FB collaborators.
The move marks the first time Facebook will be placing ads for other companies for a slice of revenue. Details of the profit sharing are unknown, but the ad agreement will undeniably be a big revenue generator for Facebook.
Another key catalyst for FB stock is the snowballing popularity of its subsidiaries Instagram and WhatsApp.
Facebook has yet to monetize these platforms, which are among the world's most popular social media platforms. The latest available data shows WhatsApp has 1 billion users, while Instagram has another 400 million.
Facebook's foray into the $150 billion virtual reality arena will also be a major driver of the FB stock price. The social media giant acquired Oculus VR in 2014 for $2 billion to help it tap the virtual reality world.
While virtual reality is currently associated mostly with video games, the future capabilities and possibilities of virtual reality are enormous and lucrative. Facebook aims to connect teachers and students across the globe, allow basketball fans to enjoy courtside seats, and create face-to-face doctor/patient meetings, all from home.
Data research company Digi-Capital projects the virtual reality market can generate $150 billion in revenue by 2020.
And Facebook has plenty of other fans beside hedge funds.
Of the 49 analysts on Wall Street who cover Facebook stock, 44 rate shares a "Buy." Four maintain an "Overweight" rating, and four have a "Hold." There are no "Underweight" or "Sell" ratings, according to data from The Wall Street Journal.
Facebook shares hit an all-time high of $121.06 earlier this month. Its nearly 14% gain so far for the year makes it one of the best-performing stocks in the selective Nasdaq 100.
Follow us on Twitter @moneymorning and like us on Facebook.
The Single Best Investment of the Century: There's no argument, water is the single most important investment of all time. And it's likely to provide huge returns to investors making the right moves, like the ones in this report. Read More…
Related Articles: