We've gone over many penny stocks to buy, but what about penny stocks to buy that pay dividends – do they even exist?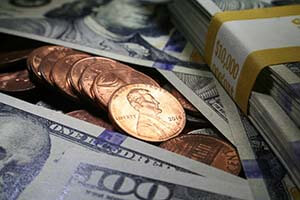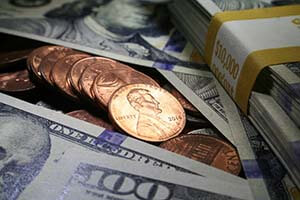 By definition, penny stocks are "cheap." Their share prices are under $5.00.
That means their market capitalization is low, so there typically isn't enough money to give to shareholders for dividends. These companies are trying to get to a more stable, healthy place – when they are legitimate stocks to buy, that is – that they can offer investors dividends.
A number of companies with penny stocks are engaged in research of cutting-edge products, and their products may largely be in development rather than in the market. Because they are in development, they are not bringing in revenue. As a result, the earnings per share may be low or even reported in negative figures until the products come to market. Shares in companies like this have upside on the product's potential for sales, but these are not scenarios that are going to lead to dividends.
But, there are some penny stocks that have dividends already.
While penny stocks are always volatile, dividend stocks tend to be more stable. Dividend stocks did well over the first quarter. The Dow Jones U.S. Select Dividend Index, which is made up of 100 companies with high dividend yields, has outpaced the Dow this year.
As Money Morning Chief Investment Strategist Keith Fitz-Gerald notes, in periods of uncertainty and market volatility, dividend stocks' passive income offers a buffer and makes them highly attractive. Fitz-Gerald said that stocks that pay dividends tend to be more stable over time than those that do not pay one. This is especially true during volatile/rocky markets. During the 2008 financial crisis, stocks that pay dividends did not fall as much as those that do not.
Given the fact that penny stocks can be more volatile than other types of stocks and are speculative, dividends can provide some cushion for investors against market swings. That's great for investors who were looking for penny stocks to begin with … but if you're looking for the stability of dividend stocks, using penny stocks to find those dividends might not be for you.
How to Find Penny Stocks to Buy with Dividends
One sector that has some penny stocks with dividends is the energy sector. Sandridge Mississippian Trust II (NYSE: SDR), for example, announced a $3.8 million, or $0.101 per Common Unit quarterly distribution to its shareholders of record recently. (Bear in mind that this is not a recommendation; Money Morning is just reporting the announcement of a distribution).
SDR stock trades for about $1.75 a share right now. It is up 3.24% today (May 27), but down 10% for the year.
But overall, this is not a great investment decision – penny stocks to buy usually aren't paying dividends, but are still growing their businesses. That money is being spent on R&D, acquisitions, anything for growth, in hopes to double and triple the share price and attract even more investors.
Then it becomes a penny stock to buy with triple-your-money potential – our favorite kind!
A lot of penny stocks with dividends have fallen from higher share prices, but because of trouble, have fallen into penny stock territory. Their dividends will probably dry up. A look at penny stocks with dividends from 2012 shows that many of those stocks are no longer even trading. Investors who put money into them, hoping for a big return and a dividend, could have lost all their investment.
What to Keep in Mind When Looking for Penny Stocks to Buy
Investors in penny stocks with dividends also need to keep in mind that the stocks have the same characteristics as other penny stocks.
Because any penny stock can be more volatile than the broader market, investors need to, in Fitz-Gerald's words, "have the right risk tolerance and perspective."
While the returns of penny stocks with dividends can outpace the market, they are also subject to negative swings, and investors need to assess their comfort level with potential that the volatility could cause their penny stocks with dividends to underperform the market.
In addition, they need to research penny stocks carefully. Penny stocks in the past have been subject to scams. It is best to buy penny stocks that trade on the New York Stock Exchange (NYSE) or the NASDAQ. These stocks have reporting requirements that stocks that trade in the Over-the-Counter Bulletin Board (OTCBB) or the Pink Sheets do not have. That makes it less likely that they would be subject to scams and makes them easier to research.
You should always make sure you have a great understanding of what the business behind the penny stock does. If info about the company, its revenue, its future, its investors, is not easily accessible, you are exposing yourself to more risk than average. If your portfolio is set up for this, great, but if not, you can consider other investment opportunities – some that are also low-priced.
In addition, Fitz-Gerald notes that penny stocks – with dividends or without – should make up only a small part of any investment portfolio. No one penny stock should constitute more than 2% of your overall investments.
We do know of a couple penny stocks with great prospects right now. We recently profiled those shares here… take a look at these possible penny stocks to buy in 2016. They won't be staying in "penny stock" range long. When they do rise, you could double your money – and still have a $6 stock on your hands, with more upside potential.
Follow  Money Morning on Facebook and Twitter.