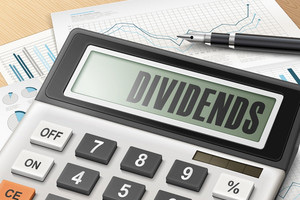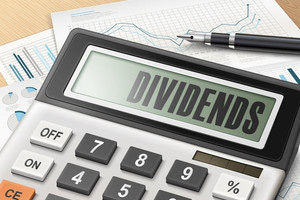 Today I'm bringing you one of the most dependable dividend stocks to buy in 2016…
This company is one of only 17 to raise its dividend 50 consecutive years, according to suredividend.com. And it also boasts incredible revenue to back up its strong dividend.
In just a moment, I'll discuss why this stock is a perfect portfolio addition for income investors. But first, let's talk about why dividend stocks are so appealing…
Dividends are one of the best ways to earn stable returns – no matter how the market is performing…
You see, many companies keep paying dividends during market downturns or recessions. They do this to keep investors interested in their company. In fact, our dividend stock pick raised its dividend twice during the 2007-2008 financial crisis.
During the financial crisis, the S&P 500 lost 50% of its value. And the Dow Jones Industrial Average plunged 20% from October 2007 to October 2008. Yet our stock pick hiked its quarterly dividend from $0.31 to $0.44.
As a whole, dividends were able to recoup 21% of the S&P 500's decline from 2009, according to Josh Peters, director of equity-income strategy with Morningstar. That's about two years faster than it took for the broader markets to completely recover.
Plus, the best dividend stocks also grant you great reinvestment opportunities.
Let's say you had invested $10,000 in the S&P 500 index in 1960. Without reinvesting in dividends, you'd have $351,736 in 2016 – not bad. That's a gain of 3,417%. But if you had reinvested dividends, you'd have $1,757,009 in 2016 – a gain of 17,470%.
You'd be a millionaire.
Now that we've looked at why dividends offer great income and reinvestment opportunities, let's look at one of the safest and most dependable dividend stocks to buy….
The Most Stable Dividend Stock to Buy Now
Proctor and Gamble Co. (NYSE: PG) is one of the safest dividend stocks you can buy on the market today. As of this year, the consumer goods company has raised its dividend 60 consecutive years.
Founded in 1837, Proctor and Gamble has a long history, but its core business hasn't changed over the years. With a market cap of $216 billion, it is the third-largest consumer goods company in the world, behind Apple Inc. (Nasdaq: AAPL) and Toyota Motors Corp. (NYSE: TM). And the company boasts more than $70 billion in sales a year.

| | |
| --- | --- |
| Procter & Gamble (NYSE: PG) | Figures |
| Price: | $80 per share |
| Yield: | 3% |
| Annual Payout: | $0.66 (paid quarterly) |
| Dividend Growth: | 6.0% over three years |
One of the best qualities about P&G is its commitment to its investors. The company returns nearly 100% of its profits to its shareholders through dividends and buybacks.
Analysts expect the company to have earnings growth of 7.6% for the next five years. Along with its 3% dividend yield, this gives Procter & Gamble an expected total return of more than 10% a year.
P&G's success comes from its diversified brands of necessity goods. Many of the products that Procter & Gamble sells people simply can't live without. That has fueled the company's tremendous growth over the years.
This fast-paced growth, however, has also caused growing pains for the company. Its earnings per share growth has slowed from 10.3% a year from 1999 through 2008 to 2.0% a year from 2009 through 2015, according to suredividend.com. That's an 8.3% decrease.
But this profit decrease has also forced P&G to restructure, which has made it an even stronger investment. The company has taken steps to refocus on its core brands and has enlisted a new CEO to ensure a steady transition.
Based on the consensus of 23 analyst estimates, P&G has an expected annual EPS of $3.97 by June 2017. Using its current price-to-earnings ratio of 25.27, PG stock has a price target of $100 by June 2017 – a 25% gain from its current price of $80 per share.
PG stock is currently trading at a slight premium. So wait until PG stock dips farther below its 52-week high of $83 if you're interested in buying it.
The Bottom Line: P&G stock is one of the best long-term dividend stocks for income investors. Although it's going to face some growing pains for the next few years, expect the company to continue its commitment to raising its dividend annually.
Follow Money Morning on Facebook and Twitter.
Your Retirement Is Being Threatened: Puerto Rico's debt crisis could have a direct impact on your retirement fund – even if you don't personally own Puerto Rico bonds. Read more…