Some top stocks to buy in 2016 are being ignored because of their low prices.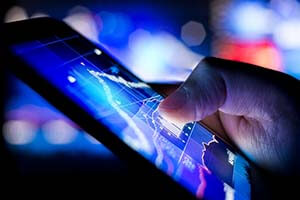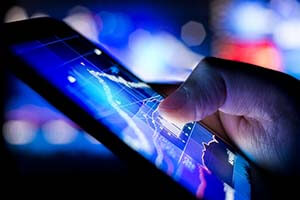 There are several ways to understand the term "cheap" when it comes to stocks. Cheap can mean small-cap stocks, whose relatively low prices keep the company's market cap low. Small-cap stocks often have tremendous potential to grow and markets that are just as vibrant as they are. They also tend to be nimble companies that can adapt to their market niche with speed and ease. That can make them great cheap stocks to buy now.
Then there are cheap stocks whose price is simply inexpensive relative to a market measure. It could be the price-to-earnings ratio or price-to-sales ratio, two commonly used valuations. Stocks whose market or sales (or both) are projected to grow rapidly can also be cheap relative to the projected growth.
Finally, stocks can be cheap simply because the share prices have been beaten down by a combination of sentiment and market forces, and the decreases are not warranted by more objective measures. That's the case with both our cheap stocks to buy now picks below.
Cheap stocks to buy now can be a nice way to broaden the borders of your portfolio past the large caps and growth and income.
"Cheap" Stocks to Buy in 2016 No. 1: Taser
TASER International Inc. (Nasdaq: TASR) is our first pick for a cheap stock to buy now based on its earnings and outlook. When Money Morning Technical Trading Specialist D.R. Barton recommended it as a top stock in early April, it was selling at $18.16, boosted by strong share price appreciation in Q1.
Barton projects that the share price will rise to more than $35 long term, a rise of more than 60% from current levels of $21.70.
TASER is engaged in developing, manufacturing, and selling CEWs, or conducted electrical weapons on a global basis. TASER is made up of two businesses, Axon and TASER Weapons. Its products are the "stun guns" that emit electrical pulses from wires into the body, immobilizing recipients. The TASER X2 and TASER X26P appeal to law enforcement while the consumer market is focused on TASER Puls CEWS and TASER C2.
TASER also develops, manufactures, and sells high-tech body cameras, video, and audio systems. TASER also offers Evidence.com, a cloud-based digital evidence management system. Evidence lets law enforcement agencies store, manage, and share data.
More than 18,000 police forces in 107 countries use TASER's products, including police in 31 out of the 34 largest U.S. cities. The company estimates that their products have resulted in 30% to 80% fewer injuries to both police and suspects where they are used.
TASR is a beaten-down stock despite the company reporting excellent Q4 earnings that strongly surpassed expectations. Weapon sales rose more than 15% in the quarter. Revenue climbed an impressive 47% to $9.4 million. The company has contracts for approximately $159 million going forward.
The stock was hit, though, in the summer of 2015, dropping from $35 to just over $13. Barton believes that the company was unfairly hammered by being lumped in with its competitor GoPro Inc. (Nasdaq: GPRO).
Barton believes TASR is a very different company based on its existing business and its product launches. During that summer, TASR rolled out its Axon series of body cameras. Approximately 3,500 law enforcement organizations, including ones in 26 large American cities, were using 52,700 Axon units as of June 2015.
The new product, Evidence, is a subscription-based website. Users are the police and security industries, who can upload films from body cameras to share on the website. They can then be viewed by the court system, the media, and the public. TASR indicates that, as of mid-2015, around 77% of its hardware customers had taken out an Evidence.com site subscription.
"Cheap" Stocks to Buy in 2016 No. 2: First Solar
Sometimes, good stocks to buy are cheap based on their current price, P/E valuations, trends, and expectations. That's the case with solar energy provider First Solar (Nasdaq: FSLR). The company is engaged in making solar modules that significantly decrease the costs of solar electricity via a thin-film semiconductor process.
FSLR shares have dropped about 30% in 2016. The shares, at around $48, are currently attractively valued given its price/earnings (PE) ratio of 6, far below the industry average of 22.5. That's what makes it a cheap stock to buy now.
In addition, its three-year average revenue growth is double that of the 3.5% industry average. It also enjoys reasonable debt levels and a strong return on equity (ROE). Its revenue for the current period is forecast to reach almost $962.8 million, over 105.2% higher year over year.
It also has costs firmly under control. First Solar was the first solar panel firm to decrease manufacturing expenses to $1 per watt. In 2013, it reported a cost of only $0.59 per watt.
Currently, First Solar has more than 10 gigawatts (GW) installed worldwide and has 3.3 gigawatts under contract.
In addition to its sell-off, nice valuations, and earnings increases, First Solar is poised to benefit from the growing market for solar energy. The United States, over the next six years, plans to invest $100 billion in solar energy, driven by fears of global warming and rising energy costs. Late in 2015, tax credits for consumers were extended for five more years. This is good news for the solar power industry.
In four years, an additional $73 billion for solar investment is projected, giving 8 million additional homes in the United States solar power.
First Solar produces photovoltaic (PV) cells for solar panels, as well as PV power plants. It also provides supporting services to the solar power industry, including construction, maintenance, finance, and end-of-life recycling. Since 2010, it has been one of the biggest manufacturers of PV modules not only in the United States, but around the world.
Your Hook-Up to the Best Stocks to Buy in 2016
You can get daily updates on the best stocks to buy in 2016 with our premium Private Briefing service. You'll get an analysis/stock pick/investing guide/trend report every day, on the best investing opportunities today. Continue here to learn more now.
Follow Money Morning on Facebook and Twitter.