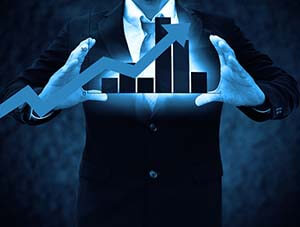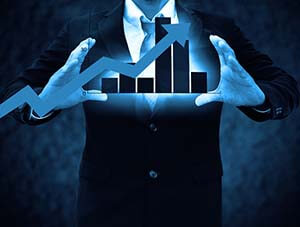 Investment picks haven't been easy for most in this volatile market. If you're looking for the best stocks to buy in 2016, take heart that there is still room to realize some nice profits going forward.
While the S&P 500 has gained less than 1% this quarter, and the Dow less than 2%, there are several gems that are far outperforming these numbers and that are poised for long-term growth.
Here are some of the picks for the best stocks to buy right now.
Best Stocks to Buy in 2016 - Defense Stocks
According to Money Morning Technical Trading Specialist D.R. Barton, when markets are volatile and lack direction, money managers tend to gravitate towards defense stocks. Here are several of the best stocks to buy in 2016 in the defense sector:
Best Stocks to Buy, No. 1: Lockheed Martin Corp. (NYSE: LMT) - Lockheed Martin is running on all cylinders in 2016. The American defense, aerospace, and technology company is the world's largest defense contractor based on revenue and will be one of the prime beneficiaries of the U.S. government's $66 billion hike in defense spending in 2016. In fact, shares of LMT stock hit an all-time high in early May after the company announced a $424 million Pentagon contract for a series of threat radar emitter simulation products. This was followed up by several additional contract announcements, including two separate deals with GP Strategies to deliver learning services for three-year terms. At $241.01, LMT shares are up 10.97% year to date.
Best Stocks to Buy, No. 2: Raytheon Co. (NYSE: RTN) - Raytheon has been a positive play for investors for several years running. Another American technology and defense company, RTN specializes in products for communication, intelligence, mission support, security, and control. The company closed out 2015 up more than 14% and has boosted payouts to its investors seven years in a row, with a growth rate of 141%. In early May 2015, both Raytheon and Lockheed Martin announced a new combined $649.7 million contract with the U.S. Air Force. The company has more than 10 analysts rating the stock as a "Buy" currently, and shares of RTN are up 4.42% year to date.
Best Stocks to Buy, No. 3: TASER International Inc. (Nasdaq: TASR) - TASER International is an Arizona-based personal defense company that specializes in conducted electrical weapons (CEWs). This small-cap company sells its products in 107 countries around the world and reports that their stun guns have reduced injuries to both officers and suspects by 30% to 80% in areas where they are used. TASR is one of Barton's top picks if you're looking for the best stocks to buy in 2016. The company not only offers several lines of CEWs for the law enforcement and consumer market, but also has its Axon division. Axon produces a line of police body cameras, which are in high demand and rival those produced by GoPro. First-quarter 2016 results reported sales growth of 24.1% year over year, and the revenue from Axon was up 51% from a year ago. At $21.86, TASR stock is up 26.43% year to date.
Best Stocks to Buy in 2016 - Energy and Utility Stocks
One thing we can count on in this world without fail is population growth. In just 200 years, the Earth's population has exploded six-fold, and these people demand resources for their daily lives and commerce. Here are just a few energy stocks that are currently outperforming the market that could be added to your list of top stocks for 2016.
Best Stocks to Buy, No. 4: PG&E Corp. (NYSE: PCG) - Pacific Gas & Electric is a San Francisco-based electric utility that provides both electricity and natural gas services to 5.2 million households in California. The company has a market cap of $29.51 billion and a current P/E ratio of 30.08. Shares of PCG hit an all-time high in early May after first-quarter results beat expectations by almost 8%. In fact, the company has posted earnings surprises in three of the last four quarters, to an average of 12.1%, and 10 analysts currently rate the stock as a "Buy." At $58.54, shares of PCG are up 10.06% year to date.
Best Stocks to Buy, No. 5: American Water Works Co. Inc. (NYSE: AWK) - American Water Works is a New Jersey-based utility company that operates municipal water and wastewater subsidiaries throughout the United States and Canada. The company serves over 15 million people and is poised for massive growth due to several factors. The U.S. water and wastewater infrastructure is sorely in need of updates, which AWK can benefit from. Also, the company hopes to expand acquisitions up to $6.4 billion over the next four years. At $73.63, AWK has gained 23.01% year to date, and Money Morning Chief Investment Strategist Keith Fitz-Gerald believes that the price could rise as high as $80 per share by the end of 2017.
Best Stocks to Buy in 2016 - Tech and Communication Stocks
Best Stocks to Buy, No. 6: Verizon Communications Inc. (NYSE: VZ) - You'd think that Verizon might be content with being among the largest wireless carriers and telecom companies in the country. If so, you'd be wrong. A new trend in a multibillion-dollar field called Energy-as-a-Service (EaaS) has Verizon as a trailblazer and is bringing the company into partnership with major utility companies. EaaS allows existing high-speed fiber optic FiOS networks to work with utilities for energy management solutions. Verizon's new EaaS division is called Grid Wide Utility Solutions, and this is just one reason that VZ stock is an attractive buy. VZ has increased their dividend nine years in a row, and its shares are up 7.44% so far this year.
Best Stocks to Buy, No. 7: Crown Castle International Corp. (NYSE: CCI) - Today, nearly everything is connected, and we can increasingly thank the Internet of Things (IoT) for the efficiencies and conveniences that have been brought to our daily lives. One of Money Morning Defense & Tech Specialist Michael A. Robinson's favorite tech stocks that deals with these sorts of connections is CCI. Crown Castle is a Pennsylvania-based provider of towers and antenna systems that began with just under 1,000 towers and has now grown into the largest provider of "shared wireless infrastructure." As the nation gears up for a 5G network, this is great news for CCI. Several top analysts rate the stock as a "Buy," and shares are up 20.29% year to date.
While the overall market remains flat, investors can still earn handsome returns by picking the right stocks. In fact, many of the stocks that sold off in late 2015 and earlier this year are providing investors with valuable buying opportunities. Looking for the best stocks to buy in 2016? For up-to-the-minute investment news, sign up for  Money Morning's Private Briefing.
Follow Money Morning on Facebook and Twitter.
[mmpazkzone name="end-story-hostage" network="9794" site="307044" id="138536" type="4"]