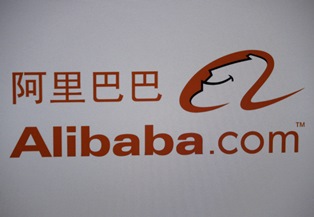 Yes, investors are panicking today (Wednesday), driving the Alibaba stock price down by nearly 3%.
That's because SoftBank Group Corp. – an early investor with the largest stake in BABA stock -announced yesterday it would sell $7.9 billion worth of shares. That would bring SoftBank's stake in Alibaba Group Holding Ltd. (NYSE: BABA) down to 28% from its previous 32.3% stake.
This comes at a time where Alibaba stockholders are hard-pressed for good news. Alibaba announced on May 25 the SEC was investigating the firm for its annual "Singles' Day" – the day considered the equivalent of Valentine's Day in China. Alibaba generated $14.3 billion in sales in November from the holiday.
But instead of buying into the short-term mania and Wall Street's knee-jerk reactions, it's important for long-term investors to focus on why SoftBank is selling BABA stock…
Why SoftBank Group Corp. Sold BABA Stock
Before focusing on the sale of BABA stock, Money Morning wants our readers to familiarize themselves with the relationship between Softbank Group Corp. CEO Masayoshi Son and Alibaba Chairman Jack Ma.
Even though Alibaba.com had only been running for two years, in 2000 Son invested $20 million in Alibaba. Now, the Chinese e-commerce giant has a market cap of more than $199 billion.
But the BABA stock sell-off isn't because Son has lost faith in Ma or Alibaba, as the narrative is playing out today.
It's actually quite the contrary…
The two firms announced in May a partnership to launch cloud-computing services in Japan, according to The Wall Street Journal. In fact, Ma is on the board for SoftBank, and Son is on the board for Alibaba.
The real reason SoftBank is selling its Alibaba stock is to pay down debt. In July 2013, SoftBank purchased an additional 2% of Sprint Corp. (NYSE: S), gaining 80% control of the company.
Now, one-third of SoftBank's $80 billion net interest-bearing debt is tied to Sprint. SMBC Nikko Securities analyst Satoru Kikuchi believes the selling of BABA stock could help improve SoftBank's credit rating.
SoftBank stated that selling Alibaba stock is to provide financial flexibility for the company.
Selling $7.9 billion in stock sounds like a large number, but keep in mind that was only 4.3% of SoftBank's holdings in BABA.
And here's what analysts have to say about the Alibaba stock price…
Analysts' Opinions on the Alibaba Stock Price
According to WSJ, 29 out of 39 analysts have a "Buy" rating for BABA stock.
The analysts have price targets of:
High Price Target: $119.30
Median Price Target: $95.00
Low Price Target: $60.00
Average Price Target: $95.55
From today's opening stock price of $79.15 per share, the average price target suggests investors could net gains of 20%.
Now you know the reason SoftBank is selling its shares and analysts' opinions. For long-term investors, this is what you need to know about our bullish stance on the Alibaba stock price.
The Bullish Case for the Alibaba Stock Price in 2016
It's true that Alibaba stock is volatile and isn't for short-term investors. The BABA stock price is down 1.94% year to date, while the S&P 500 and Dow Jones Industrial Average are up 2.54% and 1.92%, respectively.
Also, many of our readers are concerned about making any investments in Chinese companies.
But Jack Ma has grander ambitions than generating sales in China…
Ma told Bloomberg in November 2015 that he wants 50% of Alibaba's revenue to come from outside of China. He's going to accomplish that through Big Data, cloud computing, and Software-as-a-Service (SaaS).
Alibaba created its first data center in the United States in March 2015. That was quickly followed by a second branch in October 2015. According to a press release on Oct. 9, Ma wants to help cut down costs of cloud data analytics and cloud services for startups and innovative companies.
By 2019, Forbes projects that cloud applications will account for nearly 90% of all mobile data traffic in the world. Forbes also projects that the global market for SaaS will become a $67 billion industry, up 13% from a $59 billion projection for 2015.
And Alibaba is already showing that its efforts are paying off…
In its March quarterly earnings report, Alibaba announced it brought in $154 million in revenue from its cloud-computing division, known as Aliyun. That's almost triple the revenue from the same time a year ago.
Alibaba's cloud-computing service also has more than 500,000 paying customers, according to Bloomberg Technology.
The Bottom Line: The Alibaba stock price is falling after its largest investor, SoftBank, sold $7.9 billion worth of BABA stock. But the sell-off isn't because SoftBank has lost faith in Alibaba. SoftBank is simply paying down its massive debt. The Alibaba stock price today may be down, but long-term investors need to look past today's knee-jerk reaction as Alibaba starts to establish a foothold in the profitable cloud-computing market.
Jack Delaney is an associate editor for Money Morning. You can follow him on Twitter and follow Money Morning on Facebook.
Hope Won't Save Twitter: Over the last 12 months, the Twitter stock price has plummeted 58%. Although the company keeps talking about its turnaround efforts, there's little evidence that anything CEO Jack Dorsey is doing is working. Find out what's next for this former media darling right here…