Would you invest in a company with no managers and no legal documents?
Believe it or not, that's a question thousands of "investors" just answered with a resounding "Yes!"
Last week, I told you that the future had already arrived, that hundreds of tiny startups are already changing the way we live, work, and conduct business through innovations in financial technology, or fintech.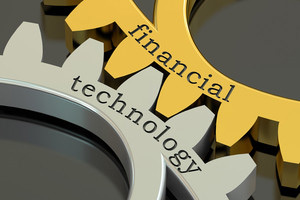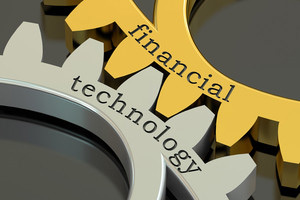 I teased a breaking story about a "company" whose extraordinary name is itself indicative of the future of fintech.
The company, if you can even call it that, goes by the name of the DAO, which stands for Decentralized Autonomous Organization.
Since April 30, 2016, DAO has raised over $152 million via crowdfunding, which is by far the largest amount of "money" ever raised that way.
It closed its "creation phase" on May 28, 2016.
But what is DAO? And how do you invest? And should you even consider it?
Generally speaking, decentralized autonomous organizations are part of the fintech future that's already here. Going forward, they'll change how you invest, what you invest in, and every possible way for you to make money.
There are a few moving pieces to this particular "deal" and this decentralized autonomous organization in particular. That's why I've put words like "investors," "money," and "deal" in quotes - because what we're talking about is so radical that it may redefine what these things mean in the very near future.
Here's what you need to know.
The First DAO Open to the Public
This company, or investment, or organization, depending on what it ultimately is legally defined as, calling itself the DAO, is the first of its kind of organization making itself available to the public.
The DAO was created by 32-year-old German programmer Cristoph Jentzsch, who will have nothing to do with running it, or controlling what it invests in, or even, he says, what happens to it, though he may be in for more than he bargained for on that front.
What the DAO will do is invest the "money" it gathers in its creation phase (from April 30, 2016, to May 28, 2016) in mostly startups fueling digital blockchain technology and something called Ethereum, which I'll explain in a minute.
The organization is essentially a program, that's why there are no managers and no legal documents. I'll get to the lack of legal documents in a bit.
The "money" crowdsourced investors put up is actually Ether, or ETH.
Ether is a cryptocurrency, like Bitcoin. Ether comes out of Ethereum, which is a type of decentralized blockchain platform (hence the cryptocurrency offshoot Ether) with programmable transaction functionality.
Investors have to get their hands on Ether, which at its current unit price is worth about $13 a piece (as opposed to Bitcoin's approximate value of $450) and contribute ETH as their investment. For their ETH they get DAO "tokens" on a pro-rata basis calculated against the total amount raised.
Shareholders vote their tokens on "any expenditures," including which startups or companies to fund, which are themselves chosen for consideration by online polling of shareholders.
In other words, the DAO is a technology-enabled leaderless collective that invests in shareholder-approved deals.
[mmpazkzone name="in-story" network="9794" site="307044" id="137008" type="4"]
DAO tokens are fully transferable and there is no mining of them, so there will only be as many tokens created as there is ETH contributed in the creation phase.
According to the DAO website's "Manifesto," the goals of DAO are:
To blaze a new path in business organization for the betterment of its members, existing simultaneously nowhere and everywhere and operating solely with the steadfast iron will of immutable code. The goal of the DAO is to diligently use the ETH it controls to support projects that will:
Provide a return on investment or benefit to the DAO and its members.
Benefit the decentralized ecosystem as a whole.
It's all so fascinating... but it may be illegal.
152 Million Reasons to Be Cautious
First of all, the amount of "money" raised is itself raising eyebrows.
By May 28, 2016, the amount of Ether DAO brings in may be close to $200 million.
That's a staggering amount of crowdfunded investment and will draw the attention of all kinds of regulators.
In fact, the U.S. Securities and Exchange Commission is already looking at the organization.
Most legal experts with intimate knowledge of SEC rules and regulations say what the organization is doing amounts to an "offering of securities." Any offering of securities, and DAO tokens could be considered securities based on SEC language, must either be offered pursuant to a qualified exemption under SEC rules or pursuant to a registration statement and formal filings with the SEC.
What the DAO - and maybe founding programmer Cristoph Jentzsch personally - is facing is similar to what Erik T. Vorhees faced fighting the SEC in 2014.
The SEC charged Vorhees, co-owner of two Bitcoin-related websites, SatoshiDICE and FeedZeBirds, with publicly offering shares in the two ventures without registering them.
Vorhees agreed to settle the charges, had to disgorge the profits he made, and pay a $35,000 fine.
Pertaining to the Vorhees' charges, Andrew J. Ceresney, director of the SEC's Division of Enforcement said, "All issuers selling securities to the public must comply with the registration provisions of the securities laws, including issuers who seek to raise funds using Bitcoin. We will continue to focus on enforcing our rules and regulations as they apply to digital currencies."
I'm not investing in the DAO myself, but you better believe I'll be watching what happens to them and what new ground they're going to break.
And believe me, there is going to be a lot of groundbreaking and new rules-making out of this "deal." Not just because the DAO is itself so groundbreaking, but because Ethereum is so groundbreaking and is itself (and through efforts supported by the likes of IBM, JPMorgan Chase, and Microsoft) going to change money and investing for all of us.
In the words of Marley Gray, a director of business development and strategy at Microsoft, "Ethereum is a general platform where you can solve problems in many industries using a fairly elegant solution - the most elegant solution we have seen to date."
So, stay tuned to follow the future of fintech and what you should invest in, because that's where I'm going with fintech - to the money well.
Follow Money Morning on Facebook and Twitter.
You Won't Believe How Goldman Manipulated TSLA: On May 18, Goldman Sachs upgraded Tesla from "Neutral" to "Buy." But be wary - there's shady motivation behind this upgrade that Wall Street's completely glossing over...
About the Author
Shah Gilani boasts a financial pedigree unlike any other. He ran his first hedge fund in 1982 from his seat on the floor of the Chicago Board of Options Exchange. When options on the Standard & Poor's 100 began trading on March 11, 1983, Shah worked in "the pit" as a market maker.
The work he did laid the foundation for what would later become the VIX - to this day one of the most widely used indicators worldwide. After leaving Chicago to run the futures and options division of the British banking giant Lloyd's TSB, Shah moved up to Roosevelt & Cross Inc., an old-line New York boutique firm. There he originated and ran a packaged fixed-income trading desk, and established that company's "listed" and OTC trading desks.
Shah founded a second hedge fund in 1999, which he ran until 2003.
Shah's vast network of contacts includes the biggest players on Wall Street and in international finance. These contacts give him the real story - when others only get what the investment banks want them to see.
Today, as editor of Hyperdrive Portfolio, Shah presents his legion of subscribers with massive profit opportunities that result from paradigm shifts in the way we work, play, and live.
Shah is a frequent guest on CNBC, Forbes, and MarketWatch, and you can catch him every week on Fox Business's Varney & Co.