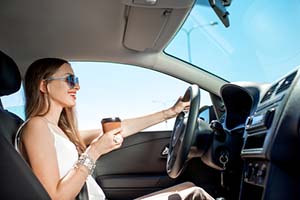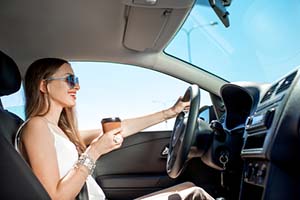 The highly anticipated Uber IPO just became a lot more appealing on Wall Street, as it was just announced Saudi Arabia's Public Investment Fund invested $3.5 billion in the ride-hailing service.
The benefits for Uber are obvious: The transportation disruptor now has money to expand and gain a foothold in an overseas market.
But how does Saudi Arabia benefit?
For the oil-producing giant, this is part of a major overhaul to shift Saudi Arabia's dependency on generating revenue from oil. Prince Alwaleed bin Talal, a member of the royal family, invested $104.9 million in Uber's competitor Lyft back in December.
And after this new round of funding, Uber is now valued at $62.5 billion, according to The New York Times.
While investors anxiously await the Uber initial public offering, there's a fundamental problem with Uber's business model.
In fact, it's a $4.1 billion problem.
Today we're going to show you this massive Uber problem, plus go over some important factors investors need to know before the Uber IPO date.
Before Uber IPO, CEO Ramps Up Global Expansion
According to
The Wall Street Journal
, Uber only operated in 100 cities at the start of 2014. Just a little over two years later, Uber now operates in roughly 400 cities and in over 60 countries.
On March 3, Uber officially launched in Pakistan to increase its global presence. Shaden Abdellatif, head of communication for the region, stated that the launch was part of a $250 million plan to enter North Africa, Asia, and the Middle East.
Uber has aggressively been building a presence in China since 2013, and as of October, 30% of all of Uber's global trips were in China.
But gaining a presence in foreign countries is coming at a price…
In February, CEO Travis Kalanick told Canadian news platform BetaKit that Uber was losing $1 billion a year in China alone. In 2014, Uber's international units only generated $68 million in revenue.
Uber needs to enter new markets and grow its presence, though, because its revenue is entirely dependent on the amount of drivers it has. Uber also doesn't want to fall behind in foreign markets like China, where competitors like Didi Chuxing are already well established.
But despite its global expansion and massive $62.5 billion valuation, there's still a $4.1 billion problem that should be fixed before the Uber IPO…
Uber IPO Could Collapse If Employees Are Ever Classified as Full Time
Before a ballot was presented in Austin, Texas, in May, Uber and Lyft spent a combined total of $8.6 million in campaign money to support Austin's Proposition 1. Proposition 1 would have allowed Uber and Lyft to self-regulate independent contractors and avoid implementing fingerprint-based background checks for their new drivers.
Even though something like fingerprint-based background checks should improve safety, Uber is adamantly against it.
That's because independent contractors could claim they should be compensated as full-time employees and not independent contractors due to the additional background check measures.
Proposition 1 was shot down, and both services left Austin.
You see, Uber's entire business model is based on classifying its employees as independent contractors. Uber doesn't have to pay for taxes and insurance for its employees.
If Uber ever did have to classify its workers as full-time employees, though, it would cost billions.
Stephen Gandel, senior editor for Fortune, projects full-time employees for Uber would cost the company:
$2.6 billion in reimbursement (gas and tolls)
$612 million in Social Security and Medicare
$512 million in worker's compensation
$112 million in health insurance
$110.4 million in vacations and sick days
$80.9 million in unemployment
$72 million in 401(k) plans
Remember, that $4.1 billion total isn't just a one-time fee. That's what Uber would have to pay annually, and that total would only increase as it hires more drivers.
Uber already agreed to shell out $100 million for two class-action lawsuits in California and Massachusetts in April to keep its business model intact. Uber made concessions to its drivers to keep them as independent contractors.
Uber is agreeing to pay out $84 million now and $16 million when it goes public. But paying out a one-time deal of $100 million is worth it to Uber if it can avoid paying $4 billion annually.
In the long term, delaying the Uber IPO date could prove fatal. If the company lost any lawsuits and was forced to classify employees as full time, it may be forced out of business. At the very least, it would be hard for the company to be profitable.
The Bottom Line: While the inevitable Uber IPO is sure to cause a frenzy, investors should keep their money on the sidelines until this company proves it deserves your investment.
Jack Delaney is an associate editor for Money Morning. You can follow him on Twitter and follow Money Morning on Facebook. 
Mark Zuckerberg Wants a Facebook Stock Split: We know why Mark Zuckerberg wants a Facebook stock split. But should you add shares to your portfolio before it happens? Here's everything you need to know right here…