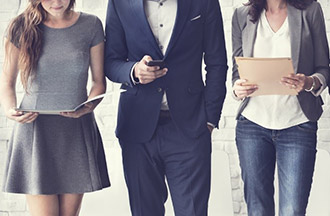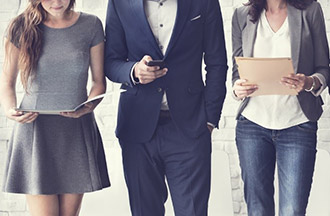 The U.S. economy only added 38,000 jobs in May, according to the Labor Department this morning, falling well under expectations of 173,000. It was the worst monthly job gain since 2010.
But many experts, including U.S. Federal Reserve Chair Janet Yellen — who earns $201,700 a year — view America's job market at or near "full employment."
Indeed, the unemployment rate — which is currently 4.7% — is a lot lower than the 10% rate it hit in October 2009 right after the 2008 financial crisis.
So, while job creation is floundering, people are working.
Stock Market Tanks as White House Spokesman Josh Earnest Spins Devastating Jobs Report, GOP War Room, June 3, 2016.
Of course, the official unemployment rate, as reported by the U.S. Department of Labor, is extremely misleading. "There's no other way to say this," Jim Clifton, CEO of Gallup, wrote in a Feb. 3, 2015, op-ed. "The official unemployment rate, which cruelly overlooks the suffering of the long-term and often permanently unemployed as well as the depressingly underemployed, amounts to a Big Lie."
That's because individuals who remain unemployed for longer than four consecutive weeks are not calculated into the Labor Department's monthly reported figure. Right now, as many as 7 million Americans are either out of work or severely underemployed.
Eventually, these individuals, strapped for income, may find themselves having to sacrifice job satisfaction for basic survival. And many times, people in such situations end up begrudgingly underemployed — taking jobs they're overqualified and underpaid for.
Here's a look at the mean salaries of workers who make a lot less money than you'd expect…
5 Jobs That Pay Less Than You Think
Low-Paying Job No. 1: Legislators
Average annual earnings: $40,430
Job description: Legislators are elected positions. They debate, draft, and vote on laws at the federal and state levels.
Educational requirements: There are none explicitly required, but most legislators, particularly on the national level, have at least a bachelor's degree. Many have professional degrees as well, most commonly a juris doctor degree.
Low-Paying Job No. 2: Genetic counselor
Average annual earnings: $69,540
Job description: Genetic counselors assess an individual's or a family's risk for a variety of inherited conditions, such as genetic disorders and birth defects. They provide information and advice to other healthcare providers, or to individuals and families concerned with the risk of inherited conditions.
Educational requirements: Genetic counselors typically need at least a master's degree in genetic counseling or genetics, although some earn a Ph.D. And a genetic counseling Ph.D. costs about $300,000, plus eight years of your life in graduate learning, on average.
Low-Paying Job No. 3: Budget analyst
Average annual earnings: $73,940
Job description: Budget analysts help public and private institutions organize their finances. They prepare budget reports and monitor institutional spending.
Educational requirements: At least a bachelor's degree and sometimes a master's for more senior roles at certain institutions.
Low-Paying Job No. 4: Credit analyst
Average annual earnings: $75,970
Job description: Credit analysts — also known as "risk analysts" — determine the ability of a business to repay its loans by analyzing the company's financial statements.
Educational requirements: Becoming a credit analyst generally requires at least a bachelor's degree.
This last low-paying gig is a doozy. Only one person in the nation is capable of fulfilling its requirements…
Low-Paying Job No. 5: President of the United States
Average annual earnings: $400,000
Job description: The job of President of the United States lasts four years per term, with a limit of two terms, during which the president earns $400,000 per year. While this is the highest-paying salary of any federal employee nationwide, the income is peanuts considering what a POTUS has to do as work – you know, run the country and all. The presidential salary was last increased in 2001, when it was doubled from the previous amount of $200,000 set in 1969.
Only two presidents have held office paid at this salary: former President George W. Bush and President Barack Obama.
Of course, the POTUS can (and does) get income elsewhere. For example, outside of his annual salary, President Barack Obama also gets
$50,000 annually for his "expense account."
$100,000 annually for his "entertainment budget."
$50,000 annually for his travel account.
$100,000 annually for "unanticipated needs."
Follow us on Twitter @moneymorning or like us on Facebook.
These Six Retail Companies Are Toast: Aeropostale's bankruptcy and Macy's 15% post-earnings plummet are just the latest indications that retail is in crisis. As the sector bleeds out, these six companies will be the first to go…
Related Articles: