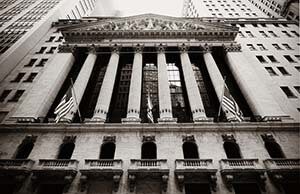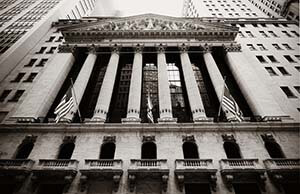 Now that we're approaching the middle of the year, it's time to both assess the part of the year that's behind us and look forward to the rest, as investors. And part of that assessment is to look at which tech stocks to buy for the rest of 2016.
For broad markets, it's been a fairly lackluster year. The U.S. Federal Reserve looks unlikely to tighten interest rates in June, but may hike them later in the year. The market has been volatile but overall not picking up much this year.
You can find a nice mix of stability and growth in the tech sector. For example, we just profiled some of the best tech stocks to buy for 2016 that will gain from the massive growth in the Internet of Things market. Spending in this market is expected to triple over the next five years to $6 trillion.
But those aren't the only tech stocks to buy now. We like the following three picks for 2016. And we'll show you why…
On the Hunt for Tech Stocks to Buy in 2016: Facebook (Nasdaq: FB)
Facebook Inc. (Nasdaq: FB) was one of  Money Morning's best stocks to buy in 2016 in the first part of April at $113, and it continues to be a top pick in late May at $119.48. That's a rise of almost 5.7% in a little less than two months.
As impressive a move as that is in sideways trending markets, Michael A. Robinson, Money Morning's director of tech and venture capital, estimates that the share price will trade at $250 over the next five years. That's a gain of more than 100% from today's price for this top stock to buy in 2016.
Robinson's recommendation is in part based on his assessment of FB's top management. "Zuckerberg has proven himself to be the equal of any of the Silicon Valley executive elite," Robinson notes.
It's also buttressed by FB's "secret sauce": Atlas, its advertising system.
While most Internet advertising systems use cookies, Atlas is designed to use browsing history and device data. With what it gleans through those channels, it targets ads. Cookies, moreover, do not work on mobile devices. Atlas works on both mobile phones and PCs. The end result? Facebook has a highly meaningful edge over other advertising on the Internet.
In addition, Facebook earns on selling Atlas to other businesses as well as using it itself.
On the Hunt for Tech Stocks to Buy in 2016: Apple (Nasdaq: AAPL)
Yes, there's no question that Apple Inc. (Nasdaq: AAPL) has been beaten up over the last several weeks. It reported an earnings miss for the latest quarter that roiled the Street and sent its share price plummeting. This year, the high flier of years past has underperformed the markets.
However, Robinson believes that Apple will reward investors again. Handsomely. The shares currently sell for less than $100, at $99.93. Robinson points out that Morningstar shows the fair value estimate for AAPL at $133, and Yahoo! Finance shows a consensus for a price target of $126 over the next year. From today's prices, that's an increase of 26% to 33% – making Apple one of the best tech stocks to buy in 2016.
One of the buttresses of the Apple case is its strong cash position. AAPL has over $200 billion available for dividends and purchases. The dividend currently stands at 2.36%, nice for a tech company. In addition, Money Morning  Chief Investment Strategist Keith Fitz-Gerald points out that AAPL's cash hoard is sufficient for steady dividends even if it can't achieve any growth going forward.
And, in fact, both Fitz-Gerald and Robinson think Apple's growth will be impressive in the future.
AAPL will benefit from robust growth globally. Sales of iPhones in China are forecast to post major gains, stemming from massive growth in consumer spending as China increasingly becomes a middle-class and upper-middle-class nation. Sales there will also be fueled by the increase in population. By 2020, China's middle class is forecast to quadruple in size, and its upper middle class is projected to hit 100 million.
In addition, Chinese consumers are choosing upgraded phones when they purchase. There's a shift to higher-end products. In fact, from September through March, upgrades were up 40% over the same period last year.
Investors who choose AAPL as one of the best stocks to buy in 2016 are in good company. Recently, Warren Buffett purchased $1 billion of Apple stock for Berkshire Hathaway Inc. (NYSE: BRK.A, BRK.B). George Soros of Soros Fund Management picked up more than 3,000 Apple shares in the wake of the earnings report. Greenlight Capital's David Einhorn increased his investment significantly as well, by over 30%, or 8.2 million shares.
On the Hunt for Tech Stocks to Buy in 2016: FitBit (NYSE: FIT)
FitBit Inc. (NYSE: FIT) is in the midst of one of the strongest of new tech trends: devices that are wearable.
The sales of smartwatches are expected to rise 48% from 2015 through 2017. Gartner Inc. forecasts worldwide sales of 274.6 million wearable electronic devices this year, almost 19% above the 232 million units sold in the last year. Gartner forecasts that revenue from wearable electronic devices will climb to $28.7 billion this year. Nearly $12 billion will come from smartwatches alone.
The trend has allowed FitBit to benefit. In 2015, FitBit sold 21.3 million of its devices, double the 10.9 million sold in 2014. It sold more devices than any of its competitors in the sector.
Growth is one of the factors that makes FIT one of our top tech stocks to buy in 2016.
In Q1, FitBit sold 4.8 million devices.
Earnings for the quarter were stronger than estimates. FIT reported earnings of $0.10 per share versus analyst expectations of $0.02. FIT's revenue was higher than Street estimates in addition, at $505.4 million versus $443.3 million. The company also hiked its yearly forecast going forward, to $1.12 to $1.24 per share.
Despite the strong quarterly report, shares have trended down since early May. Why did they tank? Partly it was a lowering of estimates for the quarter coming up. FIT lowered its EPS estimates from $0.26 to $0.08 to $0.11, a significant decrease. In addition, some investors fear that the Apple Watch will pose competition to FitBit.
However, given the projected strength on the year and soft sales of the Apple Watch, Money Morning believes that the strong sell-off (the shares dropped 15% after the earnings report) is overdone and continues to recommend FitBit as one of the best stocks to buy in 2016.
Follow Money Morning on Facebook and Twitter.