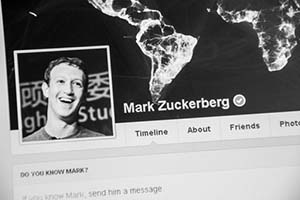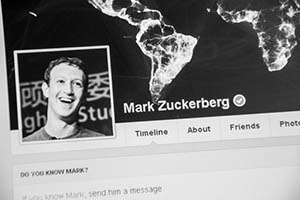 Mark your calendars, Facebook shareholders: Your date to vote for the proposed Facebook stock split will be here soon.
In a regular filing on April 27, Facebook Inc. (Nasdaq: FB) announced plans for a 3-for-1 split.
The mainstream media won't discuss the vote for the Facebook stock split until closer to the actual vote date, which is June 20. But Money Morning wants to make sure our readers are ahead of the curve and know what to expect now. Today, we are going to discuss why Facebook CEO Mark Zuckerberg wants a Facebook stock split. Plus, we will look at whether or not you should add FB stock to your portfolio before the official Facebook stock split date.
Here's Why CEO Mark Zuckerberg Wants a Facebook Stock Split
This share structuring that Facebook will use has come to be known as "a founder-led approach," which helps founders and CEOs retain control of their companies. Google, now Alphabet Inc. (Nasdaq: GOOGL, GOOG), offered a similar split in 2014.
Keeping company control is an issue for Zuckerberg because of what he plans to do with most of his shares...
Zuckerberg and his wife, Priscilla Chan, plan to give 99% of their FB stock to their philanthropic endeavor, the Chan Zuckerberg Initiative (CZI).
In a public letter to his daughter Max on Dec. 1, Zuckerberg stated he felt a responsibility to leave the world a better place for his daughter and his grandchildren. The 32-year-old CEO will donate roughly $45 billion in Facebook stock to CZI to:
Join people across the world
Advance human potential
Promote equality for all children
While the gift is generous, there is one major problem if Zuckerberg donates all his stock away right now: He will lose his voting power.
Here's how this proposed Facebook stock split solves that...
Zuckerberg's Facebook Stock Split Solution
Facebook currently offers Class A shares and Class B shares. The typical investor owns Class A shares. Class A common stock entitles an investor to one vote for each share.
Facebook Class B stock carries much more power, as Class B owners are entitled to 10 votes per share.
Facebook stated on March 31 that Class A Facebook shares totaled 2 billion, and Class B Facebook shares were at 548 million.
On April 28, the Los Angeles Times reported Zuckerberg owns 4 million Class A shares and 468 million Class B. That gives Zuckerberg 60% of the voting power.
In order to keep that voting power, Zuckerberg will offer two shares of Class C stock for every one Class A and Class B share investors own. But Class C shares will not come with voting power.
This allows Zuckerberg to maintain control.
So how does this affect those who own Facebook stock?
If Facebook was mismanaged, investors should be concerned. But since its May 2012 IPO offering of $38 per share, Zuckerberg's leadership has propelled the Facebook stock price to climb 212% to $118.
Ahead of the Facebook stock split vote on June 20, investors have been asking Money Morning if this is a good time to buy FB stock. Here's what you need to know before adding Facebook stock to your holdings...
How to Play the Facebook Stock Split
Today, the Facebook stock price opened at $118.62. That's near its 52-week high of $121.08.
It's true that buying Facebook stock today seems like you're buying in at a high price. But by 2020, we expect Facebook stock to skyrocket 110%.
Here's one major reason why...
Since the beginning of 2016, Money Morning has highlighted several potential massive revenue sources for Facebook:
Oculus Rift
WhatsApp
Messenger
Facebook at Work
And in 2012, Zuckerberg purchased picture app Instagram for $1 billion. Pundits criticized the CEO's decision to pay so much money for a photo-sharing app. At the time, Instagram was valued at $500 million, according to The New York Times.
Of course, Zuckerberg's foresight has turned Instagram into a social media heavyweight that has its own unique fan base.
But more importantly for FB shareholders, Zuckerberg is turning Instagram into a massive money machine.
When Zuckerberg purchased Instagram, it had just 30 million users. By the end of 2015, Instagram had over 400 million monthly active users. Analysts projected Instagram generated between $650 million to $750 million in revenue in 2015.
In Facebook's Q1 2016 earnings report, COO Sheryl Sandberg said over 200,000 businesses are now advertising on Instagram.
And that's because Instagram users are on the app several times throughout the day...
You see, accessing a social media network several times a day increases the odds a user will see an advertisement. In turn, that makes it more appealing to advertisers.
As of April 2015, research site Statista reported 35% of U.S. Instagram users accessed Instagram several times a day.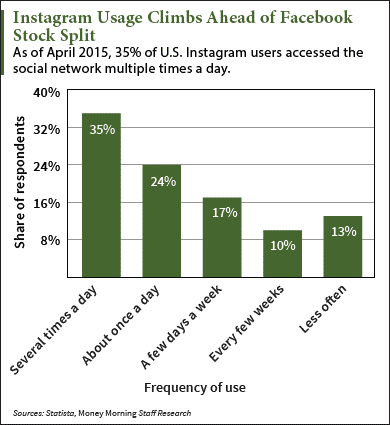 By 2017, research site eMarketer projects 10% of Facebook's global ad revenue will come from Instagram.
Because of Facebook's growing revenue sources, analysts at Thomson First Call have a positive outlook for Facebook stock. Thomson First Call has a one-year target estimate of $142.87 for the FB stock price. That's a 20% increase.
But that Facebook stock price projection seems too conservative.
Money Morning Director of Technology & Venture Capital Michael A. Robinson believes that the long-term value of Facebook stock is worth even more than that. By 2020, Robinson believes FB shares will trade for $250. That's a 110% increase from today's opening price of $118.62.
The Bottom Line: Ahead of the Facebook stock split vote on June 20, Facebook is a solid investment. We see FB shares climbing another 110% by 2020.
Jack Delaney is an associate editor for Money Morning. You can follow him on Twitter and follow Money Morning on Facebook.
Snapchat IPO Update: Wall Street is getting excited, as Snapchat just announced it now has 150 million daily active users. Analysts believe that is even more daily active users than Twitter has. But before the average investor gets caught in the hype, we wanted to make sure that everyone knows exactly how Snapchat makes money...