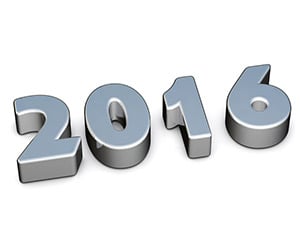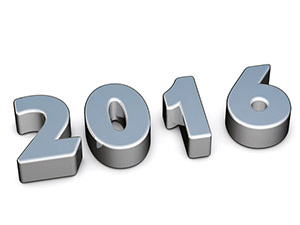 Because silver's recent mid-May pullback disrupted the metal's bull market, the big question now is if the outlook for silver prices in 2016 has changed.
Through April, the price of silver per ounce rose 28%. However, in May, silver prices fell. The share price of the iShares Silver Trust equity-traded fund (ETF) (NYSE Arca: SLV), which is a proxy for silver prices, currently stands at $15.61, more than 9% below its late April high of $17.09.
We've been showing how the many reasons for silver to rise will mean higher silver prices in 2016 and beyond. Of course, there will be pullbacks along the way. But overall, the outlook for silver is still bright.
Take a look...
The Silver Price Outlook for 2016
Projected silver prices will reach $20 per ounce by year's end, according to Money Morning  Resource Specialist Peter Krauth. That's a rise of more than 28% from current levels for projected silver prices.
His forecast, then, is still very bullish for projected silver prices. However, he also believes that investors should expect softness and pullbacks in the near term. Silver prices historically have some seasonality. Krauth believes the low point will be hit in June, with a rise to $18 per ounce by autumn. Then, by year-end, projected silver prices have more to go - to $20 per ounce.
Why is Krauth bullish on projected silver prices in 2016? There are multiple factors, including the Fed's stance on interest rates as well as the ratio of gold to silver.
How the Fed Affects the Outlook for Silver Prices
On Friday, June 3, the report on jobs was less than stellar for the economy overall. Although the unemployment rate for the United States dropped further, to 4.7%, the creation of jobs was far less than the economic consensus was expecting. Consensus estimates were for 158,000 new jobs; the final figure was only 38,000. Some of this was due to the Verizon Communications Inc. (NYSE: VZ) strike, but not all of it.
However, the dismal figure was excellent news for silver prices. Why? Interest rates and the price of precious metals move inversely to each other. When rates go up, the price of silver (and its cousin gold) fall. Precious metals are denominated in dollars, and when dollars become more expensive, precious metal prices take a hit.
Conversely, falling or stable rates are good for precious metals prices.
So, what a difference a day makes. Before the jobs report, the expectation of the Fed raising interest rates in June was 21%, according to CME FedWatch. It is now just 4%.
Not only that, but it's far from certain that rates will be hiked in July. Only 34% of economists think it will be.
Both the June and July consensus figures are sharply different from late May, when economists believed that rates would be raised some time in the summer. Now, many believe they will be raised sometime in 2016, but many economists are pushing the time out further than the summer.
And Krauth believes that, by the time they do climb, expectations will already be factored into silver prices. Any drop on a hike, if and when it happens, is unlikely to have a severe effect on the price of silver.
The good effect could be seen vividly in the wake of the jobs report on June 3. The price of SLV jumped 2.56% on the day in the wake of the jobs report. The price of gold rose 2.5% as well on the day. (Gold and silver often trade in tandem.)
The Gold/Silver Ratio Is a Good Sign for the Silver Price Outlook
The gold/silver ratio is one of the key determinants of projected silver prices. This ratio is based the number of ounces of silver needed to purchase an ounce of the precious yellow metal. It currently stands at 79.6, at the high side of historical valuations. The gold/silver ratio reached one of its highest levels in the first quarter of this year, at 83, so the current high level - even after the June 3 jump on economic weakness - indicates it is moving back down.
Krauth points out that the average gold/silver ratio over the past 100 years has ranged from 47 to 50. If it moves to that average again, the price of silver would reach over $20 per ounce. That is his forecast.
How to Invest in Silver Based on this Price Outlook
Given the strong forecast for projected silver prices this year, what is the best way to invest in it?
The gray metal can be bought as a metal, in coins, bullion, or bars, of course. Shares of silver mining companies can also be bought on major exchanges, which simplifies both the purchase and potential future sale of your investment over physical silver. Finally, shares that invest in options in silver prices can also be purchased on the exchanges.
First, investors can purchase coins from the United States, Canada, or Australia from their respective mints. Bullion or bars can be found at reputable precious metals dealers. For more on the process of purchasing physical silver, check out our report: The Essential Guide to Buying Gold & Silver.
Note that Money Morning Chief Investment Strategist Keith Fitz-Gerald observes that people interested in holding physical silver need to take precautions before purchase. You will likely need a safe or other way of holding the metal securely.
For investors who would rather use the stock exchanges to play the price of silver, Money Morning  recommends two ETFs: Sprott Physical Silver Trust ETF (NYSE Arca: PSLV) and ProShares Ultra Silver ETF (NYSE Arca: AGQ).
PSLV is backed by silver bullion from Canada. Its bullion is stored at a third-party location and subject to frequent and regular inspections as well as audits.
AGQ is a leveraged exchange-traded fund (ETF) designed to trade in silver futures contracts. It is thus quite different than PSLV - AGQ is not backed by the physical metal, but rather what traders will pay for futures. The objective is to leverage the spot price of silver.
Fitz-Gerald recommends that dollar-cost averaging be used whether investors are buying the physical gray metal or shares. Buying a specified amount on a steady basis (once a month or so) helps to minimize the volatility that precious metals can go through, because they minimize the risk that you will buy at a high.
Get the full story and details on investing in precious metals: The Essential Guide to Buying Gold & Silver.
Follow Money Morning on Facebook and Twitter.