There are just 10 trading days left until voters across the United Kingdom cast ballots to decide whether the UK will stay in the European Union... or make a "Brexit."
Tory Prime Minister David Cameron and the mainstream UK political establishment are spending huge amounts of political capital, with Cameron putting his premiership on the line in an all-out media and parliamentary blitz designed to sell British voters on the idea of remaining in the EU.
So we worked with Money Morning Capital Wave Strategist Shah Gilani on a way for investors everywhere to bring in lots of cold, hard capital on the market's rapidly evolving jitters over the UK's future in Europe...
A Sudden, Unique Opportunity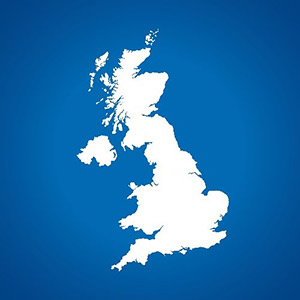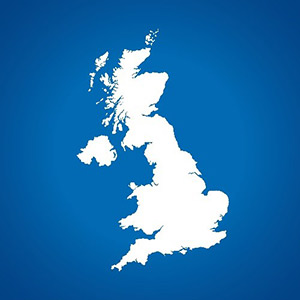 Up until this week, polls and odds both showed the status quo (and the political elite) would win, and the UK would keep its unique "a little in, a little out" relationship with Brussels intact.
However, the surprise results of four polls this week - from YouGov UK, ICM, Opinium, and TNS - indicated for the first time ever that a majority of voters will want Her Majesty's Government to begin the long, difficult process of leaving the institution that, for better or worse, has helped to define the post-Cold War order in Europe.
When the poll results first indicated the "Leavers" were leading, the pound sterling fell to three-week lows against the U.S. dollar, and indeed fell against every major global currency.
This presents a huge speculative opportunity - several, in fact.
"Fog in Channel, Continent Cut Off"
Investors won't have to wait long for it to pay off, and could even profit from this several times before the June 23 referendum.
There are two easy, speculative ways to play the wild ride in store for sterling. But before we look at them, be absolutely sure of your risk tolerance and goals.
Don't bet the farm on this, either - consider using a modest chunk, around 2% to 5% of your speculative capital. Keep your trailing stops tight, around 10%.
The Simplest Way to Play the Brexit
With that said, the first and easiest way to profit is to sell short the Guggenheim CurrencyShares British Pound Sterling ETF (NYSE Arca: FXB).
This exchange-traded fund (ETF) is tied to the performance and strength of the pound, and it could see some fairly significant, fast drops at the release of each new poll between now and June 23, offering several chances to profit. And if contagion sets in, this fund could go into free fall and bring short sellers a big summer payday. Bear in mind that this is a low-volume trading instrument, with low liquidity. Shah says, "that's great if you nail the direction, but could be problematic if you have to cover the short in an emergency."
But there's another, more direct way to play this unique opportunity, right in the heart of the UK itself.
Bigger Risk, Bigger Potential Gains
The London-traded ETFS 3x Short GBP Long USD ETC (LON: SGB3) is an exchange-traded currency (ETC) designed to provide shareholders with leveraged, short exposure to sterling relative to the dollar. SGB3 will return three times as much as the pound falls against the dollar in a day.
That doesn't happen often, but this is a truly extraordinary situation.
Shah says this is a good buy in the $47 neighborhood, and the pound's fall could send this up to $54 or $55, but look to exit, hard stop, at $44 with a small loss if it doesn't work out.
Now, it's important you understand how this security works if you decide to make this trade.
At the end of each day, the managers conduct a complex but routine swap transaction that, for everyday investors' purposes, effectively settles accounts and rebalances at the close of business in London every day, and starts afresh the next morning.
In other words, just because Brexit news pushes the pound down on, say, Tuesday, doesn't mean it won't take off again on Wednesday.
Even if the pound appears to be in free fall, check your holdings and exit at $44.
As with FXB, keep your capital in small chunks and set a stop to limit your downside. You'll be trading on the London exchange, too, so it's a good idea to build any time difference into your trading and exit plan.
Good trading on this rare opportunity.