Tao is a Chinese word that means the way, path, or route.
According to Wikipedia, "Within the context of traditional Chinese philosophy, Tao is the intuitive knowing of 'life' that of which cannot be grasped full-heartedly as just a concept but known nonetheless through actual living experience of one's everyday being."
The DAO – which, as I told you last week, stands for decentralized autonomous organization – is a leaderless organization that just raised the largest amount of money ever, $167 million, through crowdfunding, to invest in other startups. It occupies a tiny corner of the ever-changing fintech landscape we've been exploring over the last few weeks.
On paper, it sounds fantastic – a fully autonomous organization that invests in the latest cutting-edge startups through shareholder votes using a limited amount of cryptocurrency "tokens."
But the DAO has an existential problem. It has to find its way, its path – its Tao. Because it's trying something that's never been attempted.
Let's take a look at some of the obstacles on that path…
The Obstacles to Full Autonomy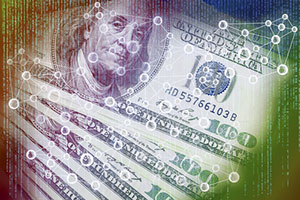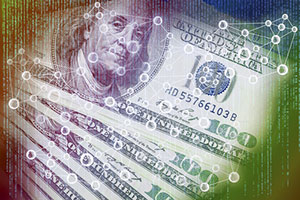 Some of the stones the DAO will find in its shoes as it marches forward include: attracting the unwanted attention of regulators, trusting inexperienced investors  to vote on funding startups as if they were venture capital pros, putting investors at risk from internal threats, and without a planned path, potentially falling off a cliff and dying.
Securities regulators have yet to weigh in on the DAO crowdfunding its own startup.
Not that crowdfunding is a problem. But "offering securities," which is what the "tokens" DAO issued investors who committed ETH, the Ether cryptocurrency, instead of dollars to the venture, will I'm almost positive, based on past SEC complaints and settlements, constitute a securities offering.
I touched on the existential threat to the DAO from the SEC the other day and believe that the size of the DAO's haul and the fact that they issued "tokens" which, by the Securities Act of '34 would be considered to be "securities," means the venture itself is in danger of being shut down or reconstituted in such a way that it wouldn't look anything like the seemingly autonomous Internet creature it's supposed to be.
That's a serious threat to this DAO.
The Myth of Crowd Wisdom
Obviously, the biggest issue facing the DAO is whether or not its token-holders (or TDTs) have enough experience or knowledge to be able to make decisions on where to invest the organization's Ether.
Here's how the process works.
First, the proposals startups want to get funded are first voted on to get onto the platform where all TDTs can look at them. Then, after looking at accepted proposals with all their terms and conditions, unknowns and who-knows-how-well-defined risks, TDTs are given a window of time to vote "yes" or "no" on the proposal. (The voting period can vary in length. There is no set timeframe, but eventually the DAO is expected to establish, by votes, minimum and maximum voting timeframes.)
Sounds simple enough, right? Well, it's not without its potential problems.
As if it's not difficult and disconcerting enough for amateur angel investors, some of whom may even think of themselves as more sophisticated venture capitalists, to ascertain the potential of cutting-edge startups, there can be internal and external manipulation of proposals, manipulation of votes, as well as the threat of fraud in companies that get funded.
There are ways to influence how people vote. For example, there's a "yes" bias that naturally exists in the process because TDTs who like a given proposal will vote early to try and get others to vote "yes."
Disgruntled voters who see that the "yes" votes are likely to win and who want to "split" or cash in their tokens so they're not part of that funding effort, will tend to not vote "no" early, as it takes longer for them to withdraw what looks like a failed "no" effort and cash out of the DAO.
But there could be a problem getting out…
A TDT who wants out puts forward their own proposal to pay themselves all their Ether, and votes "yes" on it with all their tokens.
That takes place on a public blockchain, an offshoot of the DAO's primary blockchain, and that allows someone else to offer to fund that proposal to exit with their own Ether. Once someone else gets onto that blockchained proposal and they have enough votes, they could vote "no" on that proposal to exit.
Theoretically, the manipulating party would have to pay in with their tokens, but they may not have to, in order to get the person who wants out to be stuck long enough where some of their Ether capital gets invested in the proposal they didn't like in the first place.
There are issues the DAO can face where large bloc holders can manipulate which proposals get put forward. In effect, they could put their own proposals forward, vote an early "yes" on them with their hoard of tokens to try to trigger the "yes" bias, and get funded.
And, of course, there's no way of knowing how well the funded companies will do, or if they're going to be manipulated themselves or end up being fraudsters.
There are lots of slippery slopes facing the DAO that could divert it from its intended path or cause it to veer completely off a cliff.
And they're all important to watch, because being the groundbreaker in this brave new world means facing the unknowns in the public spotlight.
Will people try and wrest some of the organization's millions of Ether tokens for themselves by manipulation or fraud?
Will the value of Ether itself be manipulated to influence what happens in the DAO?
Will regulators put the kibosh on the whole grand experiment?
There's a huge chunk of our future riding on these questions. That's because what's behind the DAO – the real-deal disruptor of fintech, the blockchain that makes everything possible – is the future.
And that future spells money for everyone who figures out blockchain.
Follow Money Morning on Facebook and Twitter.
End the Fed… and Move the Country Forward: The Federal Reserve System is killing this country. And Janet Yellen's damage control after May's dismal jobs report just proves how screwed over everyone who lives, works, pays taxes, has a bank account, or invests in the U.S. really is – all thanks to the Fed. Here's why Shah Gilani calls them "false prophets with a god complex" – the most dangerous kind…
Join the conversation. Click here to jump to comments…
About the Author
Shah Gilani is Chief Financial Strategist for Money Map Press and boasts a financial pedigree unlike any other. He ran his first hedge fund in 1982 from his seat on the floor of the Chicago Board Options Exchange. When options on the Standard & Poor's 100 began trading on March 11, 1983, Shah worked in "the pit" as a market maker. The work he did laid the foundation for what would later become the Volatility Index (VIX) - to this day one of the most widely used indicators worldwide. After leaving Chicago to run the futures and options division of the British banking giant Lloyd's TSB, Shah moved up to Roosevelt & Cross Inc., an old-line New York boutique firm. There he originated and ran a packaged fixed-income trading desk and established that company's "listed" and OTC trading desks. Shah founded a second hedge fund in 1999, which he ran until 2003. Shah's vast network of contacts includes the biggest players on Wall Street and in international finance. These contacts give him the real story - when others only get what the investment banks want them to see. On top of the free newsletter, as editor of The 10X Trader, Money Map Report and Straight Line Profits, Shah presents his legion of subscribers with the chance to earn ten times their money on trade after trade using a little-known strategy. Shah is a frequent guest on CNBC, Forbes, and MarketWatch, and you can catch him every week on FOX Business' "Varney & Co."