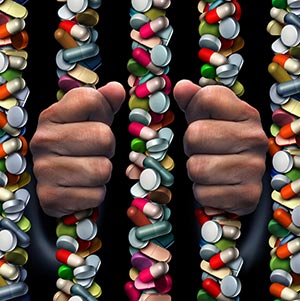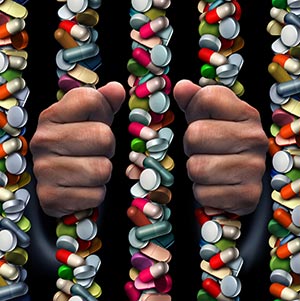 There's no hope left for Valeant Pharmaceuticals stock. Today's crash is the latest indication.
Following a huge earnings loss, shares of Valeant Pharmaceuticals International Inc. (NYSE: VRX) crashed more than 22% this morning (Tuesday, June 7) to a new 52-week low of $22.52. With today's losses, the VRX stock price is now down 77.80% this year.
Valeant stock will likely head even lower. In fact, Money Morning Global Credit Strategist Michael Lewitt - who started several of the highest-ranking credit and hedge funds in the world during his 29-year career - has been bearish on the troubled drugmaker for nearly a year and sees shares hitting a specific price much lower than today's price.
His VRX stock price predictions haven't been wrong before. In fact, if you followed Lewitt's Oct. 30, 2015, recommendation to short VRX to $50, you made a 36% return in less than five months.
Let's take a look at just how bad the numbers were in Valeant's dismal Q1 earnings report...
Why Valeant Pharmaceuticals Stock Is Crashing After the Earnings Report
After delaying its Q1 earnings report due to an in-house review of questionable accounting practices, Valeant revealed it swung to a loss in the January to March period.
The troubled pharmaceutical firm reported a loss of $373.7 million, or $1.08 per share, last quarter. That was down sharply from a profit of $97.1 million, or $0.28 per share, during the same quarter in 2015. Revenue saw a modest increase from $2.2 billion to $2.4 billion due to acquisitions completed last year.
Costs also surged last quarter.
Expenses for sales, general, and administrative operations climbed 22.1% from $507.9 million to $620.2 million. Research and development costs also increased a massive 85% from $55.8 million to $103.1 million.
But the worst part of the Valeant earnings report was the 2016 forecast...
For full-year 2016, the company now anticipates an adjusted profit of $6.60 to $7 per share on revenue between $9.9 billion and $10.1 billion. The firm previously called for an adjusted profit of $8.50 to $9.50 per share on revenue between $11 billion and $11.2 billion. Analysts had expected full-year earnings of $8.43 per share on revenue of $10.9 billion.
The earnings report was the first since former Perrigo Co. Plc. (NYSE: PRGO) CEO Joseph Papa stepped in to replace Valeant's controversial former CEO J. Michael Pearson. Papa said the Q1 loss stemmed from a big disruption in the organization since last fall, but he plans to sell core assets to improve the business.
That might be too little, too late...
The stock was once a Wall Street darling. The Valeant Pharmaceuticals stock price rallied for several years as the company acquired smaller companies and hiked prices on niche drugs. At its peak in July 2015, the Valeant stock price traded at $263.81.
But VRX stock has since crashed 91.5% amid investigations into accounting practices and a report that coined the firm "the next Enron."
Following Valeant's Q1 report, Mizuho Securities reiterated its "Underperform" rating on VRX. The firm stated Valeant's business will likely continue to shrink as the company navigates through pricing problems and deals with litigation costs.
Mizuho has an $18 price target on the Valeant Pharmaceuticals stock price.
That looks optimistic to us...
Our Price Target for Valeant Pharmaceuticals Stock
Lewitt sees the Valeant Pharmaceuticals stock price going to $0. In other words, Valeant is a slow-moving car crash that will eventually end in bankruptcy.
One of the biggest reasons why the VRX stock price will head lower is the company's questionable balance sheet, which is full of intangible assets called "goodwill." These are questionable because the value of these assets is essentially made up by Valeant's management.
And they make up a huge portion of the company's total assets. In fact, "goodwill" makes up over $17 billion of Valeant's entire balance sheet due to the firm's burst of acquisitions in recent years. Lewitt says these intangible assets are just estimates made by the board of what the future may hold.
Long story short, goodwill assets aren't certifiable figures. They represent one of the company's several questionable accounting practices used to inflate the company's value.
Overall, Lewitt considers Valeant a highly unsettling company with a malicious business model. Last October, he said it became one of the fastest-growing pharmaceutical firms in the world by taking advantage of numerous tax loopholes. He was right back then when he said Valeant stock's troubles were just getting started.
"Valeant Pharmaceuticals is getting what it deserves," Lewitt said on Oct. 22, 2015, when VRX stock was trading near $110 per share. "Its predatory way of doing business has made management and several hedge funds rich but severely damaged everyone else with whom the firm has come into contact with."
The Bottom Line: The Valeant Pharmaceuticals stock price just received another kick in the teeth with the release of the firm's Q1 earnings. After all the news of its unethical business and accounting practices over the last year, it's clear that all hope is lost for the embattled drug company. We recommend staying far away from VRX stock, as the company may soon be headed for bankruptcy.
Follow us on Twitter @moneymorning and like us on Facebook.
These Six Retail Companies Are Toast... The entire retail sector is in a crisis right now. With the recent explosion of online shopping, big chain retail corporations are doomed. And Michael Lewitt says these six retail companies will be the first to go...
Related Articles: