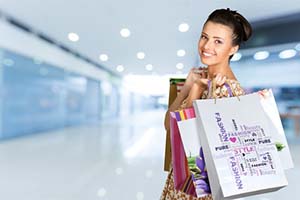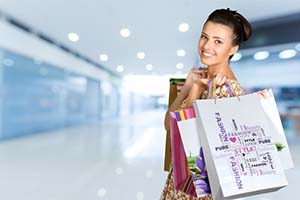 Once an iconic image of American consumerism, malls are slowly closing their doors forever.
The age of online shopping is putting brick-and-mortar stores completely out of business.
According to real estate research Firm Green Street Advisors, more than 15% of U.S. malls will be converted to non-retail space or fail by 2025.
But Money Morning Chief Investment Strategist Keith Fitz-Gerald believes that number is closer to 50%.
You see, malls used to be successful because of something known as "anchor" stores. The term refers to major retailers that customers would congregate around. Sears Holdings Corp. (Nasdaq: SHLD), Macy's Inc. (NYSE: M), Saks Inc. (NYSE: SKS), and Nordstrom Inc. (NYSE: JWN) were all considered to be anchor stores in the mall's heyday.
Today, these anchor stores aren't enough to fight the allure of sitting home and ordering products from Amazon.com (Nasdaq: AMZN) in your pajamas. Amazon brought in a whopping $107 billion in revenue for 2015. In comparison, Sears brought in $25.1 billion in revenue, and Macy's brought in $27.08 billion.
Online shopping is now so ingrained in our culture that data provider nChannel predicts two-thirds of shoppers in stores will actually use their phones to check prices online before purchasing an item in the store.
Indeed, Macy's announced in the beginning of January it was closing 36 stores, Sears announced in April it would close 70 Sears and K-Mart stores, and major teen retailer Aeropostale Inc. (OTCMKTS: AROPQ) filed for bankruptcy in May.
But in a last-ditch effort to make shopping in physical locations great again, mall owners are foolishly turning to new technology to try and rejuvenate their ageing dinosaur.
Mall owners aren't sharing how much they are paying for these services -- but even if it costs a meager penny, that's one penny poorly spent...
Mall Owners Still Don't Get It
Shopping online could make malls extinct, but mall owners are finding an ironic solution to the problem...
According to The Wall Street Journal, more and more mall owners are adopting high-tech solutions. Mall landlords are testing everything from:
Map functions that help customers find parking spaces
Interactive navigation maps throughout malls
Mobile alerts that let customers know about sales within the mall
Mall owners are also tapping into advanced analytics to help rent out space. Analytic firms are now able to use precise methods like tracking cellular data signals and Bluetooth technology to provide calculations.
These analytic companies also let mall owners know the path a customer takes to visit a store, as well as how effective in-mall advertising is at drawing in customers.
Sean Harrington, COO of technology company Sensity Systems Inc., says that mall owners and mall developers are interested in using data in the same way as online retailers.
But the problem malls have isn't that mall owners don't understand their customers -- the problem is that no one is going to malls.
These analytic programs could cost mall landlords hundreds of thousands or even millions of dollars. But the ROI is non-existent because they only supply information on current mall shoppers -- of which there are very few. That's the whole problem.
The analytics should instead focus on how to attract new mall shoppers -- that's the solution these mall owners truly need.
Are American malls toast? Share your thoughts with us on Twitter @moneymorning and Facebook.
Japanese Prime Minister Warns the World About Market Crash: Japanese Prime Minister Shinzo Abe hasn't wasted any time sharing his thoughts about a market crash. He just revealed some disturbing information that indicates a stock market crash is right around the corner...
Related Articles: