Recently we gave investors our list of the top 5 penny stocks to buy now. Since then, a few of these top penny stocks are already inching out of penny stock territory – as in, above the $5.00 share price range.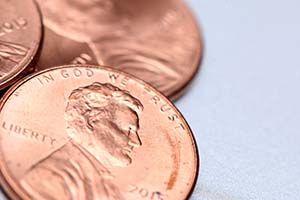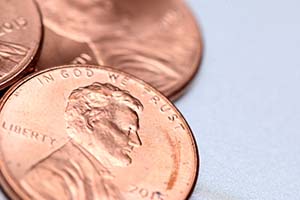 That's great for those holding these penny stocks. If you aren't already, it's not too late. These are stocks we think will continue to climb higher because they meet our penny stock investing requirements.
Stock market investors buying penny stocks need the same tools as investors in any other type of security. Money Morning Chief Investment Strategist Keith Fitz-Gerald notes that those buying penny stocks and other stocks "need to know what to look for and have the right risk tolerance and perspective." Caution is advised.
So we put together a list of five considerations for investors looking for penny stocks to buy. We'll go over those now. Then we'll get to our list of the top 5 penny stocks to buy today, which are quickly rising higher…
Step One When Looking for the Top 5 Penny Stocks to Buy Now
Investors on the hunt for penny stocks need to first research the stocks and companies diligently.
While all investors should know the businesses of the companies they want to invest in, it is particularly important in penny stocks. In the past, penny stocks have been subject to scams like pump-and-dump schemes, where investors were urged to buy stocks that were dangerous to purchase.
It is a good idea to look at the company's 10-K, an annual rundown of its financials. Look particularly at the compensation of executives. Payment in cash could be a sign that it's a shell company. You can also look at the company's website, or call or write for information. If it's not forthcoming, don't be afraid to walk away.
Step Two When Looking for the Top 5 Penny Stocks to Buy Now
Second, investors buying penny stocks should know their own risk tolerance. While rewards with penny stocks can be significant, the risks can be as well.
Even a company that is not a scheme and has legitimate earnings could see its stock price fall drastically one day on bad news that would only set back an established company a small percentage. When share prices are that low, they are much more susceptible to market weakness or investors' nerves.
Step Three When Looking for the Top 5 Penny Stocks to Buy Now
Third, people interested in buying penny stocks should also follow a prudent allocation strategy for their overall portfolios.
Money Morning strategists recommend keeping overall penny stock investment to a small percentage of the total investments held. No single penny stock should ever total more than 2% of your overall portfolio, in most cases. But you know how much you need your money, so don't investment anything you can't lose. No stock is a sure thing.
Step Four When Looking for the Top 5 Penny Stocks to Buy Now
Fourth, the best way to think about buying penny stocks is to invest in companies that have innovative products. Many biotechnology companies, for example, are working on cutting-edge therapies and delivery systems. As more companies recognize the need for these products, or as the approval process brings the company closer to releasing the therapy/system, the company's stock will also soar. Although, there are likely to be bumps along the way.
The innovative products can make them attractive as takeover candidates for larger companies – and takeovers can make share prices soar. That's a great way as an investor to see a quick gain – even if you can't predict that this will definitely happen. You either get to enjoy the stock's climb as it matures – or you get a faster profit when it gets bought out. You can't believe every rumor in the merger and acquisition (M&A) world, but you can pay attention to the news to see which companies are likely targets. We also follow that news here.
Investors should also consider the markets in which penny stock companies are engaged. In general, stocks do well if their markets are large, growing, or both. That means plenty of customers to sell those innovative products to and plenty of room to expand.
Step Five When Looking for the Top 5 Penny Stocks to Buy Now
Fifth, look for companies that trade on exchanges.
Now, we will break this rule occasionally – as you'll see below. But when you are out there on your own, unless your risk tolerance is high, it's risky to follow a stock trading over-the-counter or on Pink Sheets. Some solid companies start out that way, but know that you will need to dig a little deeper to see if this company is legitimate.
That brings us to the first of our top penny stocks to buy for 2016.
Top Penny Stocks to Buy Now
Our first top penny stock to buy now is Fuel Cell Energy Inc. (Nasdaq: FCEL). This stock has moved out of its penny stock range, though. It's climbed from around $5 a share last month to $7.36 today. Shares popped 28% in May. For a complete look at why this penny stock is on our buy list, check out this report.
Rounding out our top penny stocks to buy now list are as follows:
Novavax Inc. (Nasdaq: NVAX) – this stock also jumped out of penny stock territory to $6.70. It's up 45% over the last month. We like this biotech pick because of its strong position in developing vaccines for pandemic flu viruses. This is especially important as Zika virus becomes a bigger global concern.
STMicroelectronics NV (NYSE ADR: STM) is among the top penny stocks to invest in because it is a leader in the chip-making industry. This will become an even bigger industry as autos use chips to become "connected" and self-driving. The global market for that technology is expected to climb to $42 billion over the next 10 years.
Frontier Communications Corp. (Nasdaq: FTR) actually pays a dividend yield of more than 8% – which is incredibly rare among penny stocks. It's trading over penny stock territory at $5.20, up from where we originally recommended it. It supplies voice, video, and data services and products.
Follow Money Morning on Facebook and Twitter.