What happened Tuesday morning outside of Pittsburgh has all the earmarks of a new "free gas" opportunity.
You see, early Tuesday morning, international oil and gas giant Royal Dutch Shell Plc. (NYSE: RDS.A) announced a huge, multibillion-dollar investment in western Pennsylvania.
That's good news in itself and will boost the employment (and tax revenue) picture for the entire region.
But what's even more important than the size of the investment is what exactly Shell is building there... And what this project means for the future of natural gas in America...
As you'll see today, Shell's multibillion-dollar "free gas" investment not only shows that a major expansion of U.S. demand for natural gas is on its way. It will also lead to some fantastic investments...
Shell's New "Cracker Plant" Will Boost the Value of Natural Gas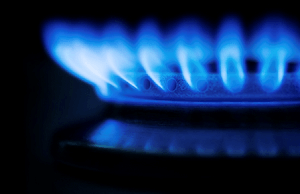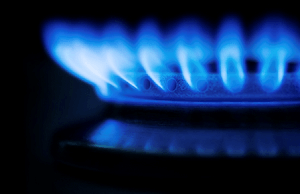 Shell - or more specifically, its Shell Chemical Appalachia division - announced this morning that it will build a multibillion-dollar cracker complex outside Pittsburgh in Monaca, PA. The facility will include an ethane cracker, two units to convert ethylene into polyethylene pellets, a natural gas-fired power plant, a dock, and a wastewater treatment plant.
Ethane is a value-added stream found in natural gas. Ethylene, on the other hand, is the most commonly produced petrochemical and the basic building block for all manner of plastics, solvents, polyvinyl chloride (PCV, from which the bulk of pipes and other construction parts are manufactured), and even pharmaceuticals.
Crackers break up larger hydrocarbon molecules into smaller ones, thereby increasing the types of byproducts realized. They are used on both crude oil and natural gas. Most (as is the case with Shell's facility) use heat to accomplish this break up.
But that's not all crackers can do. In addition to increasing the utility of a raw material, they also have two other major advantages...
This Cracker Plant Will Make "Free Gas"
First, the byproducts service end-use markets where the price (and profits) are higher.
Second, (and this is the cool "free gas" part) breaking up the larger hydrocarbon molecules results in a greater volume of product coming out than of raw material going in. In other words, the process "creates" additional product that can be sold - it's as if you end up with more gas than you started with.
It's like a bonus from Mother Nature herself, in some cases averaging 18% - the 100% percent going in results in as much as 118% coming out.
There is no doubt that Shell is moving energetically (no pun intended) into the cracker stage of natural gas utilization. The "Beaver plant" (so named for the Pennsylvania county in which Monaca is located) is actually the third approved by the company. Of the other two, one is located on the U.S. Gulf Coast and the other is a joint venture in China.
The Chinese plant illustrates how quickly the ethane cracker approach is expanding internationally. But the distinction between the plant in Pennsylvania and the one on the Gulf Coast is more important...
Location Is Key - and Shell Picked the Best One Yet
The Beaver facility is the first ethane cracker plant to be located within a raw material production basin - it's smack dab in the middle of the highly prolific Marcellus shale. By moving these plants further upstream, closer to where the ethane is extracted, companies like Shell are indicating that an entirely new process of turning raw materials to higher end products is underway.
And here are three takeaways for you from all of this.
First, the immediate addition of about 6,000 jobs during construction and about 600 permanent ones once the entire facility is operating is certainly nice. The added tax revenue (even with Pennsylvania throwing in a multiyear tax cut as an enticement to Shell) is also an advantage.
But the real economic change will take place in the region surrounding the cracker plant.
For each job actually provided by Shell's plant, there are likely to be many more generated from new local secondary and support services. The same can be said for tax revenue. In other words, putting the plant in a certain location fundamentally improves the broader region's economic prospects.
Second, the plant will provide new and guaranteed demand for natural gas. That is of great benefit to producers in the Marcellus and the accompanying (and deeper) Utica shales. All in all, this added demand should positively impact three states: Pennsylvania, Ohio, and West Virginia.
But it's the third takeaway that may be the most important for investors...
Cracking Will Boost Natural Gas Demand - and Prices
Third, as the applications of natural gas expand, the prospects for natural gas also improve. As I have noted in Oil & Energy Investor on a number of occasions, the pricing of gas is no longer primarily dependent only on how cold it gets in the winter.
Of course, gas prices still have an element of "weather dependency." However, five other major and expanding outlets exist beyond the heating market: electricity generation; the export of liquefied natural gas (LNG); vehicle fuels; industrial usages; and as feeder stock for petrochemicals.
The cracker plant bridges these last two. It used to be that industrial usage meant only the heating of factory floors and warehouses. These days, new techniques in metal cutting, additives, coatings, paints, etc. are rapidly increasing the usage of gas in industry.
Many of these new usages are for byproducts or value-added treatments. And that leads us - once again - to petrochemicals.
Here, natural gas products are rapidly displacing crude oil products as the feeder stock for petrochemical production. This is allowing companies like Shell to exploit the historically low price of natural gas as compared to the higher (and once again rising) price of oil.
Now, the Beaver plant could be dropped by Shell even after the millions spent on acquiring the site, environmental cleanup (the previous occupant used to produce zinc), and planning. Shell has done so with other facilities in the past.
But in this case, that's unlikely. The need for crackers is growing and this facility in western Pennsylvania is close to both the needed raw materials (in the Marcellus and Utica shales) and the industrial base of the Northeast.
I will be all over this one.
Follow Money Morning on Facebook and Twitter.
Germany Just Gave This Energy Sector a €17 Billion Boost: Following a mostly failed plan to decrease dependence on nuclear power, Germany is abuzz with the latest attempt to rescue its massive energy reorientation initiative. It all depends on this that energy segment Berlin just dropped €17 billion on...
Join the conversation. Click here to jump to comments…
About the Author
Dr. Kent Moors is an internationally recognized expert in oil and natural gas policy, risk assessment, and emerging market economic development. He serves as an advisor to many U.S. governors and foreign governments. Kent details his latest global travels in his free Oil & Energy Investor e-letter. He makes specific investment recommendations in his newsletter, the Energy Advantage. For more active investors, he issues shorter-term trades in his Energy Inner Circle.