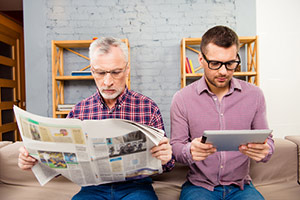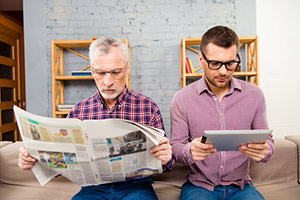 Baby boomers and millennials go together about as well as peanut butter on a tuna fish sandwich.
The battle between the two generations is centered around a giant "blame game": Baby boomers believe millennials are entitled and lazy. And millennials blame baby boomers for risky financial practices that contributed to housing and stock market crashes.
Even Forbes weighed in on the debate in a March 19 article, "Who's More 'Entitled': Baby Boomers or Millennials?"
While both groups have gripes about the other, they have more in common than many realize…
North Korea Believes in Trump: Donald Trump received a very interesting endorsement recently. A media outlet in North Korea hailed the business mogul as a "wise politician" and even bashed Democratic presidential candidate Hillary Clinton. Here's more…
Each generation has been marked by social change, rapid advancements in technology — and unfortunately, death and war.
Baby boomers were born in the years following World War II, between 1946 and 1964.
During and around that time, major social and technological changes hit the nation:
The assassinations of JFK and Martin Luther King, Jr.
The Cuban Missile Crisis
The Civil Rights Movement
The moon landing
The first color television sets were sold
Phones changed from rotary dials to touchtone keypads
For millennials, born between 1982 and 2004, these were the major events that shaped their youth:
High-speed Internet access
Cell phones
The rise of social media
9/11
The wars in Afghanistan and Iraq
Widespread school shootings
Growing political movements and fights for equal rights through Occupy Wall Street, Black Lives Matter, and LGBT organizations
Of course, there are still key differences between each of these groups that drive them apart.
We've illustrated five of the biggest differences between the baby-boom generation and millennials in an infographic below. Our data derives from a 2014 research study from Pew Research Center.
Infographic: 5 Key Differences Between Baby Boomers and Millennials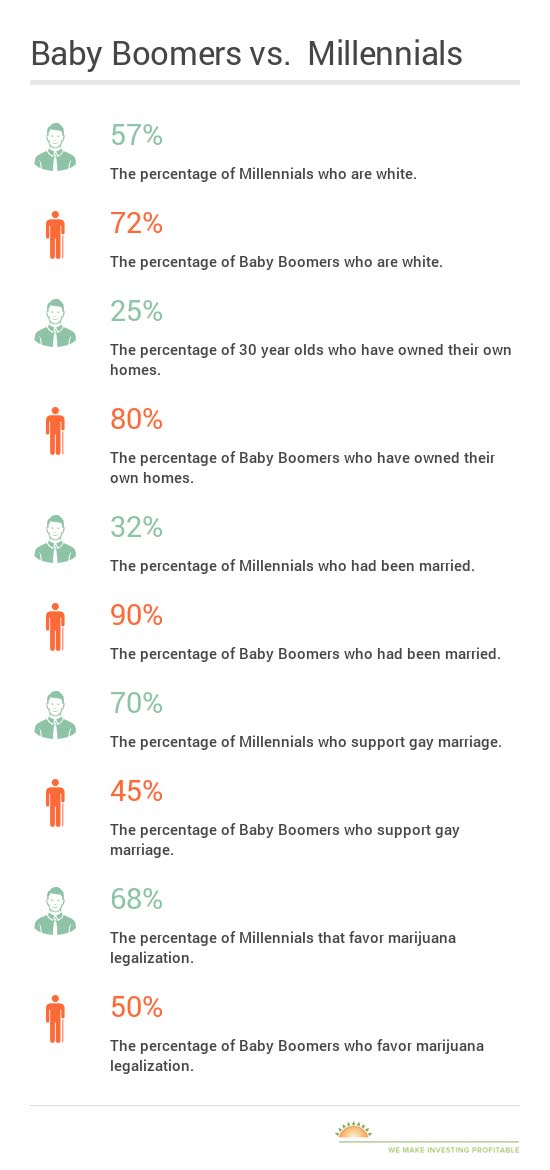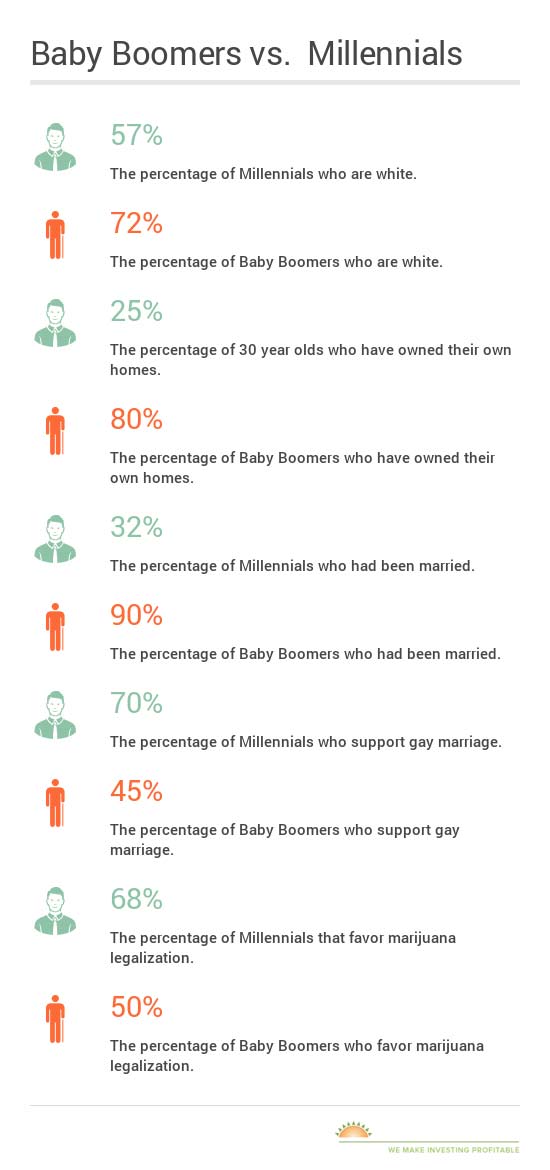 Are baby boomers and millennials really not that different? Share your thoughts with us on Twitter @moneymorning and Facebook.
Will Malls Become Extinct? Some real estate research firms believe 15% of malls will close by 2025. And in a final attempt to win back customers, mall owners are turning to a surprising source. You won't believe what it is… 
Related Articles: