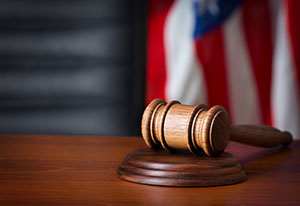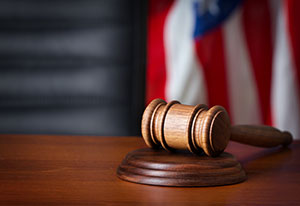 The U.S. Supreme Court dealt Puerto Rico a devastating blow yesterday. In a 5-2 decision, the justices ruled that the U.S. commonwealth cannot restructure its $20 billion-worth of public utilities debt.
What brought the Puerto Rico debt crisis to SCOTUS' chambers was the small island's attempt to enact its own law to restructure its debt.
You see, Puerto Rico believes at least a part of its financial burden should be filed as a Chapter 9 bankruptcy – the part of the U.S. bankruptcy code created for insolvent local governments. But Puerto Rico is specifically excluded from the code, though specifics on why it was omitted aren't entirely clear. Puerto Rico had been included as a "state" under the code until a 1984 congressional decision to exclude the territory quietly and mysteriously passed.
In an attempt to circumnavigate this exclusion, the island tried to enact its own bankruptcy law in 2014. This law, called the "Recovery Act," was intended to help cash-strapped utility firms meet their financial obligations to creditors.
Sneaky George Soros: Allegations have surfaced that the massive "Panama Papers" dump was funded by Hungarian-born mega-billionaire George Soros. And all because of a beef he has with Russian President Vladimir Putin. Read more…
But these creditors immediately filed a legal challenge to the Recovery Act, arguing that it broke two specific U.S. government standards:
The 1984 congressional decision to exclude Puerto Rico from the U.S. bankruptcy code
That only Congress can enact bankruptcy laws
Yesterday, SCOTUS agreed with the creditors.
The justices' decision puts the ball back into Congress' court to come up with legislation that would allow Puerto Rico to restructure its debt – which might make the island territory nervous, considering the speed at which our government policymakers work…
But not all hope is lost…
A bill giving Puerto Rico means to restructure its debt passed the U.S. House of Representatives last Friday. The measure states that though the U.S. government will not provide the island with any money to shoulder its fiscal burden, it would instate an oversight board responsible for supervising the territory's finances.
The Senate plans to take up the measure before the territory's July 1 payment deadline to bondholders for a whopping $2 billion, but again, the Senate is moving at a snail's pace. Once it makes it to the floor, the legislation is expected to pass – as the alternative would mean a taxpayer bailout.
For more up-to-date information on the Puerto Rican debt crisis and what Congress has in store for the territory, follow us Twitter @moneymorning or like us on Facebook.
The Cost of Zika: The U.S. remains woefully underprepared for the cost of Zika virus. Yet currently members of Congress are at loggerheads over how and where to appropriate funds needed to fight the disease. Why is the U.S. government ignoring these astounding numbers associated with Zika and its impending onslaught?