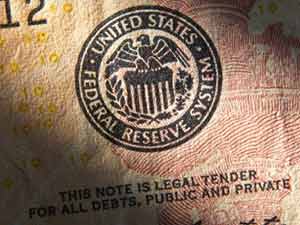 Today we're bringing you the best stock to buy now before the U.S. Federal Reserve raises interest rates again in 2016.
While we likely won't see a rate hike at the Fed's June meeting, there are strong odds that we'll see one later in 2016.
Fed rate hikes are notorious for causing stock market swings. But this stock pick has a history of resisting - and even gaining - against Fed-triggered market downturns, according to Money Morning Chief Investment Strategist Keith Fitz-Gerald.
Think back to the last rate hike on Dec. 14, 2015. While it wasn't the only reason, the rate hike contributed to a big stock market downswing in early 2016. The S&P 500 fell 10% between Jan. 4 and Feb. 11. Yet, Fitz-Gerald's best stock to buy now actually gained 10% over this same period.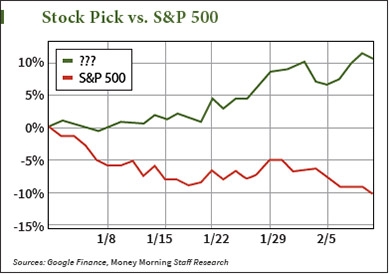 I'll get to our Fed-resilient stock pick in just a moment. But first, here's when we may see an interest rate hike in 2016...
Like we mentioned previously, don't expect a rate hike after the Fed's June 15 meeting. The CME Group's FedWatch tool shows the probability of a rate hike at only 2%. Later in the year, however, the CME Group predicts a 38% and 58% chance of a rate hike in November and December, respectively.
On May 24, Philadelphia Federal Reserve Bank President Patrick Harker suggested that the Fed could hike rates up to three times this year if the economy continues to recover.
And more recently, Fed Chair Janet Yellen said on June 6 that the latest lackluster jobs report won't sway the Fed from raising rates gradually over time. The United States added only 38,000 jobs in May, which was far below expectations of 164,000, according to CNBC.
So it's safe to assume there'll be at least one Fed rate hike this year - probably near the end of the year. And it will also likely be a quarter of a percentage point - just like in December 2015.
Now that we've looked at the chances of rate hike in 2016, let's look at the best stock to buy now to protect your portfolio against one in 2016...
The Best Stock to Buy Now Before the Fed Raises Rates in 2016
Consider picking up American Water Works Co. Inc. (NYSE: AWK) before the next rate hike in 2016.
Founded in 1886, American Water has an extensive history. Over the years, it's gone through three name changes, but the nature of its business hasn't changed. The utility company sells water and water treatment to 15 million people in more than 45 U.S. states.
Because American Water is a government-regulated utility whose product is always in demand, it's one of the best stocks to own in our Fed-dominated market.
"It's a rock-solid choice intended to shield you from the volatility leading up to and following the first rate hike when it hits," said Fitz-Gerald.
Fitz-Gerald last recommended American Water to hedge against rising rates on March 11, 2015. Since then, it's returned nearly 48% for investors. During the same time, the Dow has slipped 0.7%.
What's more - the company is planning to rapidly expand from now until 2020.
It wants to invest $6.4 billion to broaden its operations. One of the main areas of American Water's focus will be water utility repairs for cash-strapped local governments. And there are plenty of repairs to be made. In fact, the United States' drinking water infrastructure is approaching the end of its life, according to a 2013 report from the American Society of Civil Engineers.
So far this year, American Water has continued to pick up customers and add market share, Fitz-Gerald says. Last quarter, the company closed on seven new water service acquisitions, adding 7,000 new water and wastewater customers, according to the company's Q1 report.
The company is now working closely with natural gas companies in the Appalachian basin who need water services for fracking and drilling. It also has several contracts with the United States Military Services Group. This month, it's starting operations at California's Vandenberg Air Force Base.
"That's potentially a very lucrative set of contracts at a time when spending is tight and getting tighter," Fitz-Gerald said. "But, again, you cannot live without water any more than you can run a military without water."
The average earnings per share estimate of 14 analysts for December 2017 is $3.04, up 14% from this year. Based on a price/earnings ratio of 29.26, American Water could reach about $88 per share by December 2017, a 14% gain from its current price.
Another perk of AWK stock is its dividend growth rate of 8% - one of the highest in its industry. Its $0.38 quarterly cash dividend has an annual yield of 1.93%.
As of Tuesday intraday, AWK stock is trading at $77 per share and is up 30% year to date.
Follow Money Morning on Facebook and Twitter.
Three Things to Watch at the Next Fed Meeting: While the Fed's ostensible purpose is to stimulate the economy, it's also in the business of moving the markets. So forget GDP and job growth numbers. Here's a closer look at what really moves the Fed's hand to raise rates...