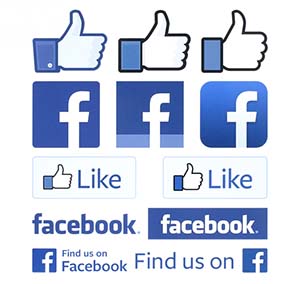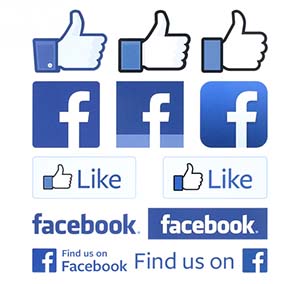 Facebook shareholders have a big decision to make next week: On June 20, shareholders can vote on a Facebook stock split.
Facebook Inc. (Nasdaq: FB) first announced the vote for a 3-for-1 split in an April 27 regulatory filing.
Even though this important event is less than a week away, the FB stock split still hasn't garnered major media attention.
So we had to make sure Money Morning readers are ahead of the curve…
Here's why CEO Mark Zuckerberg is pushing for a Facebook stock split, and whether this is the right time to add shares of FB stock to your portfolio.
Why a Facebook Stock Split Is Necessary
The table was set for a Facebook stock split in late 2015.
Inspired by the birth of his daughter Max, Zuckerberg shared on Facebook that he wanted to make the world a better place for her and her children. In the Dec. 1 Facebook post, Zuckerberg said he and his wife Priscilla Chan would donate 99% of their FB stock to the Chan Zuckerberg Initiative.
According to Zuckerberg, the philanthropic endeavor focuses on:
Advancing the potential of humans across the globe
Promoting equality for children
Joining people across the globe
There's no denying Zuckerberg's gift is generous. But there is one glaring issue: Zuckerberg would lose his voting power if he donated all of his stock.
That's why on April 27 Zuckerberg proposed a vote for a Facebook stock split. Here's how it would solve the issue…
The Facebook Stock Split Solution
Currently, there are two types of Facebook shares: Class A shares and Class B shares. The average retail investors owns Class A Facebook shares, which allow one vote per share.
Facebook Class B shares carry 10 votes per share. But Class B shares are in short supply. As of March 31, there were 2 billion Class A shares and just 548 million Class B shares.
The Los Angeles Times reported Zuckerberg owned 4 million Class A FB shares and 468 million Class B FB shares as of April 28. That means he owned 60% of the voting power.
And in order for Zuckerberg to maintain that control and still donate his shares, Facebook will offer two new Class C shares for every one share of Class A and Class B shares investors own.
Class C shares will not have voting power.
Now, keep in mind that Zuckerberg won't donate all of his shares at once. But as he donates his shares over time, he would have lost control because Class A and Class B share owners would have had more votes than him.
But since Class C shares can't vote, Zuckerberg will maintain control of the company, even if he donates 99% of his shares.
If the vote does go through, FB shareholders want to know how this will affect them personally…
How Will the Facebook Stock Split Affect Investors?
If you own Facebook stock, don't be startled if you see a massive drop off in the Facebook stock price following a Facebook stock split. Stock splits change the price of shares, but they do not change the shares' value.
For example, Under Armour Inc. (NYSE: UA) recently offered a 2-for-1 stock split. On April 7, UA stock closed at $85.97 per share. When the stock was split on April 8, it opened at $45.27. The stock didn't lose half of its value in a day, investors just owned more shares.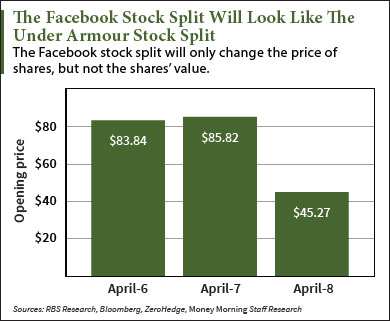 If Zuckerberg wasn't an excellent leader, investors could be concerned about letting him keep so much control. The 32-year-old CEO, though, has helped propel the Facebook stock price from its $38 May 2012 IPO price to today's opening price of $114.07 per share.
That's an increase of 200% in a little over four years.
Ahead of the June 20 Facebook stock split vote, investors have been asking us if this is the right time to buy Facebook stock. Here's what you need to know before purchasing shares of FB…
What to Do Before the Facebook Stock Split
The Facebook stock price today opened at $114.07 per share, which means it's trading near its 52-week high of $121.08.
This may seem like you're buying in at a high point. But we believe the Facebook stock price will climb 119% by 2020. And here's the major reason why: Facebook is much more than its flagship social network.
And one of its biggest revenue generators is going to be Instagram…
Instagram was voted as the most important social network by teens in the fall of 2015 in a Piper Jaffray study.
While Facebook doesn't release Instagram's revenue totals, analysts believed it generated between $650 million to $750 million in revenue for 2015. According to Fortune, Snapchat projects it will generate roughly half of that in 2016.
Research provider eMarketer believes Instagram will generate as much as 10% of Facebook's global ad revenue by 2017.
But as we mentioned, Facebook is now much more than just a series of social networks…
Facebook's two communication platforms, WhatsApp and Messenger, each have a massive user base. As of April 2016, Messenger had 900 million monthly active users (MAUs), and WhatsApp has over 1 billion users, according to Statista.
Analysts at Deutsche Bank project these messaging services can generate as much as $10 billion annually by 2020.
And aside from WhatsApp and Messenger, Facebook is building a presence in the billion-dollar virtual reality market.
Statista projects Facebook will sell 3.6 million units of its Oculus Rift headset in 2016, which would equate to $2.2 billion in sales. Research site Digi-Capital believes the growing popularity of virtual reality will help the industry generate $150 billion by 2020.
And because of these massive revenue sources, Zuckerberg will reward long-term investors.
Money Morning Director of Tech & Venture Capital Research Michael A. Robinson believes Facebook will trade for $250 per share by 2020. That's a profit of 119% from today's opening price of $114.07.
The Bottom Line: Ahead of the Facebook stock split, investors want to know if they should add FB shares to their portfolios. CEO Mark Zuckerberg has already rewarded patient shareholders with returns as high as 200%. Money Morning's Michael Robinson believes FB can climb another 119% by 2020 because it has evolved past just being a social network.
Jack Delaney is an associate editor for Money Morning. You can follow him on Twitter and follow Money Morning on Facebook. 
Microsoft Stock Profit Opportunity: Microsoft just spent $26 billion on professional network site LinkedIn. Wall Street still doesn't get it, but this is a major win for Microsoft shareholders. Here are the two biggest reasons the LinkedIn acquisition means more money for long-term investors…