Gold is on a tear in 2016, and we've picked four of the best gold stocks to buy as gold prices near $1,300 per ounce.
Each of these four stocks to buy now has already climbed at least 52% in 2016. One is up more than 167% since January.
Before we get into the best gold stocks to buy now, here's what the immediate horizon looks like for the price of gold.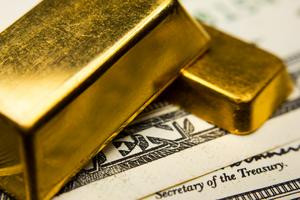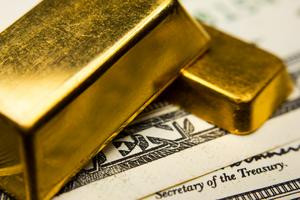 Gold prices were little changed today (Wednesday) in early trading as investors await the conclusion of the U.S. Federal Reserve's FOMC meeting at 2 p.m.
Spot gold was last trading lower by $2.00, or 0.23%, at $1,288.10.
Gold has been among 2016's best-performing major asset classes in financial markets this year, with a 21% year-to-date gain. By comparison, the Dow, S&P 500, and Nasdaq are up just 1.43%, 1.54%, and down 3.27%, respectively, in the same time.
Stock market volatility, a weakening dollar, and an economic slowdown in China all drove gold higher during the early part of 2016. More recently, the increasing use of negative interest rates by central banks, lower for longer interest rates in the United States, and worries the UK will leave the European Union (Brexit) have drawn investors to safe-haven, money-alternative gold.
And many analysts are still bullish. Legendary investor George Soros has been turning to gold, while DoubleLine's Jeffrey Gundlach predicts gold prices will hit $1,400 an ounce this year.
Last month, bullish bets on gold hit their highest level since 2011. The SPDR Gold Trust ETF (NYSE ARCA: GLD), the world's largest gold-backed exchange traded fund, posted five straight weeks of investor inflows up to the week ending June 1, according to Morningstar.
And the gold mining sector has posted even bigger gains this year.
Money Morning Resource Investing Specialist Peter Krauth said earlier in 2016 that gold miners have become the new stock market leaders. He explained that as gold's bull run becomes more deeply rooted, gold producers will be the first in line to boast the biggest gains.
Krauth was spot on.
A number of gold mining stocks have posted high triple-digit year-to-date gains. After years of slashing costs and reducing debt when gold prices were low, mining companies remained poised for this run.
The following four best gold stocks to buy now are all engaged in precious metal mining. And even though they've all posted outsized gains in 2016 (one is up more than 167%), they still have plenty of room to run…
The 4 Best Gold Stocks to Buy Now
Goldcorp Inc. (NYSE: GG) acquires, explores, develops, and operates properties in throughout North and South America. Founded in 1954, the company is headquartered in Vancouver, Canada. Many analysts are bullish on the company because of its strong growth profile, balance sheet, long mine life on average, and high dividend. Over the last several years, Goldcorp has cut spending, altered mines, and focused on the most profitable production. At $17.84, GG is up 54.50% year to date.
Newmont Mining Corp. (NYSE: NEM) develops, explores for, and produces gold, silver, and copper in the United States, Australia, Peru, Indonesia, Ghana, and Suriname. The company was founded in 1916 and is headquartered in Greenwood Village, Colorado. After a recent asset sale, Newmont has been focusing on its highest-quality mines. An Indonesian consortium is said to be mulling a $2 billion bid for Newmont's assets in the country. At $35.44, NEM shares are up 98% year to date. NEM was the second best-performing stock in the S&P 500 as of June 9.
AngloGold Ashanti Ltd. (NYSE ADR: AU) is a gold mining and exploration company. The company has 17 mines in Africa, Australia, and the Americas. The company's strengths are apparent in several areas, including its solid stock price performance, impressive record of EPS growth, and increased net income. RBC Capital Markets has an "Outperform" rating on the stock. The firm believes AU represents the most robust opportunity in its South African coverage, supported by a diverse, low-cost asset portfolio. At $16.88, AU is up 137.61% year to date.
Continue reading for the fourth of our top gold stocks to buy now. This one has already climbed 167% in 2016 and is poised for even more returns…
Barrick Gold Corp. USA (NYSE: ABX) is a Toronto, Canada-headquartered company engaged in the global production, exploration, and mining of gold and copper. During gold's slump in previous years, the company sharpened its focus on reducing its debt. Forward-looking execution of project developments could be key for Barrick and lead to further upside for its shares. Barrick, the world's largest gold producer, is a top holding among several hedge funds. On May 16, updated 13-F filings revealed the Soros Fund's new positions include 19.4 million ABX shares. ABX closed out Q1 with an 84% gain. At $20.10, ABX is up 167.3% year to date.
Follow us on Twitter @moneymorning and like us on Facebook.
Opportunity Alert: Reckless Fed interest rate tinkering has cranked up the volume on market uncertainty, making this "contrarian" stock picker's method even more critical. You can grow incredibly wealthy using his "secret" – even when markets are going down. He's had a nearly unstoppable record of success, scoring 217 double- and triple-digit peak-gain winners in less than five years. Find out how you can get a chance to pocket these kinds of gains for yourself. Read more here…