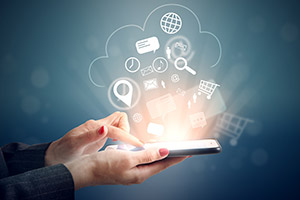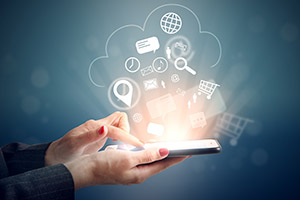 Today, we're bringing readers a list of the five best stocks to buy today that bring market-beating gains, as well as solid dividend growth.
And they're all tech stocks…
When investors think of tech stocks, they often think of high-risk, trail-blazing companies with the potential for big gains. Yet as Money Morning Defense & Tech Specialist Michael A. Robinson explains, tech is the new home of low-risk income. And the industry is providing us with some of the best stocks to buy today.
You see, the hunt for income has grown rapidly over the last decade as we've seen near-zero interest rates in the United States. And the continued dovish tone of the U.S. Federal Reserve in 2016 has ensure the hunt will continue.
Plus, the escalating use of negative interest rates from global central banks is another reason why investors are piling into dividend stocks. A number of dividend-paying tech companies stand out.
Robinson says Silicon Valley, aka the tech capital, has become an enviable dividend-paying space. Many of the Valley's top companies are set to become "dividend royalty," classic stocks that raise their dividend annually for many years in a row. That's another reason why we're targeting the industry with our stocks to buy list.
With more than 100 top tech dividend payers to choose from, Robinson whittled the list down to five.
Here's his list of the five best stocks to buy today for tech profits and solid dividend payouts…
The 5 Best Stocks to Buy Today for Dividend Payouts and Tech Profits
Best Stocks to Buy Today, No. 5: 3M (NYSE: MMM) is probably best known for its Post-It notes and Scotch tape. But the St. Paul. Minn., company is also a key global player in healthcare, energy, manufacturing, climate control, and electronics. Robinson calls it a "quiet giant" and a great choice in the current slow-growth economy thanks to its diversified portfolio. 3M has raised its dividend without interruption for the last 57 years, making it a dividend aristocrat (a company that has boosted payouts for at least 25 straight years). At $168.76, MMM shares are up 12.03% year to date and 54% over the last three years. Shares also have a dividend yield of 2.63%.
Best Stocks to Buy Today, No. 4: Honeywell International Inc. (NYSE: HON) is a diversified tech and manufacturing company. Its aerospace segment services airlines, military services, defense, and space contractors. The company is also a key player in the industrial, environmental, and energy space. Honeywell now deems itself a "cyber industrial company." By that it means it combines software with physical products for the Internet of Everything (IoE). Honeywell has raised its dividend every year for the last five years. At $115.34, shares are up 11.36% year to date. Three- and five-year gains are 47.46% and 106.61%, respectively. HON boasts a 2.06% dividend yield.
Best Stocks to Buy Today, No. 3: Johnson & Johnson (NYSE: JNJ) has come a long way from its roots as the maker of Band-Aids. Today, JNJ is a global healthcare conglomerate with vast consumers, drug, and medical device segments. JNJ is also a member of the elite dividend aristocrat club, having raised its dividend for the last 53 consecutive years. Shares have risen along with its rising dividend. At $115.77, JNJ share are up 12.36% year to date. Three- and five-year gains are 38.59% and 73.95%, respectively. Shares have a dividend yield of 2.77%.
Best Stocks to Buy Today, No 2: Verizon Communication Inc. (NYSE: VZ) is not simply a telephone company. It is a leader in providing high-speed Internet access and wireless access to the IoE. Its services support devices used in education, health monitoring, utilities, manufacturing, distribution, and consumer products markets. The company also offers wireless devices, like smartphones and tablets. VZ has raised its dividend annually in each of the last nine years. At $53.50, VZ shares are up 15.3% year to date and 50.05% over the last five years. Shares have a dividend yield of 4.24%.
Continue reading for Robinson's top stock to buy now…
Best Stocks to Buy Today, No. 1: Apple Inc. (Nasdaq: AAPL) needs no introduction. The iPhone, iPad, iPod, iTunes, and Apple Watch maker also produces the MAC computer. With a $527 billion market cap, Apple is the world's most valuable company. While unquestionably a tech titan, Apple is also an attractive dividend payer. Since the reintroduction in 2012 of a quarterly dividend, Apple has raised its dividend three times. With a cash stash of some $216 billion, further dividend hikes can be expected. At $95.77, shares yield 2.38%.
Follow us on Twitter @moneymorning and like us on Facebook.
Your Money Morning Guide to Investing in Metals: There are very few assets that have held their value longer throughout history than silver and gold. That's why the two metals are universally considered the best safe-haven investments out there. To give you a better understanding of how to participate in the metals market, we developed this guide to show you how to buy gold and silver…