The Smith & Wesson Holding Corp. (Nasdaq: SWHC) stock price soared more than 10% to $24.15 this morning (Friday) after strong quarterly earnings and upbeat guidance.
But is this a sustained rally or just a short-term surge for the SWHC stock price?
Before we get into our outlook for Smith & Wesson stock in 2016, here's a closer look at today's fiscal Q4 results…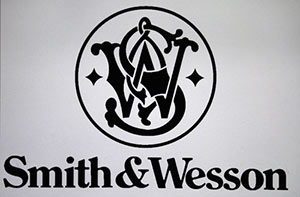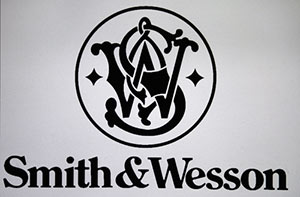 After Thursday's close, SWHC posted earnings per share of $0.66, handily beating expectations by 22%. Profits rose 47% year over year (YOY).
Revenue came in at $22.1 million, up 22% YOY. The jump in revenue was fueled by a 22.4% increase in the firearms division net sales of $203.70 million. The accessories unit saw a 19.8% increase in sales to $17.50 million.
Both helped Smith & Wesson significantly boost its gross margin, which came in at 41.6%. That was up from 37.1% last year.
Providing an upbeat outlook, CEO James Debney said the company remains on track to execute its long-term strategy, supported by strong financial results.
Looking ahead, the maker of pistols, handguns, and revolvers expects Q1 earnings between $0.49 and $0.53 per share. That would outpace analyst estimates of just $0.37. The company also expects Q1 revenue between $190 million and $200 million. Analysts have a target of $161 million.
The company's full-year guidance was also optimistic. The company projected above-consensus earnings between $1.83 and $1.93 per share on revenue between $740 million and $760 million.
The SWHC stock price in 2016 has significantly outpaced the broader market. This year, the SWHC stock price is up 6.5%, compared to 1.4% for the Dow. A good part of the gains is because of some high-profile mass shootings, including December's San Bernardino, Calif., shooting that sparked increased calls for gun control.
Shootings such as this week's one in Orlando, Fla., intensify fears of crime, leading some people to buy guns for protection. Others buy them expecting tighter U.S. gun control. Both stoke gun sales and strengthen the investment appeal of gun stocks.
Thursday, the U.S. Senate moved closer to scheduling votes on limited gun control measures. Democrats are challenging Republicans to defy the national gun lobby and vote for new restrictions.
In February, industry rival Sturm Ruger Co. (NYSE: RGR) said it expects a rise in demand for its firearms if a Democrat wins the White House in November and becomes poised to appoint future Supreme Court justices.
Smith & Wesson's revenue forecast did not reflect any potential surge in demand caused by consumers worried about increased gun control.
"We plan our business outlook and set our growth parameters based on our strategic direction, exclusive of any political or election-cycle influences that reside outside of our control," the company said on a conference call.
Whatever the presidential outcome, the case for the SWHC stock price continues to be bullish…
Why the SWHC Stock Price Rally Has Room to Run
Following Q4 results, a number of firms hiked their SWHC stock price targets and boosted their ratings.
Investment banking firm Craig Hallum upgraded SWHC to "Buy" from "Hold." The firm also lifted its price target to $28 from $26. The firm noted that flat quarter-over-quarter channel inventory suggests a fair amount of channel re-stocking remains that should drive the stock even higher. They also believe the company's guidance is conservative.
Wunderlich Securities reiterated its "Buy" rating and $32 price target. The firm said successful new firearm product introductions, impressive growth in its accessories segment, and stronger than expected margins, should help the company carry its momentum into FY17.
Wedbush notes SWHC shares should benefit from the sizable Q4 beat as well as near-term catalysts, including a surge in demand in the coming months. The firm also believes the company's guidance is conservative.
Cowen & Co. upgraded SWHC to "Outperform."
At $23.05, SWHC shares are up 46.89% over the last year, 140.66% over the last three years, and a blistering 689.60% over the last five years.
Follow us on Twitter @moneymorning and like us on Facebook.
Your Money Morning Guide to Investing in Metals: There are very few assets that have held their value longer throughout history than silver and gold. That's why the two metals are universally considered the best safe-haven investments out there. To give you a better understanding of how to participate in the metals market, we developed this guide to show you how to buy gold and silver…
Related Articles: