The Disney stock price is up 1.27% to $100.26 today (Monday) after enjoying a blockbuster weekend with the release of the animated film "Finding Dory."
It was a much-needed bump for Disney stock, which still finds itself down 4.7% in 2016. And while today's news is a major catalyst for the stock, it is not the only bullish trend we're tracking for the Disney stock price in 2016.
But before we get to our Disney stock price outlook, here's everything you need to know about this weekend's news...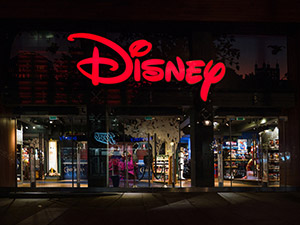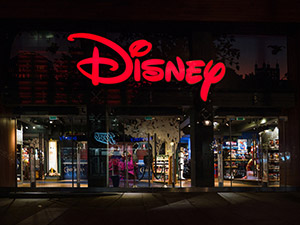 The Pixar sequel took in roughly $136.2 million in the United States and Canada. That was a box-office weekend record for an animated film. It also trounced the weekend's other new release "Central Intelligence," which took in a distant $35.4 million.
Walt Disney Co.'s (NYSE: DIS) latest movie is a follow-up to 2003's hit "Finding Nemo." It stars Ellen DeGeneres, Albert Brook, Diane Keaton, and Sigourney Weaver as voice actors. Rave reviews also helped. Some 95% of critics gave "Finding Dory" positive reviews, according to Rottentomatotes.com.
The previous record for the opening weekend of an animated film was set by "Shrek the Third," which grossed $121.6 million in 2007.
The "Finding Dory" opening weekend tally has already exceeded the domestic total of Pixar's last movie "The Good Dinosaur," which grossed $123 million in its complete run. "Finding Nemo," one of Pixar's most popular movies, opened to $70.3 million and went on to gross $340 million. "Finding Dory" is poised to handily surpass that amount.
You see, the 13-year lapse between "Finding Dory" and "Finding Nemo" meant a younger audience attended "Finding Dory" along with "generation Nemo," a group who saw the first film as children.
Overseas, "Finding Dory" took in $50 million after opening in about 32% of the international marketplace. China led the pack with a $17.5 million opening. That is an impressive showing in a country that had a much smaller box-office market in 2003 and thus had little exposure to "Finding Nemo."
This weekend's hefty box-office take puts Disney on pace for what could be the company's biggest ever in film.
And for investors, the huge film revenue is far from the only catalyst for the DIS stock price this year. Here's why today's surge may only be the start for the Disney stock price in 2016...
Most Investors Overlook These Disney Stock Price Catalysts
Shanghai Disneyland, Disney's first theme park in China, opened June 16 to massive crowds.
Co-owned by the Chinese government and operated by Disney, the $5.5 billion theme park attracted more than 330 million people living within a three-hour drive or train ride from Shanghai on opening day.
Disney's sixth and "biggest magic kingdom park ever made" is a significant move for the company. Disney has an estimated $3.4 billion stake in the project. The Shanghai government owns 57% of the venture.
Disney CEO Bob Iger said the partnership is an "investment in Disney's future in China."
FBR & Co. believes the park can be profitable near term. Over time, the firm projects the park can generate operating margins well into the 30% to 40% range, with revenue eventually topping $2 billion.
The high profit potential comes from pairing the lower cost structure of a developing country with premium pricing and strong consumer interest. With a 43% equity stake and 70% of the park's management fee, Disney will retain close to one-half of the park's profits.
Plus, Disney's investment also lets the world's dominant theme park operator tap into the potential of the world's second-largest economy's rising middle class.
It will also open other doors for Disney. The venture may allow Disney to sidestep China's tight controls on foreign production of movies. That could be huge for Disney, as experts predict China could overtake the United States next year as the world's largest movie market.
The Disney stock price has suffered over the last several months as investors worry about slowing subscriptions at its ESPN network. They're also worried about so called "cord cutting."
But the ESPN exodus appears to have ebbed. After losing 7 million subscribers over the last two years, Iger said earlier this year the network has "actually seen an uptick" in subscribers in recent months and is benefiting from the growth of light cable packages.
Plus, the NBA Finals has provided a boost to the company this month. The NBA Finals was already the second most watched series in NBA championship history, with an average of 18.5 million viewers through the first six games. Game 7 was the most watched ever for Disney's TNT.
At $100.37, the Disney stock price is down 4.48% year to date. But again, this is a long-term stock to buy and hold. Three- and five-year returns are 58.89% and 162.49%, respectively.
Follow us on Twitter @moneymorning and like us on Facebook.
Your Money Morning Guide to Investing in Metals: There are very few assets that have held their value longer throughout history than silver and gold. That's why the two metals are universally considered the best safe-haven investments out there. To give you a better understanding of how to participate in the metals market, we developed this guide to show you how to buy gold and silver...
Related Articles: