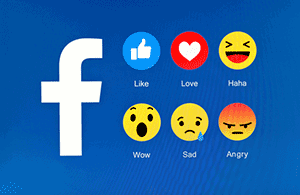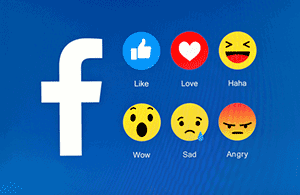 Facebook shareholders have an important decision to make today: Shareholders can vote for or against a Facebook stock split.
This is an important event, but major news outlets aren't giving it the attention it deserves.
That's why we wanted to make sure our readers knew the most important information about Facebook this week. And ahead of the Facebook stock split vote, investors have been asking us if they should buy shares.
Today, we will discuss if you should buy FB stock after the FB stock split vote. But first, we want to make sure you know why the vote is taking place.
Why CEO Mark Zuckerberg Needs a Facebook Stock Split
CEO Mark Zuckerberg forced himself into needing a FB stock split in December 2015.
On Dec. 1, Zuckerberg shared on Facebook that he would donate 99% of his Facebook stock to his philanthropic endeavor, the Chan Zuckerberg Initiative (CZI). Zuckerberg said he was inspired by his daughter's birth to make the world a better place.


Zuckerberg's donation is generous, but it would cause a huge issue: If Zuckerberg donated 99% of his stock, he would lose his voting power.
So on April 27 in a regulatory filing, Facebook proposed to solve the issue through a vote for a Facebook stock split.
The Solution? A Facebook Stock Split
Right now, there are Class A FB shares and Class B FB shares.
Retail investors own Class A shares, which allow them one vote for every share they own. B shares are in short supply, but allow shareholders 10 votes for every one share they own.
Here's how many shares were on the market at the end of March:
Class A: 2 billion shares
Class B: 548 million shares
The Los Angeles Times reported Zuckerberg controlled 60% of the voting power.
For the 32-year-old CEO to donate 99% of his FB stock and still maintain control, the social media giant will offer Class C shares. Two Class C shares will be offered for every A and B FB share.
These new shares will not offer any voting power.
Even if Zuckerberg slowly donated his shares, his voting power would still shrink. Class A and B shareholders would eventually have more voting power than Zuckerberg. But since C shares have no voting power, Zuckerberg can keep control of the company and still donate away most of his shares.
That's why ahead of this monumental Facebook stock split vote, investors need to know if this is the right time to add shares of FB to their portfolios. Here's what you need to know before you add Facebook stock to your portfolio...
How to Play the Facebook Stock Split Vote Today
Because Facebook stock is trading near its 52-week high trading price of $121.08, it may seem like you're buying into FB stock at its peak.
But the Facebook stock price run is far from over...
[mmpazkzone name="in-story" network="9794" site="307044" id="137008" type="4"]
You see, Zuckerberg has done an amazing job at creating new revenue sources outside of Facebook. Although his $1 billion purchase of Instagram was questioned by Wall Street pundits, Zuckerberg and FB shareholders will have the last laugh.
Zuckerberg has never reported Instagram's revenue, but analysts believe Instagram contributed $650 million to $750 million in revenue in 2015. The research site eMarketer believes nearly 10% of the global revenue for Facebook will come from Instagram by 2017.
And although messaging platforms WhatsApp and Messenger currently don't generate revenue, Zuckerberg will make billions from these two apps...
Messenger had 900 million monthly active users (MAUs) as of April, and Wired reported there were 990 million total users of WhatsApp as of January.
By 2020, analysts from Deutsche Bank AG (USA) (NYSE: DB) project these two platforms will generate a total of $9 billion to $10 billion in revenue annually.
Finally, Facebook is developing a strong foothold in the $150 billion field of virtual reality (VR).
Zuckerberg purchased Oculus VR in 2014 for $2 billion. There isn't much to VR outside of games right now, but Zuckerberg sees massive revenue opportunities.
Zuckerberg sees VR being used to allow doctors and patients to meet face to face in the comfort of their own homes. He also believes VR can be used at sporting events to bring people closer to the action.
Zuckerberg also believes there is a massive opportunity to connect teachers with students through VR.
Market intelligence firm Tractica projects that sales revenue from head-mounted displays, VR accessories, and VR content will reach $21.8 billion worldwide by 2020.
All of Facebook's impressive revenue sources are part of the reason why Money Morning Director of Tech & Venture Capital Michael Robinson believes the FB stock price will trade for $250 per share by 2020.
From today's opening price of $114.43, that's a potential profit of 118%.
The Bottom Line: The Facebook stock split vote will take place on June 23. The vote will decrease the Facebook stock price, but it will not decrease the value of FB shares. Because of CEO Mark Zuckerberg's visionary leadership, Facebook stock will continue to reward long-term investors.
Jack Delaney is an associate editor for Money Morning. You can follow him on Twitter and follow Money Morning on Facebook. 
Don't Miss These Apple Stock Gains: Apple stock hasn't received a lot of love lately. In fact, AAPL is down more than 9% so far in 2016. But we found something interesting: Apple grew profits in a certain division by 60% last year. And for whatever reason, everyone on Wall Street is completely ignoring it. Find out more here...