The markets' worry over the possibility of a Brexit – that the United Kingdom may actually pull the trigger and leave the world's biggest economic bloc – has been driving volatility for weeks.
Here's the thing… For all the coverage and attention the Brexit is getting, no one's talking about the most frightening prospect – by far – that's going to happen if Britain exits the European Union.
I addressed it on FOX Business' "Making Money with Charles Payne" last Wednesday and got Charles to admit he hadn't heard anyone ever discuss it.
Well, that's because no one's thought about it. Make no mistake – this possibility is out there, and it's the ultimate black swan.
And it's getting closer and closer…
This Black Swan Will Cast a Long, Dark Shadow
The European Central Bank, like every other central bank – including the U.S. Federal Reserve System – exists almost entirely on faith.
Now, proper banks have to maintain convincing measures of their own viability: capital requirements, reserve requirements, liquidity ratios, and a whole host of other requirements.
However, no such demand is made of the world's central banks. None whatsoever.
The European Central Bank is a perfect example…
According to Yardeni Research Inc.'s June 2016 Global Economic Briefing: Central Bank Balance Sheets, assets on the ECB's balance sheet total $3.5 trillion.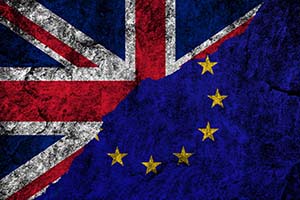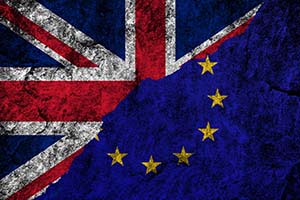 On top of that, the ECB has publicly committed itself to buying another $67 billion of assets – not just European government sovereign bonds, but corporate bonds, including apparently junk bonds, every month, until who knows when.
Once you see what I'm about to show you, you'll know why that's completely insane…
The ECB's capital, against which its solvency and backstopping abilities might be measured, amounts to a paltry €10.83 billion, or about $12.2 billion.
That means if the ECB were a "real" bank with a balance sheet of $3.5 trillion and capital of just $12.2 billion, it would be leveraged to nightmare levels, almost 287:1.
In other words, it's insolvent… by every measure ever used by any regulator to gauge the health of any bank, ever.
But it gets worse.
The ECB doesn't even have that piddling $12.2 billion on hand.
You see, its capital is "committed" by the 28 member states of the European Union… but only a fraction of each member's committed contribution was ever paid in.
Capital is committed by members based on their "size," which, in this case, is measured by each member's population and GDP.
The largest contributor of capital to the ECB is the Federal Republic of Germany, which has to commit to ponying up 17.997% of the central bank's capital. It has, but it's only actually put up 25.71% of that amount.
The second largest contributor is the French Republic, which has to pony up 14.179% of the bank's capital, but has only actually put up 20.26% of cash against its total obligation.
And third largest – you guessed it – is the United Kingdom of Great Britain and Northern Ireland.
The UK has quite voluntarily put itself on the hook for 13.7643% of the ECB's $12.2 billion in capital… but it has actually contributed zero.
Now, it doesn't matter that they haven't actually thrown in any money. They are obligated to contribute and are capable of contributing, which is enough for the ECB to, with a straight face, be able to pretend the money's there and they've got the capital they say they have.
If the British exit the European Union, they'll take their committed capital – every pound they were ever going to contribute – with them.
Can you see the black swan spreading its wings yet?
I Want to Get Rid of Central Banks… but Not Like This
In a post-Brexit world, the rest of the EU member-states will have to commit to replacing the capital the Brits will exit with.
Where will that come from? And when? And will that capital even exist in the first place?
It's all "funny money" anyway, so maybe no one will care who commits more capital, or who has the means to, or that they don't have to actually put any up anyway.
If the British exit and fare better quickly, several other EU members will likely stand up and head for the doors.
In that case, there might not be anyone left to commit funny money to the anemic, insanely overleveraged central bank backstopping Europe's banks… and all its economies.
In the cold light of day, when this sorry state of affairs becomes front page news, the markets could get spooked about the ECB's balance sheet and its astronomical leverage.
Investors could quickly lose faith in the ECB as a central bank.
Yes, that would be unprecedented.
And remember, central banks have always existed on "faith" and not much more.
In the United States, for example, it's believed that taxpayers essentially backstop the Fed. At least that's the theory. In reality, U.S. taxpayers have no obligation to the Fed – unless the government, by fiat, says they do. But the taxing authority of the government to backstop the Fed is powerful enough to placate central bank bashers… to a degree.
But the EU isn't the U.S. What's more, not all countries in the EU agree with the diktats emanating from the Berlaymont building in Brussels.
If the EU starts shrinking, starting with the Brits, and the burden of backstopping faith in the ECB simply becomes too heavy for faltering countries within the Union – especially those member states struggling to stay above the recession line and entirely beholden to the ECB for the liquidity of their banks – well, you can see how so-called faith in the ECB could evaporate.
If faith in one of the world's largest central banks turns to fear, all central banks will be subject to closer scrutiny and a reality check. The pressure will be tremendous, and this time, they might not hold up.
Now, I'm all for getting rid of central banks. It's one of my fondest hopes. But an orderly phasing out and a panicked, violent collapse are two very different things. A collapse, such as we might conceivably see here, would be a market nightmare.
Losing faith in any central bank would be a black swan event like nothing before it.
There's no way I want to be overly exposed to "risk-on" positions if the Brits decide to take their ECB capital commitments home to the Queen.
Follow Shah on Facebook and Twitter.
The ECB's collapse will be all the cover the Fed needs to "go nuclear" to maintain its singular control over the American economy. Once that happens, we're in for the wholesale capital destruction that only negative interest rates can accomplish. Click here for my special report, SubZero: How Negative Rates Will Kill the Market, and you'll get my recommendations for protecting your wealth from ravenous central bankers. You'll also get my Insights & Indictments service. There's never a charge for it.
Join the conversation. Click here to jump to comments…
About the Author
Shah Gilani boasts a financial pedigree unlike any other. He ran his first hedge fund in 1982 from his seat on the floor of the Chicago Board of Options Exchange. When options on the Standard & Poor's 100 began trading on March 11, 1983, Shah worked in "the pit" as a market maker.
The work he did laid the foundation for what would later become the VIX - to this day one of the most widely used indicators worldwide. After leaving Chicago to run the futures and options division of the British banking giant Lloyd's TSB, Shah moved up to Roosevelt & Cross Inc., an old-line New York boutique firm. There he originated and ran a packaged fixed-income trading desk, and established that company's "listed" and OTC trading desks.
Shah founded a second hedge fund in 1999, which he ran until 2003.
Shah's vast network of contacts includes the biggest players on Wall Street and in international finance. These contacts give him the real story - when others only get what the investment banks want them to see.
Today, as editor of Hyperdrive Portfolio, Shah presents his legion of subscribers with massive profit opportunities that result from paradigm shifts in the way we work, play, and live.
Shah is a frequent guest on CNBC, Forbes, and MarketWatch, and you can catch him every week on Fox Business's Varney & Co.