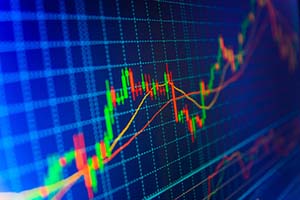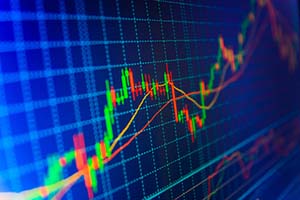 Dow Jones Industrial Average News, 6/24/2016: Global markets were in a free fall on Friday after British voters decided to start the process of leaving the European Union. The financial sector took huge losses as exposure to Brexit has banks and investment firms scrambling after the vote. The VIX S&P 500 Volatility Index – also known as the market's fear gauge – roared more than 42% on the day.
Why did Britain leave the European Union? The country's majority wants independence from the world's largest economic bloc and sovereignty from Brussels deciding issues like immigration and other regulations, among other things. It was a shocking reversal from polling numbers just 24 hours ago. But even though Brexit is crushing the markets right now, you can still protect your portfolio with these three investments.
What's more is that the financial media and traders were largely complacent in dismissing how close polls were and continued to push markets higher in previous sessions. But our Capital Wave Strategist Shah Gilani warned on Wednesday that the threat of a Brexit was very real and advised investors to take out insurance before it was too late.
First up, check out the results for the Dow Jones Industrial Average, S&P 500, and Nasdaq:
Gold Is Soaring Right Now After Brexit, Here's Where It's Headed Next: Gold climbed to a two-year high as investors flocked to gold as a safe haven after Brexit. But this is what's next for the precious metal.
Dow Jones: 17,400.00; -611.07; -3.39%                             
S&P 500: 2,037.30; -76.02; -3.60% 
Nasdaq: 4,707.98; -202.06; -4.12%
Now, here's the top stock market news today…
DJIA Today: Brexit Shocks the Global Markets
First up, the Brexit vote unleashed a huge downturn in stocks across the Asian, European, and U.S. markets. That has many wondering if the Brexit is a precursor to another major market crash. In an effort to calm the markets, Bank of England Governor Mark Carney announced plans to pump another $344 billion into the economy. Will it be enough to stop a 2016 market crash?
Former Federal Reserve Chair Alan Greenspan called the ongoing Brexit drama the "worst period" he could recall since entering public service in an interview with CNBC. "There's nothing like it, including the crisis – remember Oct. 19, 1987, when the Dow went down by a record amount 23%?" Greenspan said. "That I thought was the bottom of all potential problems. This has a corrosive effect that will not go away."
The Dow Jones shed more than 600 points as the future of the European Union now hangs in the balance and the so-called "corrosive effect" takes hold. Despite a significant amount of fear-mongering by European and British officials, UK citizens still elected to walk away from Brussels. Now, investors are beginning to anticipate future referendums by other large economies like France on whether they too want to remain in the world's largest economic bloc.
The European financial sector took a series of body blows today. Shares of Royal Bank of Scotland (NYSE: RBS), Credit Suisse (NYSE: CS), Deutsche Bank (NYSE: DB), and Barclays Plc. (NYSE: BCS) all fell more than 4% each today. Hardest hit among the UK banks was Lloyd's Banking Group Plc. (NYSE ADR: LYG), which saw shares crater more than 26%.
It was just as bad for U.S. banks that have large operations in London. Shares of Citigroup Inc. (NYSE: C), Bank of America Corp. (NYSE: BAC), JPMorgan Chase & Co. (NYSE: JPM), and Goldman Sachs Group Inc. (NYSE: GS) all fell more than 6% on the day. The news came just a day after banks were thumping their chests over their passing results to the first round of stress tests from the Federal Reserve.
Gold prices roared today, adding 4.6%, while silver ticked up 2.6%. Concerns about geopolitical risk pushed the yellow metal to a two-year high. Meanwhile, the price of Bitcoin ticked up to more than $650 per coin as investors sought alternative investments from stocks and bonds. Here's where gold prices are headed next…
Crude oil prices cratered again on Friday. The announcement by Baker Hughes Inc. (NYSE: BHI) that U.S. rigs fell for the first time in four weeks wasn't enough to offset the massive amount of selling fueled by the Brexit. WTI crude fell 4.9%, while Brent crude slumped 5.2%. Here's what we see ahead for oil prices after the Brexit vote.
Shares of Exxon Mobil Corp. (NYSE: XOM) and Chevron Corp. (NYSE: CVX) both slipped more than 1.6%. Marathon Oil (NYSE: MRO) shares dipped nearly 4%, while ConocoPhillips (NYS: COP) dipped more than 4.2%.
Now, let's look at the day's biggest stock movers…
Top Stock Market News Today
Shares of Twilio Inc. (NYSE: TWLO) slipped nearly 4% during the cloud computing firm's second day of trading. Given so much volatility in the market today, it's not a bad downturn after the stock roared more than 91% from its IPO of $15 per share on Thursday. Still, be warned. Before you buy in to this new stock, read this IPO investing strategy…
Shares of Xerox Corp. (NYSE: XRX) were off more than 5.5% after the firm announced plans to divide its operations into two publicly traded companies.
On the earnings front, shares of Finish Line Inc. (Nasdaq: FINL) rallied more than 22% after the athletic apparel and footwear retailer topped earnings and revenue expectations. The company reported per-share earnings of $0.23, beating Wall Street expectations by a penny. The firm also said that it expects its annual comparable-store sales to increase from 3% to 5%.
On June 23rd, the UK shocked the world by voting for a Brexit – a British exit from the EU – by a margin of 52 to 48. Like it or not, a Brexit today signals a Donald Trump victory come the 2016 presidential election.
Follow Money Morning on Facebook and Twitter.
Protect Your Portfolio Now: Even though Brexit is crushing the markets right now, you can still protect your portfolio with these three investments.
Join the conversation. Click here to jump to comments…
About the Author
Garrett Baldwin is a truly self-made, 38-year-old Mensa millionaire with four degrees from the nation's top universities: Northwestern, Johns Hopkins, Purdue, and Indiana University. His biggest accomplishment, however, is his Quantum Loop invention - a trading technology that completely changed his life. Thanks to his unique career path in "competitive intelligence," Garret was inspired by a radar system used by the military to develop his Quantum Loop. It is the first known innovation that can both time the market and an individual stock simultaneously. After eight years of rigorous backtesting and countless successful trades, the rest is history. He's now a millionaire living in one of the richest ZIP Codes in America. Garrett's also a best-selling author, inspiring thousands of people to pursue and achieve their own financial goals. When Garrett isn't busy trading and writing, he's lounging with his wife and child on the beach outside his home in Naples - or globetrotting as inspiration for his next investing invention.