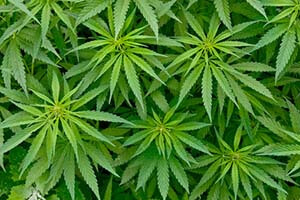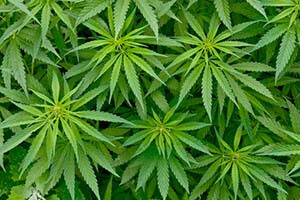 Many investors wouldn't even consider adding marijuana stocks to their portfolio. They think most pot companies are scams or that the companies aren't capable of turning a profit.
But what used to be a limited opportunity in this market has turned into staggering money-making potential...
Regardless of your views on marijuana use, we are committed to helping you profit.
And simply put, pot stock investments are going to be a huge profit-generator.
SPECIAL: Millions could make a fortune on these 30 pot stocks come Nov. 8.
Marijuana stocks are about to have a major breakthrough. In fact, there are seven reasons why the best "pot stocks" can deliver market-beating gains to investors over the next decade.
Best of all, most investors still haven't caught on to these reasons. That's why Money Morning is bringing them to your attention now, so you can be ahead of the curve - before the marijuana industry really takes off.
Check out our seven reasons to invest in marijuana stocks in 2016...
Reason No. 1 to Invest in Marijuana Stocks: Government Shift Toward Legalization
On Aug. 1, the U.S. Drug Enforcement Administration (DEA) could reclassify marijuana as a Schedule II drug, which would make it legal in all 50 states with a prescription, according to the Santa Monica Observer. A reporter from the newspaper questioned a DEA lawyer about the DEA's alleged plans to legalize marijuana. On the condition of anonymity, the DEA lawyer confirmed the allegations.
If this turns out to be true, Schedule II marijuana could be a huge catalyst for marijuana stocks.
Even if the change doesn't take place, marijuana use is still becoming more and more acceptable in the United States every year.
BRILLIANT: Average Americans Are Becoming Marijuana Millionaires
In fact, the rate of states legalizing marijuana has been soaring since 2000. Before 2000, only three states - California, Oregon, and Maine - had fully legalized medical cannabis.
But within the past six years, 15 states have legalized medical marijuana. That brings the total number of states where marijuana use is legal in some form to 25, including the District of Columbia.
In this year alone, two states - Pennsylvania and Ohio - have joined that growing list.
And the rate of states legalizing cannabis could increase even more in 2016...
There's a big vote coming up in November that could legalize some use of marijuana in more than 20 states. According to Ballotpedia, activists are submitting ballot measures for a public vote on marijuana legalization in each of these states:
Arkansas, Arizona, California, Florida, Georgia, Idaho, Maine, Massachusetts, Michigan, Mississippi, Missouri, Montana, New Mexico, Ohio, North Dakota, Oklahoma, South Dakota, Utah, Wyoming, and Washington.
Reason No. 2 to Invest in Marijuana Stocks: Governments Will Say Yes to More Revenue
If there's anything governments love, it's more tax revenue. And that's what legal marijuana sales give them.
Just look at what happened in Washington and Colorado in 2014. Each state has legalized recreational marijuana use and collected around $70 million in tax revenue from marijuana sales, Time Magazine and CNN reported. That's about twice as much revenue as Colorado generated from alcohol taxes, according to analysts from the ArcView Group, a marijuana research firm. In 2015-2016, Colorado is expected to bring in $135 million in cannabis taxes.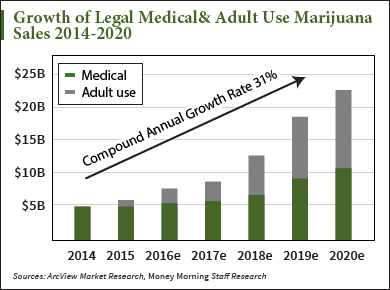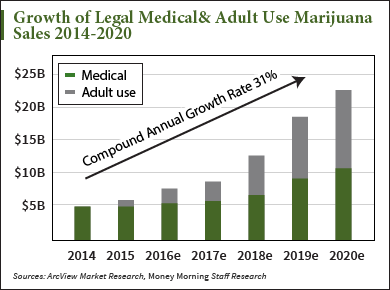 The U.S. marijuana market could be worth $30 billion annually by 2020, according to a 2015 report from the Bank of America Merrill Lynch, the first of such from any major financial institution. That's three times the yearly revenue of the National Football League, at $10 billion, The Washington Post reported.
Reason No. 3 to Invest in Marijuana Stocks: It's the Fastest-Growing Industry
The pot industry is growing rapidly. Analysts from the ArcView Group found that the marijuana industry grew 24% in 2015 to $5.7 billion. That makes legal marijuana one of the fastest-growing industries in the United States, according to ArcView. And in 2014, it was the fastest, according to the Bank of America Merrill Lynch report.
This year, the size of the legal marijuana market in the United States is expected to grow by $7.1 billion, according to ArcView. That represents 26% growth from 2015.
Reason No. 4 to Invest in Marijuana Stocks: Widespread Medical Use
There is a ton of research going into the medical applications of cannabis other than its traditional use as a painkiller.
Early research suggests cannabis can treat a large range of diseases and illnesses, such as schizophrenia, Type 2 diabetes, post-traumatic stress disorder, and even some types of cancer. Many existing cannabis-derived drugs on the market are already approved in countries such as the UK, Germany, and Spain. As more research is done in the United States, new cannabis drugs could even become approved by the U.S. Food and Drug Administration, according to the Bank of America report.
Currently, 25 states and the District of Colombia allow the use of marijuana for medical reasons. So far, though, not much FDA peer-reviewed research has been done on the medical applications of marijuana. One nonprofit, however, called the Multidisciplinary Association for Psychedelic Studies is trying to get marijuana approved by the FDA for the treatment of post-traumatic stress disorder.
A 2010 poll from ABC News showed that 81% of Americans believed that medical marijuana should be completely legal in the United States.
Reason No. 5 to Invest in Marijuana Stocks: The Growth in Investment Options
There are over 80 marijuana stocks that either trade over-the-counter or on the Nasdaq. So there are plenty of stocks out there to choose from. And as the marijuana industry grows, expect many more marijuana companies to go public.
Currently, the majority of these stocks are penny stocks, which trade for under $5.
Reason No. 6 to Invest in Marijuana Stocks: Banks Will Service the Business
On June 16, the U.S. Senate Appropriations Committee approved an addition to the Financial Services and General Government Appropriations bill that makes it easier for banks to provide services for legal marijuana businesses.
Currently, marijuana companies can only operate in cash, because most banks were afraid of doing business with them. But with the new measure, financial institutions would no longer fear opening up accounts for state-legal businesses.
For the bill to become law, it will need to be passed by the entire Senate and the House of Representatives. Then it would need the approval of the president.
Reason No. 7 to Invest in Marijuana Stocks: The Rise of Subsectors
Many people think that the marijuana industry is solely businesses that sell pot. But that's far from true. Some grow marijuana, while others make apps for pot sellers and users. Some even sell tools and equipment to help people grow and cultivate marijuana.
One of the sectors that will benefit most if marijuana is legalized federally is the biotech space, according to U.S. News & World Report. Current laws make marijuana research difficult, but legalization would allow biotech companies to research marijuana without fear of legal repercussions. Other areas that would benefit are the health and wellness, real estate, and software industries, according to the U.S. News & World Report.
The marijuana industry's wide breadth gives investors a lot options about where to put their money. And because it dips in all sorts of sectors, from tech to agriculture, the pot industry has plenty of room for future growth.
EDITOR'S NOTE: On Nov. 8, as many as 20 states will vote to legalize marijuana. The vote is expected to create one of the biggest wealth grabs in history, transforming everyday Americans into millionaires overnight. As a service to Money Morning readers, we're now making available a 90-page cannabis investing guide called The Roadmap to Marijuana Millions. This "bible of weed investing" reveals the world's top marijuana stocks every serious investor should consider right now. Normally valued at $499, it can be yours absolutely free. To learn how to get your free copy, click here. This offer is only available to the first 500 people who respond today. So please go here now to reserve your copy.
Follow Money Morning on Facebook and Twitter.
Here Are 10 "One-Click" Ways to Earn 10% or Better on Your Money Every Quarter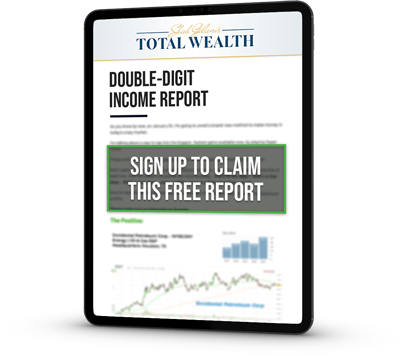 Appreciation is great, but it's possible to get even more out of the shares you own. A lot more: you can easily beat inflation and collect regular income to spare. There are no complicated trades to put on, no high-level options clearances necessary. In fact, you can do this with a couple of mouse clicks – passive income redefined. Click here for the report…