Elon Musk has proven time after time that he does not care about the day-to-day performance of the Tesla stock price. And we've seen that again after the Tesla stock price dropped more than 7% since last week's $2.8 billion offer to buy SolarCity Corp. (Nasdaq: SCTY).
In fact, the CEO and founder of luxury electric carmaker Tesla Motors Inc. (Nasdaq: TSLA) and the pioneering space technology company SpaceX has admitted this exact sentiment to investors before.
"I don't really follow the stock that much," Musk told Bloomberg in October 2014. "I think sometimes the stock moves for random reasons. If [TSLA] ends up being a mood barometer, then it's not a happy life."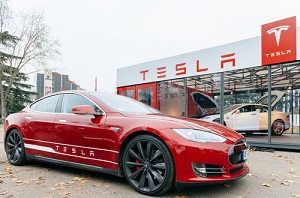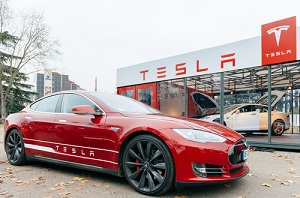 And while this attitude has caused many investors to panic in the last week, this should not be a major concern for long-term investors…
The Tesla stock price is notoriously volatile. TSLA stock spikes on positive news and tanks on any news that distracts from the company's long-term goals.
"In the short term it's difficult to predict these fluctuations," Musk himself admitted back in 2014.
And Musk has even spoken out about how unpredictable the Tesla stock price can be.
He told reporters in October 2013, when TSLA was changing hands at $165, "The stock price that we have is more than we have any right to deserve." The following month the stock slid 26%.
It's not the norm for a CEO to talk dismissively about the near-term performance of his company's stock. But Elon Musk is not your normal CEO. For most investors, that is part of Tesla's allure.
And that's also why the recent Tesla stock price drop following the SolarCity deal should not be a major concern.
Musk knew that the deal would rub some investors the wrong way, but he believes it is best for the company in the long term. What happened to the stock in the immediate aftermath is immaterial to him.
Musk said this was the right time for the Tesla-SolarCity deal. That's because Tesla is ramping up production of batteries used in conjunction with solar panels, SolarCity's chief business.
According to Tesla officials, the deal will promote cross selling, as well as technical and cost collaborations. Significant improvements in solar technology are also possible. And storage costs will drop dramatically. Merging the two companies will also improve setup efficiency.
So while investors may be skeptical after the significant Tesla stock price drop, this type of deal is actually what makes Tesla stock a buy in the first place…
Musk's Visionary Leadership Makes Tesla Stock Price Attractive Now
 "I think Musk is the most innovative CEO on the planet and that he sees value others don't yet recognize," Money Morning Chief Investment Strategist Keith Fitz-Gerald said in 2015. "Cars, batteries, innovative business models – nobody knows where it will go but ultimately if you're along for the ride, I think it'd be very hard to go wrong over time."
Musk is indeed a visionary. He sees great value in the pending SolarCity transaction. The deal, criticized by analysts, must first be approved by shareholders.
"Instead of having, say, three different trips to a house to put in a car charger and solar power and a battery pack, you can actually integrate that into a single business," Musk said of the combined companies.
Investment manager Ron Baron, with $21 billion in assets under management, is also a Tesla stock bull.
Earlier this month, Baron said in a CNBC interview that Tesla could be a stock to own for the next decade or two.
"I think in this one investment we can make $6 or $7 billion" over that time period, he said. "I think this could be one of the largest companies in the United States and the whole world."
Over the last three years, Baron has amassed a $300 million stake in Tesla at an average cost per share of $210. So far, he acknowledged the investment has returned little. Yet as a long-term investor, he noted it takes him a while to make money.
Baron believes Tesla will continue to grow at a quick clip.
"They're going to be $20 billion in sales next year, $20 billion. This year, they're doing $8 or $9 billion. Last year they did $5 or $6 (billion)."
At $204.75, the Tesla stock price is down $14.90 year to date. But over the last three and five years, the stock has climbed 70.55% and 623.90%.
If you're willing to take on some short-term risk, Tesla stock is an excellent stock to buy and hold now.
 Follow us on Twitter @moneymorning and like us on Facebook.
Wall Street's Next Wipeout — Will You Be Ready? A Wall Street analyst reveals a little-known "crash insurance" strategy that could "insure" your assets – up to $1 million or more – with the potential to keep you fully covered before the Brexit sends the unprotected to the poorhouse. Read more…
Related Articles: