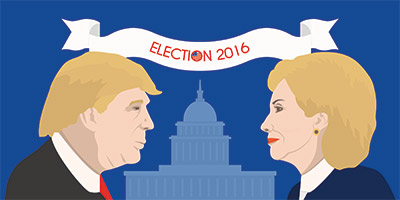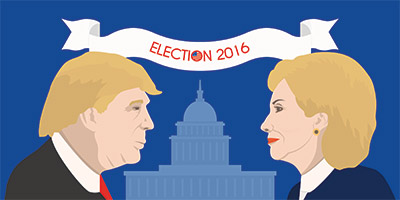 The Trump - Clinton Fundraising gap is as wide as Trump Tower is tall.
At the end of May, Trump's campaign had just $1.3 million in cash on hand, putting him at a significant financial disadvantage behind Hillary Clinton's $42 million war chest, according to Federal Election Commission filings.
To put that in perspective, Trump has about 3% of Clinton's total haul...
For his part, Trump has stepped up his fundraising efforts in June. In recent weeks he helped bring in up to $19 million for the Republican National Committee and about $3 million for his campaign, according to The Wall Street Journal.
But that still puts Trump at $37 million deficit behind Clinton -- and that number doesn't account for how much cash Clinton has collected in June
Even in terms of super PAC fundraising, the pro-Trump Great America PAC ended May with only $500,000 in funds after raising $1.4 million in May. Meanwhile, the pro-Clinton Priorities USA Action PAC has nearly $52 million in cash, having collected over $12 million in May.
Trump's fundraising problems become even more alarming when you consider the last presidential election cycle.
At the end of May 2012, Mitt Romney had $17 million to Barack Obama's $110 million. Even though Obama ran unopposed in the primaries, Romney's cash was 15% of Obama's, according to the Center for Responsive Politics.
With the RNC scheduled for July 18-21, Trump has to step up his fundraising game. And it's clear that he's already making moves to do so.
Until he can gain significantly on Clinton, however, Trump's campaign will be heavily impacted by his fundraising deficit...
How Trump's Lack of Funds Will Affect His Campaign
Trump's cash deficit means it will be hard for him to compete with Clinton's giant campaign operation, both in outreach and advertisements, according to the WSJ.
The billionaire has set up a joint-fundraising agreement with the RNC, which will allow the GOP to help him advertise his campaign. However, the GOP's operations in battleground states are tiny in comparison to the Democrats' efforts, the WSJ reports.
Besides that, it'll be hard for Trump to directly control spending from the RNC, which can also be used for congressional races. And the RNC can accept checks up to $449,400 per donor, and only a tiny portion of that sum - just $2,700 - can be given to Trump's campaign for the general election. There are also limits to how closely the RNC can correspond with a presidential campaign.
Trump has also said that he wants to run a lean campaign and that he won't need to reach the $1 billion fundraising goal that most presidential candidates require, according to the WSJ.
The former reality TV star benefited from nearly ubiquitous free media coverage during the early primaries. A New York Times report found that Trump generated nearly $2 billion worth of free media. [Editor's Note: Here's a complete analysis about Trump's free media coverage during the primaries...]
If Trump uses his same headline-grabbing tactics for the general election, then it's true he might not need as much money for advertising as Clinton.
But if Trump does want to expand his campaign operations in the future and donation funds are lacking, it looks like the billionaire may have to dip into his own coffers.
Follow us on Facebook and Twitter to stay updated on the Trump - Clinton fundraising gap and other election 2016 news coverage.
7 Reasons to Invest in Marijuana Stocks Now: Many investors wouldn't even consider adding marijuana stocks to their portfolio. They think most pot companies are scams or that the companies aren't capable of turning a profit. But what used to be a limited opportunity in this market has turned into staggering money-making potential...
Related Articles: