With the Fed's low interest rate policy and stock market's wild swings following the Brexit, finding stable dividend stocks is more important than ever.
That's why we're showing you five of the best stocks to buy today for years of consistent returns.
Before we reveal our five picks, here's why finding stocks to buy with dividends is so important…
Why the Best Stocks to Buy Today Are Dividend Stocks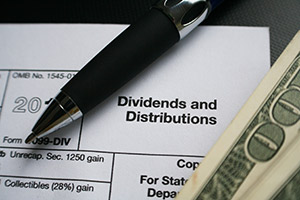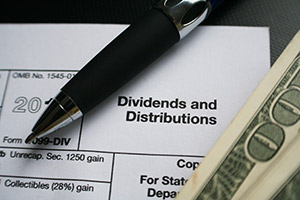 Dividend stocks are exceptional investments because they don't just provide a steady stream of income. They also significantly contribute to a portfolio's overall performance.
According to Dow Jones S&P Indices, dividends have accounted for more than 40% of the total returns of the S&P 500 over the past 80 years. This year, the Dow Jones U.S. Select Dividend Index has gained 11.1%, while the broader Dow Jones Industrial Average is up only 1.4%.
Meanwhile, dividend payments continue to grow at a confident pace…
From April 2015 to April 2016, dividends paid by S&P 500 companies hit their highest level in at least 10 years. According to FactSet Research Systems Inc. (NYSE: FDS), the index components' total dividends were $43.90 for the period. That was a 7.5% year-over-year increase.
With earnings growth for the S&P 500 flat to negative for the last several quarters, dividends have been a buffer.
That's why Money Morning Executive Editor William Patalon III says one of the best investment tactics is to get those dividends via dividend reinvestment plans (DRIPs).
These plans also allow investors to benefit from dollar-cost averaging – a technique in which an investor buys a fixed dollar amount of a stock on a regular interval over time. You are willing to spend the same dollar amount of shares every time you purchase. When the stock dips, you buy more shares. When it climbs, you buy fewer. But you always spend the same dollar amount. This is less risky than investing a large sum of money in a stock all at once. It also allows you to accumulate shares over time.
"One of the lessons I've learned about this business over the years is that there's no better way to grow real wealth than to systematically invest in high-quality stocks – and hold on for the long haul," Patalon said. "That's why DRIPs are such powerful wealth-builders."
With more than 1,100 companies offering DRIPs, Patalon has whittled the list down to five of the best stocks to buy now for solid returns…
These Are the Five Best Stocks to Buy Today for Reliable Returns
Best Stocks to Buy Today, No. 5: Abbott Laboratories (NYSE: ABT) is one the world's largest producers of prescription drugs, diagnostic tests, nutrition, and vision care products. The company boasts a $57 billion market cap and recently closed a $25 billion deal to buy St. Jude Medical Inc. (NYSE: STJ). The deal is expected to push sales from Abbott's cardiovascular device unit to nearly $8.7 billion a year – a market estimated to top $30 billion by next year. Abbott has hiked its dividend every year for the last 44 years. Shares offer a 2.7% yield and are up 53.9% over the last five years.
Best Stocks to Buy Today, No. 4: Exxon Mobil Corp. (NYSE: XOM) is the world's largest independent oil company that also happens to be one of the very best DRIP stocks. Despite the wild oil price fluctuations in 2016, Exxon Mobil stock has fared better than its peers. Patalon cites the company's strong downstream profits as the biggest reason for XOM stock's gains. Exxon has increased its dividend every year for the last 33. At $92.50 a share, Exxon stock is up 18.7% year to date and boasts a yield of 3.24%.
Best Stocks to Buy Today, No. 3: Procter & Gamble Co. (NYSE: PG) is an iconic company founded 179 years ago. With more than 21 brands and annual sales of more than $70 billion, P&G products are sold in over 180 countries. The company offers a seemingly endless range of hygiene, beauty, household, and nutrition products. P&G has increased its dividend for the last 59 straight years. PG stock currently yields 3.2% and has gained 33.5% to $83.42 since 2011.
Best Stocks to Buy Today, No. 2: Becton Dickinson & Co. (NYSE: BDX) is a global technology company that manufactures and sells medical devices and instrument systems. Patalon explains the company's competitive advantage lies in its global reach, strong supply lines, innovation, and well-established relationships with customers and governments. Becton Dickinson's sales, profits, and dividends have continued to rise every year. The company has boosted its dividend for the last 43 consecutive years. BDX stock is up 8.6% to $167.38 this year and offers a dividend yield of 1.57%.
Continue reading for our favorite stock to buy today for safe, reliable returns and dividend payments…
Best Stocks to Buy Today, No. 1: Chubb Ltd. (NYSE: CB) is one of the oldest insurance companies in North America and the fifth-largest property and casualty insurer in the United States. Chubb sells home, car, business, and supplemental health insurance policies through its network of independent agents and brokers across North and South America, Australia, Europe, and Asia. In July 2015, Chubb merged with ACE Ltd. The newly combined company has a $68 billion market cap as well as cash and other assets worth $150 billion. Chubb has increased its dividend for 33 straight years. At $127.12, CB stock yields 2.17% and is up 25.17% in 2016.
Follow us on Twitter @moneymorning and like us on Facebook.
Brexit Triggers Rush to "Insure" Life Savings: Billionaires are sinking millions into "crash insurance" in an effort to protect themselves against another 2008-style meltdown. If you haven't shielded your holdings you better act now before all hell breaks loose. Read more…