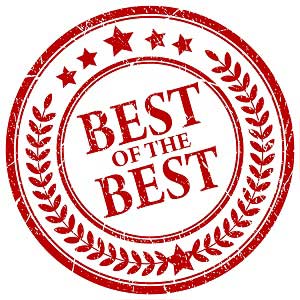 While most retail investors are fleeing the markets after the Brexit vote, Money Morning is taking a different approach. We're seeking out the best stocks to buy now to help readers profit during the chaos.
You see, there is always a way to profit from the markets, even in times of economic uncertainty. As Money Morning Chief Investment Strategist Keith Fitz-Gerald says, "Money will flow where it's treated best." Right now, there are some excellent buying opportunities as other investors leave the markets.
Trending Now: The Best Stocks in the World Are On Sale Now
And two of the best stocks to buy now are in the technology sector. Here's why they're trading at a discount…
As a whole, the technology services industry in North America took a beating after the Brexit. The North America Technology Price Index (the weighted average of prices for a class of goods or services) dropped from $182.66 on June 23 to $170.33 on June 27.
That's a 6.75% loss in four days.
The reason stock prices dropped and certain currencies are falling is simply because of fear. The average investor doesn't like the unknown.
And it's impossible to fully gauge the Brexit implications, such as:
Other countries leaving the European Union (EU)
Germany potentially growing its power within the EU and dictating future policies
Prime Minster David Cameron resigning and perhaps unstable leadership within the United Kingdom
These market uncertainties all weighed on stocks around the world, regardless of industry.
And while the tech sector has rebounded slightly this week, investors are still cautious. This creates an opportunity, though, as the two tech stocks to buy now we are going to share are still trading at a discount.
You see, Fitz-Gerald says that good businesses stay good, even in times of economic uncertainty. You want to invest your money in services and sectors that people can't live without. And within the tech sector, there are two companies that offer products and services now ingrained in our daily lives.
You will continue to see headlines throughout the year about the potentially catastrophic consequences of Brexit. But don't follow the crowd.
Here are the two best tech stocks to buy now. With these picks you won't miss out on growing your wealth even during times of uncertainty…
The Two Best Tech Stocks to Buy Now as the Market Panics
The first tech stock trading at a discount following Brexit is Facebook Inc. (Nasdaq: FB).
From June 23 to June 28, the Facebook stock price fell 5.36%. Even though it's rebounded since then, FB is still trading at a good entry point…
CEO Mark Zuckerberg has done an amazing job of adding new sources for revenue growth outside of his flagship site.
Analysts projected Instagram generated between $650 million to $750 million in revenue in 2015. By 2017, research site eMarketer projects that Instagram could account for as much as 10% of Facebook's global ad revenue.
Zuckerberg also has two massive revenue sources he hasn't even monetized yet: Facebook Messenger and WhatsApp.
These two communication platforms are going to bring in billions of dollars when they are monetized. Analysts from Deutsche Bank AG (USA) (NYSE: DB) project Messenger and WhatsApp will generate up to $10 billion annually in combined revenue by 2020.
Finally, Facebook will have a new revenue source through virtual reality (VR). Facebook started shipping of the first batch of its headset Oculus Rift on March 25, and intelligence firm Tractica projects VR accessories and content will reach $21.8 billion in sales across the globe by 2020.
Because of all these billion-dollar revenue sources, Money Morning Director of Tech & Venture Capital Research Michael A. Robinson projects shares of FB will trade for $250 by 2020.
That's a potential profit of 118% from today's opening price of $114.20.
Best Tech Stocks to Buy Now No. 2: Microsoft Corp. (Nasdaq: MSFT)
Between June 23 and June 28, Microsoft Corp. (Nasdaq: MSFT) lost 5.55% of its value. It's rebounded since then, though, opening today at $51.13 (MSFT opened at $51.28 on June 23).
But Money Morning Capital Wave Strategist Shah Gilani believes MSFT is still undervalued…
Gilani believes Microsoft will get back into the discussion as a dominant tech company once again.
You see, Microsoft is focusing on profitable sectors. On June 13, Microsoft announced it would purchase the largest professional social networking site in the world, LinkedIn Corp. (NYSE: LNKD), for $26.2 billion.
The move was in part to help excel the growth of Microsoft Office 365 and Microsoft Dynamics by advertising and promoting its services to professionals. Microsoft Dynamics is part of the growing customer relationship management (CRM) field, which is an organization system based around analyzing customer data and interactions.
Research firm Gartner believes that the CRM market will be worth $36.5 billion by 2017.
Microsoft is also a leader in the growing cloud-computing industry. Gartner projects that the public cloud services market will be worth $204 billion in 2016. In Q2 2016, Microsoft made $9.4 billion from cloud computing, according to Business Cloud News.
Morgan Stanley analysts project that as much as 30% of Microsoft's revenue will come from cloud products by 2018.
Gilani sees Microsoft climbing to $60 per share, which is a potential profit of 17.34% from today's opening price of $51.13.
The Bottom Line: After the Brexit vote, some of the best stocks to buy now went on sale. Because of strong business models and growing profitability, Facebook and Microsoft stock will reward long-term investors. Each company provides products and services that everyone across the world uses on a daily basis.
Up Next: Turn $5,000 into $1 Million a Year Right Now  
Jack Delaney is an associate editor for Money Morning. You can follow him on Twitter and follow Money Morning on Facebook.