Global stock markets shed $3 trillion in market value over the two days following the Brexit vote.
While U.S. markets recouped a good deal of those losses this week, there are still a number of "cheap" stocks trading at a discount today…
 The Brexit crisis rattled investors and sent many to the exits. But Money Morning Chief Investment Strategist Keith Fitz-Gerald says that instead of fleeing markets, investors should look at the sharp sell-off as an opportunity to make some serious money.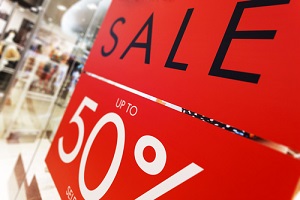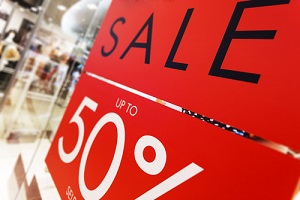 Now is the time to be on the lookout for cheap stocks to buy…
"The overwhelming majority of investors run for the hills when the markets go haywire, which is why their portfolios are a fraction of what they could be, and why they repeatedly miss out on the enormous gains they so desperately want," Fitz-Gerald said.
"But the best investors and the most consistently profitable players have a very different take," he continued. "Many run straight into the fire knowing full well that they've got the advantage – not to mention plenty of profit potential."
Fitz-Gerald says that even though every investor fantasizes about scoring huge returns, very few actually have the reflexes needed to achieve them. They let hyped-up headlines and fear stop them from acting. He says overcoming those fears can lead to more profitable investing.
Without question, Fitz-Gerald is not suggesting you buy into every sell-off. Remaining highly selective is key.
When looking for cheap stocks to buy, find companies that never disappear, have proper risk management, and that are part of unstoppable trends that never go away.
Here are the five best cheap stocks to buy that top Fitz-Gerald's list. One is one of the leading defense stocks on the market now. Another is a true tech innovator and one of the biggest companies in the world…
The 5 Best "Cheap" Stocks to Buy Now
 Fitz-Gerald's five "cheap" stock picks to buy are all staples that happen to be "on sale" now.
They are all marquee names with solid businesses. All were roughed up during the two-day Brexit rout that left shares trading at attractive prices. And despite this week's gains, they are all still attractively priced.
The first two stocks are for investors comfortable with some volatility. The next three are more defensive-like plays.
And while these five stocks are all trading at a discount now, there's another sector of the market returning triple-digits gains on most top performers…
Gold Stocks Offer Triple-Digit Profits in 2016
Money Morning Resource Specialist Peter Krauth has pinpointed four gold stocks that are absolutely crushing the markets this year. He recommended them in April, and they've all posted market-beating gains.
Three of them have posted triple-digit gains in 2016. One of them is up almost 200%. Here are the picks…
Follow us on Twitter @moneymorning and like us on Facebook.