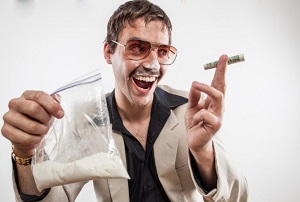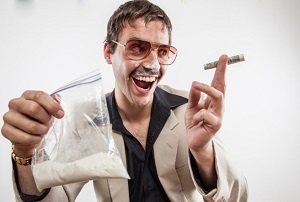 Chipotle Mexican Grill Inc. (NYSE: CMG) was just dealt another unwelcome PR blow…
Yesterday (Thursday), one of the company's top executives was charged with criminal possession of a controlled substance in the seventh degree (which means a person knowingly, unlawfully possesses an illicit substance).
Mark Crumpacker, Chipotle's chief creative and development officer, was placed on administrative leave following a cocaine possession arrest.
Crumpacker, who joined CMG in 2009, has been integral in the burrito chain's push to regain customer trust and improve sales following Chipotle's food safety scandal in 2015 and earlier this year.
He is also one of the company's highest-paid executives. According to a March 11 company filing with the U.S. Securities and Exchange Commission (SEC), Crumpacker received $4.3 million in total compensation last year. That includes $32,028 for a company car and $45,274 for housing expenses.
The burrito boss was not alone in his high-profile downfall, however…
Chipotle Exec Arrested Alongside These Wall Street Players
Seventeen other corporate bigwigs were charged yesterday for allegedly buying cocaine from a drug delivery service that operated out of Manhattan's Lower East Side. These arrests included:
Christopher Dodson, a client associate at Merrill Lynch & Co. Inc. (NYSE: MER-M);
Katie Welnhofer, a FOX Business producer who works on "Mornings with Maria"; and
Austin Dodson, an associate at the real estate firm Cushman & Wakefield.
These customers allegedly paid between $200 and $300 for the cocaine delivery service and bought the drugs in bodegas, hotels, and Duane Reade convenience stores, reported Fortune this morning.
Chipotle stock was down 2% early today (Friday) to $401.79 from a weekly high of $410.23 on Wednesday afternoon. It has lost 16% so far in 2016. A year ago, Chipotle's share price was $606.57.
Follow Money Morning on Twitter @moneymorning or like us on Facebook.
Pop Quiz: Can you name every member of the EU off the top of your head? It's not an easy task – there are 28 countries in the bloc and another 17 members of the Eurozone within the EU. Here's a look at the 28 member countries, plus their GDP as of 2013.