This year's initial public offering calendar got a lot sweeter today (Tuesday) with the announcement of a Hostess IPO in 2016.
The iconic American baker of Twinkies, Ding Dongs, and Wonder Bread says it has agreed to sell a majority stake to a public-affiliated acquisition vehicle of Gores Group LLC for about $723 million.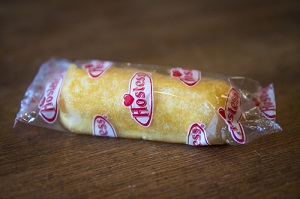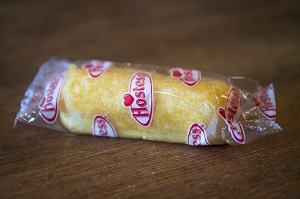 It's a big announcement, as the IPO market in 2016 has been mostly empty. Only nine companies debuted in the United States in Q1 2016. Only 30 launched in Q2.
Despite the lack of deals, the ones that have debuted have done well.
Companies that went public in 2016 are up 16% on average from their offer price. That is a notable improvement from last year. Companies that launched in 2015 are currently down 11% from their IPO price through last Wednesday, according to Dealogic.
This year's figures bode well for companies set to debut in the remainder of the year.
Much of the Hostess IPO details are still unfolding, such as the Hostess IPO date, Hostess IPO price range, and the number of shares to be offered.
But we did learn a lot about the upcoming Hostess IPO during today's announcement. Here are the top 10 must-know facts…
10 Must-Know Hostess IPO Facts
An acquisition vehicle linked to Gores Group LLC will provide $375 million to the deal. Additional investors have committed $350 million in a private placement.
Hostess' current owners, which include private-equity firm Apollo Global Management LLC and investor Dean Metropoulos, will hold a 42% combined stake in the vehicle, which will be renamed Hostess Brands Inc.
The transaction will be the second since the company emerged from bankruptcy three years ago. Since its exit from bankruptcy, it has been under the ownership of investment company Apollo Global Management and Metropoulos & Co., which previously owned Pabst Blue Ribbon beer.
The company filed for bankruptcy in January 2012 and was set to close its doors by November of that year. The iconic baker was purchased out of liquidation in 2013, saving Twinkies, Ding Dongs, Ho Hos, Zingers, SnoBalls, Dolly Madison, and Wonder Bread from extinction.
Current Hostess management, including Mr. Metropoulos, who is executive chairman, and Chief Executive William Toler, will remain in place.
The company had revenue of about $650 million for the year ended May 31.
The company will list on the Nasdaq.
The deal is seen as setting the company up for long-term growth by providing better access to capital to fund future innovation and acquisitions.
Hostess was founded in 1919 with the introduction of the Hostess CupCake. Wonder Bread, one of the first sliced breads, hit store shelves in 1921.
The Wall Street Journal has reported that the company could have a value of roughly $2.3 billion.
Wall Street's Next Wipeout — Will You Be Ready? A Wall Street analyst reveals a little-known "crash insurance" strategy that could "insure" your assets – up to $1 million or more – with the potential to keep you fully covered before the Brexit sends the unprotected to the poorhouse. Read more…
Follow us on Twitter @moneymorning and like us on Facebook.
Related Articles: