The Tesla Motors Inc. (Nasdaq: TSLA) stock price fell 3% to $209.92 this morning (Tuesday) on news the electric car manufacturer missed its delivery target for the second consecutive quarter.
Today's drop leaves the Tesla stock price down 18% in the last three months. And while many investors are panic selling today, this recent pullback is actually a great buying opportunity for long-term investors.
More on the TSLA stock price outlook later. First, here's a closer look at today's delivery report…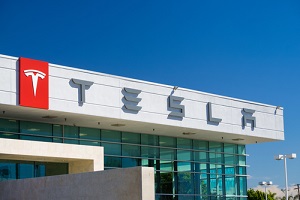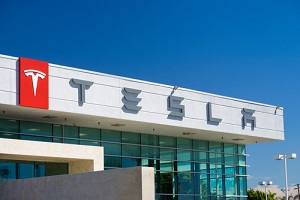 According to data released by Tesla on Monday, the total number of vehicles shipped by the company in Q2 2016 was 14,370. That was 450 fewer vehicles than in Q1.
Tesla officials said the shipment shortfall was the result of an "extreme production ramp-up."
Tesla said it produced 18,345 vehicles in Q2, or "just under 2,000" vehicles per week. The company added that half of Q2's production occurred within the last month. However, physical deliveries were "lower than anticipated" at just over 14,000 versus the 17,000 it expected. Those orders included nearly 10,000 luxury Model S cars. The remaining vehicles were sport utility Model X cars.
Today's news has investors worried that Tesla will miss its year-end delivery target between 80,000 and 90,000 vehicles this year.
But even with today's news, Tesla says it's on pace to meet that goal.
Tesla's delivery total is just the latest news story that has weighed on the TSLA stock price in 2016…
On June 21, Tesla announced it would buy SolarCity Corp. (Nasdaq: SCTY) for $2.8 billion. Analysts are highly critical of the deal and question the rationale behind the union. Tesla says the merger will provide significant benefits to shareholders, customers, and employees.
Since 2006, Musk has aimed to transform Tesla into a vertically integrated energy and transportation company. He believes the SolarCity acquisition will get him there.
The other setback for the TSLA stock price came last week when it was revealed a Tesla Model S in self-driving mode was involved in a fatal crash on May 7. The cause of the accident is not yet known and an investigation is ongoing.
Some investors have retreated from the slumping TSLA stock price as the negative news piles up. But we are actually seeing a great buying opportunity now that Tesla stock has gone "on sale."
How to Play the Volatile TSLA Stock Price Long Term
 Tesla is no stranger to controversy and setbacks. It has weathered worse and will weather the latest.
Renowned investment manager Ron Baron, with $21 billion in assets under management, is bullish on Tesla stock.
Last month in a CNBC interview, Baron said Tesla could be a stock to own for the next 10 or 20 years.
"I think in this one investment we can make $6 or $7 billion" over that time period, he said. "I think this could be one of the largest companies in the United States and the whole world."
Baron has built up a $300 million stake in the company since 2013. While he has not profited in the short term, he noted it takes time for him to make money.
Baron thinks Tesla has strong growth potential and will reward long-term investors.
"They're going to be $20 billion in sales next year, $20 billion. This year, they're doing $8 or $9 billion. Last year they did $5 or $6 (billion)."
Baron, like many, is not just buying Tesla stock. He's buying Elon Musk. And that's a sentiment shared by Money Morning experts.
"I think Musk is the most innovative CEO on the planet and that he sees value others don't yet recognize," Money Morning Chief Investment Strategist Keith Fitz-Gerald said in 2015. "Cars, batteries, innovative business models – nobody knows where it will go but ultimately if you're along for the ride, I think it'd be very hard to go wrong over time."
Musk does not spend time watching the TSLA stock price's day-to-day movement. He's focused on the long game.
Investors comfortable with some short-term risk have an excellent buying opportunity now. While the TSLA stock price is down 12.69% year to date, its three-year and five-year returns are 60% and 621.77%, respectively.
Follow us on Twitter @moneymorning and like us on Facebook.
Opportunity Alert: Reckless Fed interest rate tinkering has cranked up the volume on market uncertainty, making this "contrarian" stock picker's method even more critical. You can grow incredibly wealthy using his "secret" – even when markets are going down. He's had a nearly unstoppable record of success, scoring 217 double- and triple-digit peak-gain winners in less than five years. Find out how you can get a chance to pocket these kinds of gains for yourself. Read more here…
Related Articles: