Big-cap investors were profoundly underwhelmed when the Obama administration caused Pfizer Inc. (NYSE: PFE) to cancel a $150 billion buyout of another massive pharma, Allergan Plc. (NYSE: AGN).
Like most dealmaking at this level, there was a lot at stake. Allergan has a portfolio packed with name-brand drugs with long patent lives and a robust generics business. What's more, the deal would have allowed Pfizer to relocate its headquarters to the (extremely) tax-friendly Republic of Ireland and save a ton on payments to Uncle Sam.
Now, normally when a deal like this falls through, the shares take a serious pounding, but the smart money is holding its nerve. In fact, the stock is up just over 10% year to date. That says a lot.
Those investors, along with folks who buy in right now, stand to be richly rewarded in the future.
That's because there's something bigger – much bigger – than the $150 billion Allergan deal coming down the road…
Here's What the Smart Money Knows
The big merger of the moment is dead and gone, but, as we've seen, Pfizer is doing just fine – better than that, in fact.
It crushed earnings and raised guidance in a quarter where not many companies could deliver the same.
The company owes a lot of its present, renewed growth to exceedingly smart buys. In an industry noted for its "shopping" savvy, Pfizer has outdone itself.
One smart deal was its 2015 purchase of Hospira and that company's enviable basket of injectables. But even more critical for us is Hospira's strength in biosimilars.
Biosimilars are basically reformulated name-brand biotech drugs that are cheaper but similarly effective, essentially the generic drugs of biotech.
By some estimates biosimilars are set to be a $35 billion market in the next few years. According to conservative estimates in the Global & USA Biosimilar Market Analysis report, the compound annual growth rate (CAGR) in this sector is 22% for another five years hence.
And in May it announced a $4.5 billion deal to buy Anacor Pharmaceuticals Inc. (Nasdaq: ANAC). Anacor specializes in boron-based biopharmaceuticals and its Kerydin lotion is already being sold for toenail fungus.
Pfizer also has a new cholesterol-lowering drug that is chugging through two phase 3 trials. This would be the next step from its name-brand Lipitor that went off-patent in 2011. Its new drug bococizumab will certainly have competition in the next-generation cholesterol drug space but, as it has so often lately, Pfizer has a trick up its sleeve on this one.
The company hopes that, by the time trials are done, it will not only have a world-class cholesterol-lowering drug, but one that can prevent cardiovascular (CV) problems in patients. This study is being conducted concurrently with the phase 3 trials, so that if the FDA supports the data, it will be able to be marketed as an effective next-generation cholesterol killer that is the only one in its class to prevent CV problems as well.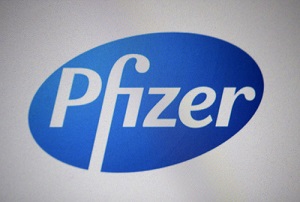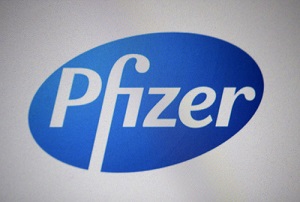 While all this is going on, Pfizer continues to re-evaluate its structure and how it can best get value to its shareholders. One of the most audacious plans under discussion would have Pfizer split into two companies; one consisting of its "slow and steady" divisions and another company that runs its high-growth products and pipelines.
It has been selling assets – its nutritional division and its animal health business – to refocus its energies on operating as two different growth-oriented companies. The company is on track to make a decision on any split by the end of 2016.
So it's entirely likely that shareholders on record today will end up with not one but two great stocks.
Here's a little more about what you can expect in either case.
Pfizer Has Even Bigger Plans for Cracking China
Pfizer has very quietly, but aggressively, been moving into China; it's building a $350 million facility there to develop biosimilars for the the global market.
This is a huge development for two reasons.
First, by setting up a factory in China, Pfizer will be operating within the Chinese economy and developing native Chinese to build, run, and manage the facility and its operations. This is a much more attractive model than foreign companies that simply try to ship their drugs into this massive and expanding market.
What's more, it has chosen to focus on biosimilars and not name-brand drugs. Because China has gone from sparse healthcare for a largely agrarian base to a rising urban middle class that is demanding better healthcare, it is looking to get costs as low as possible. Biosimilars are much more attractive than name-brand drugs.
Pfizer is building exactly what China needs: high-quality, mass-produced biosimilars. And it's going to help train a generation of Chinese pharmaceutical workers and researchers in the standards and protocols of making these drugs. In return, Pfizer gets unprecedented, unrivalled access to the Chinese healthcare market.
That's a virtuous circle if I've ever seen one. It's already working out well for the company's financials.
The Numbers Point to Huge Potential Returns in the Future
Pfizer's first-quarter numbers make a compelling case for grabbing these shares right now. But, as you'll see, they also go a long way toward proving out the growth projections for the biosimilars segment.
First-quarter revenue was up a whopping 26%. Much of that was driven by 28% growth from its Innovative Products business – the home of Pfizer's biosimilars. It also upgraded its outlook for the rest of the year.
All this was a pleasant surprise to investors and – go figure – analysts alike.
This upswing is even more impressive given the fact that most major economies have said their growth is likely to slow in the latter half of the year.
And don't forget, Pfizer kicks off a rock-solid 3.4% dividend.
The potential of this company is so exciting, I practically can't wait until they announce the split into a massively profitable established-products company and another that offers investors explosive growth.
Admittedly, that's not a done deal yet.
But even if the split doesn't come, for my money, big-cap pharma shares don't come any better than Pfizer.
Here Are Five More Monster Biotech Stocks to Grab: The Nasdaq Biotechnology Index has soared nearly 150% over the past five years. That's close to 200% better than the major stock market indexes. However, that same index has taken a dive this year – a dizzying 25% dip so far, in fact. That means right now is an incredible opportunity to buy cutting-edge biotech companies at steep discounts – before they "explode" again. In this free report, I reveal the five revolutionary biotechs that are most likely to make (big) profit-generating comebacks in 2016. Just click here to receive the report immediately – and to sign up for Strategic Tech Investor.
Follow Michael on Facebook and Twitter.
Join the conversation. Click here to jump to comments…
About the Author
Michael A. Robinson is a 36-year Silicon Valley veteran and one of the top tech and biotech financial analysts working today. That's because, as a consultant, senior adviser, and board member for Silicon Valley venture capital firms, Michael enjoys privileged access to pioneering CEOs, scientists, and high-profile players. And he brings this entire world of Silicon Valley "insiders" right to you...
He was one of five people involved in early meetings for the $160 billion "cloud" computing phenomenon.
He was there as Lee Iacocca and Roger Smith, the CEOs of Chrysler and GM, led the robotics revolution that saved the U.S. automotive industry.
As cyber-security was becoming a focus of national security, Michael was with Dave DeWalt, the CEO of McAfee, right before Intel acquired his company for $7.8 billion.
This all means the entire world is constantly seeking Michael's insight.
In addition to being a regular guest and panelist on CNBC and Fox Business, he is also a Pulitzer Prize-nominated writer and reporter. His first book Overdrawn: The Bailout of American Savings warned people about the coming financial collapse - years before the word "bailout" became a household word.
Silicon Valley defense publications vie for his analysis. He's worked for Defense Media Network and Signal Magazine, as well as The New York Times, American Enterprise, and The Wall Street Journal.
And even with decades of experience, Michael believes there has never been a moment in time quite like this.
Right now, medical breakthroughs that once took years to develop are moving at a record speed. And that means we are going to see highly lucrative biotech investment opportunities come in fast and furious.
To help you navigate the historic opportunity in biotech, Michael launched the Bio-Tech Profit Alliance.
His other publications include: Strategic Tech Investor, The Nova-X Report, Bio-Technology Profit Alliance and Nexus-9 Network.