While the Brexit vote has come and gone, market turmoil, globally, is here to stay.
So much for making new stock market highs here in the U.S. and riding the next leg of the old bull market higher...
So much for turning to emerging markets, or currencies, or commodities, or bonds...
Everything's up in the air now. Everything.
If you didn't figure out how to play the Brexit and didn't make lots of money on the Brexit outcome, you're going to need lots of help navigating the markets going forward.
Fortunately for me and my newsletter subscribers, I knew how to play the Brexit vote and we made a couple of very smart, low-risk and high-reward plays that netted us two triple-digit wins, which we banked last Monday.
If you understand what the Brexit vote was about and what's changed across the world, you'll be able to make lots of big trades like we did.
Here's why... and how you can profit now...
The New Post-Brexit Paradigm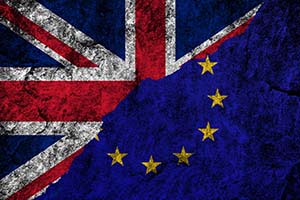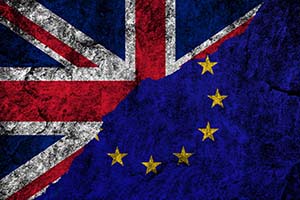 What just happened - with the British voting to exit the European Union, being as unprecedented as it is - actually opened up Pandora's Box.
That's because what the British voters were facing, what the world's increasingly facing, should be obvious to all of us.
It has been to me.
Globalization and the unprecedented increase of central bank manipulation of free markets aren't working together to generate global growth.
They're a complete and absolute failure.
There are lots of reasons why the intersection of the two giant market-moving megatrends are negatively impacting growth, upending markets, increasing the wealth gap, and destroying investors' future possibilities of retirement.
I'm going to lay all the reasons out for you here soon - we'll get to that.
But before we do, I want to show you how my subscribers made so much money on the Brexit vote, and what you can do right now.
A Trade Gift-Wrapped by the Markets
It's not all the time that markets "tee-up" great risk-reward plays where a small risk is easily worth the giant reward it presents.
That happened with the Brexit vote. And it's going to happen more and more, a lot more in fact, but I'll get to those opportunities.
A "vote" is a binary play, it's black and white, a yes or a no, a thumbs up or a thumbs down. Generally, you know, depending on which way the vote goes, how a stock or the markets are going to react.
What we don't usually know is how much they're going to move. If there's very little movement the play may be a non-event and it's time to close it and move on.
Sometimes, as was the case last week, a binary play has a potentially huge upside or a potentially huge downside. That makes taking a side a risky proposition, if you get it wrong.
But the thing about Brexit was, it wasn't yet priced in to the markets. Meaning that plays to profit on a potential Brexit were incredibly cheap ahead of the vote.
Here's what I told my Short-Side Fortunes subscribers on June 17:
If there's no Brexit, we should get a powerful upside short-covering rally that easily could take us to new highs. But that's not what we are positioning for... we're adding a few positions over the next couple of days, to potentially earn a bundle in the event of a Brexit.
We targeted put options on the iShares MSCI Europe Financials (Nasdaq: EUFN), an index fund that tracks a basket of big-name European financial stocks, including HSBC Holdings Plc. (NYSE ADR: HSBC), Allianz SE (OTCMKTS ADR: AZSEY), Banco Santander SA (NYSE ADR: SAN), Lloyds Banking Group Plc. (NYSE ADR: LYG), and UBS Group AG (NYSE: UBS).
EUFN was a great way for us to get the broadest exposure possible to European financials without having to guess which stocks would be hit hardest - and without having to load up on multiple expensive stock positions.
So we bought puts on EUFN for just $0.35 about a week before the vote, when everyone was predicting that Brits would vote "Remain."
Now, there are a lot of novice traders out there who plug their ears at the mention of options because they're "too risky."
But if the Brexit vote had gone the other way, and our puts had lost 100% of their value, we'd have lost a mere $35.00 per contract - far less than if we'd shorted EUFN or bought shares of something like ProShares UltraShort FTSE Europe (NYSE Arca: EPV). Buying 100 shares of EPV before the Brexit vote would have cost more than $5,000 - and would have exposed us to far more risk.
That's just the kind of opportunity we look for in my trading services. We haven't been getting a lot of those great opportunities because the markets haven't presented us with a lot of them lately. But like I said - that's all changed now.
As it turns out, when the vote was to leave, our puts soared, giving us 242% gains.
Where Markets Go from Here - and How to Profit
The good news in the Brexit vote is that it is going to move markets out of the doldrums, make them super volatile, and tee-up lots of plays from now on, for the foreseeable future, for all of us to take full advantage of.
A good risk-reward play to make right now is a bet that the euro has further to fall.
It's bouncing after it sold off hard when the vote came out. That's fine with me. I want it to keep rallying a little more, because it can't last.
You'll get my analysis on the euro-dollar price soon. But the bottom line is the euro is going to lose a lot of value against the U.S. dollar.
ProShares UltraShort Euro (NYSE Arca: EUO) is a leveraged exchange-traded fund that goes up in price as the euro falls in value relative to the dollar.
Right now, you can buy the EUO Nov. 18, 2016 $30 calls (EUO161118C00030000) - a bet that EUO will go up.  If you're patient, you can probably buy them for $0.10, though you might want to pay up a little if EUO starts moving higher in the next few days or weeks.
Based on my analysis, the euro could drop below one dollar, which would set off some panic selling and make EUO soar. That would make your calls worth a small fortune.
That's a good risk-reward play, risking $0.10 to $0.15 or so to potentially make a few hundred percent return.
Up Next: How the EU Takes Its Big Fall
The largely unspoken truth is that the Brexit vote was a repudiation of the marriage of globalization and the manipulation of free markets by central banks, especially the ECB.
The world will now look at Britain and see how it fares unyoked from a failed experiment, and it will look at what's happening to the rest of the EU.
And it'll eventually see that markets selling off on the Brexit vote was, in fact, a harbinger of the brewing crisis, the next meltdown and another super market crash.
This is how the European Union begins to disintegrate...
Follow Money Morning on Facebook and Twitter.
Join the conversation. Click here to jump to comments…
About the Author
Shah Gilani boasts a financial pedigree unlike any other. He ran his first hedge fund in 1982 from his seat on the floor of the Chicago Board of Options Exchange. When options on the Standard & Poor's 100 began trading on March 11, 1983, Shah worked in "the pit" as a market maker.
The work he did laid the foundation for what would later become the VIX - to this day one of the most widely used indicators worldwide. After leaving Chicago to run the futures and options division of the British banking giant Lloyd's TSB, Shah moved up to Roosevelt & Cross Inc., an old-line New York boutique firm. There he originated and ran a packaged fixed-income trading desk, and established that company's "listed" and OTC trading desks.
Shah founded a second hedge fund in 1999, which he ran until 2003.
Shah's vast network of contacts includes the biggest players on Wall Street and in international finance. These contacts give him the real story - when others only get what the investment banks want them to see.
Today, as editor of Hyperdrive Portfolio, Shah presents his legion of subscribers with massive profit opportunities that result from paradigm shifts in the way we work, play, and live.
Shah is a frequent guest on CNBC, Forbes, and MarketWatch, and you can catch him every week on Fox Business's Varney & Co.