This year has been a bull market for precious metals as investors are having little luck finding success or stability in other investments. If you're wondering whether buying gold is still a smart move, many experts believe that it is and are backing up those beliefs by buying.
While the gold price may be at a recent peak, it still isn't anywhere close to the high of over $1,500 an ounce that it reached five years ago.
Here's why we like buying gold now…
Buying Gold as International Markets Tumble
International markets haven't been having a banner year in 2016 so far. And the big news right now is Brexit.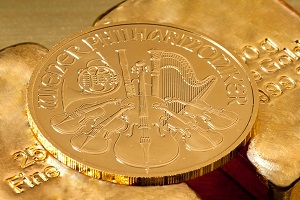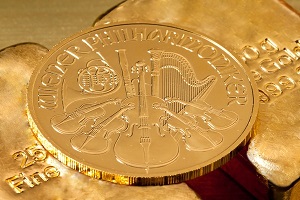 On June 23, the UK referendum vote to leave the EU took place, and the "Leave" votes won by a margin of 52% to 48%. As predicted, the world financial markets weren't impressed. The British pound fell to its lowest level in 31 years. The day after the vote, the value of world stocks dropped $2.8 trillion, a record daily loss.
The reverberations from the vote were felt around the world. The Dow tumbled over 611 points on June 24, and the Nikkei plunged 6.7%. In just its opening minutes of trading, the FTSE dropped 500 points and lost nearly 8% of its value.
Because of Brexit, economists are now cutting growth estimates for the coming year.
Original estimates for Eurozone growth were 1.6%, and those have now been slashed to 0.5%-1%. Investors are notoriously gun shy of uncertainty, and it seems that Brexit has brought us more of this in spades. Gold prices spiked just after the Brexit announcement and could settle back down below $1,300 at some point. Great Britain isn't the only global concern, however.
It's no secret that China's economy is in trouble, and this is another reason why investors have been rushing towards safe havens and buying gold. Some economists are even of the opinion that Brexit brings worse news for China as it will stifle growth in the global markets. Also, China was partially relying on the UK as one of its entry points into the European market. Now, with Brexit, this doesn't appear to be a good future play for them.
A major problem for China continues to be its debt and the effect that currency and exchange rates are having on its economy. China's economy remains volatile, and this has far-reaching effects on investors worldwide. This is another reason that investing in gold for the long term will remain a strong bet, though not necessarily at the level we are seeing immediately post-Brexit.
Buying Gold During Interest Rate Indecision
It's a commonly known fact that hikes in interest rates aren't a good sign for gold investors. What many don't realize is that simply the speculation and fear about a potential boost in rates are enough to cause the price of gold to drop. When rates are increased, the Fed is signaling that the economy is doing well and there won't be as much need for a safe-haven investment.
Since the beginning of the year, the U.S. Federal Reserve has been hinting that it might be a good idea to raise interest rates in 2016. In fact, during the May meeting it indicated that up to four rate hikes would be a good idea. This news alone was enough to make investing in gold an uncertain prospect going forward.
Yet, rates haven't budged at all in 2016, and some experts believe that both the state of our economy and the world markets could put off any interest rate hikes until 2017 and beyond. In early May, two billionaires, George Soros and Stanley Druckenmiller, admitted to allocating significant resources to gold investments. Despite its current potential peak, there is still demand for gold due to the continuing economic uncertainty that shows little sign of ending.
Your Options for Buying Gold Today
Gold is up more than 24% in 2016. The precious metal surged 2.6% the day after Brexit, and Money Morning Resource Specialist Peter Krauth believes that there could be some pullback once the markets settle down from the shock. After this adjustment, however, he still believes that there is plenty of room for gold prices and gold stocks to grow this year. If you want to buy gold, you have several options.
Gold mining stocks are popular investments this year, and some have posted triple-digit gains in 2016. Many of these companies have become leaner as they've slashed debt during times of lower gold prices, and there are several high-performing companies with room to grow. Barrick Gold Corp. USA (NYSE: ABX) is a Canadian mining company that is now the world's largest gold producer. ABX stock is currently selling at $21.11 and is up 184.04% year to date. AngloGold Ashanti Ltd. (NYSE ADR: AU) is a South African-based mining company that has 17 mines around the world and exceptional EPS growth. AU stock is listed at $17.45 and is up 145.77% so far this year. Newmont Mining Corp. (NYSE: NEM) is an American mining company with worldwide assets and high-quality mines. NEM shares sell for $37.69 and are up 109.51% year to date.
For some, individual gold mining stocks may appear too risky. Gold ETFs are also attractive investments and the top gold ETF to buy this year has been the SPDR Gold Trust (NYSE Arca: GLD). This ETF is a cost-effective and efficient way to invest in gold, and gains so far in 2016 are 24.86%.
Of course, if you want to be more traditional with your gold investments, you can snap up physical gold in the form of gold coins and bullion. This is still a popular and fun method of investing in precious metals. Once the Brexit shock settles down and gold prices stabilize again, many expect these types of investments to continue into 2016 and beyond.
Money Morning Global Credit Strategist Michael Lewitt says buying gold is the best investment to make right now. You see, there's an "extinction-level event" that could decimate portfolios and retirement accounts worldwide…
Follow Money Morning on Facebook and Twitter.